One of the UK's fastest deaf swimmers has accused the country's funding bodies of discrimination over the lack of cash for elite deaf athletes.
Nathan Young, who is ranked fourth in the world in some of his events, is not entitled to any Government or National Lottery money to fund his pursuit of gold.
The reason is that UK Sport, the agency which allocates funding on behalf of those entities, is focused solely on Olympic and Paralympic sports.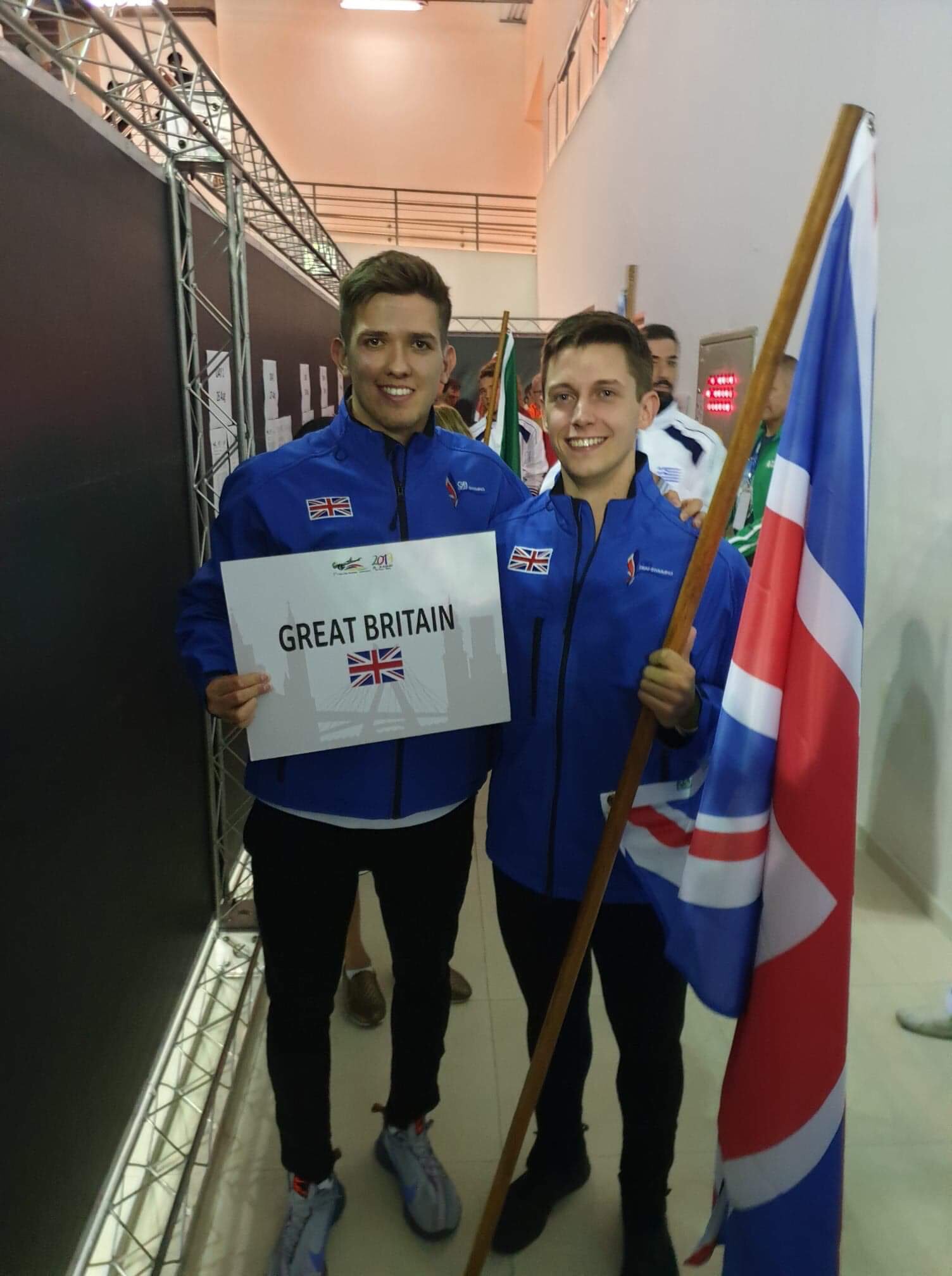 He is eligible to compete in the Deaflympics but, despite that event being sanctioned by the International Olympic Committee and longer established than the Paralympics, Britain – unlike some other countries – does not fund its representatives.
"It's total discrimination," Young, 24, told PA news agency. "We are part of the Deaflympics, which has been going since 1924, a lot longer than the Paralympics. To be able to compete in the Deaflympics means the same as it does to those competing in Olympics or Paralympics.
"I understand that more people watch the Paralympics so they get money but, when well over £200million is invested into Olympics and the Paralympics, and nothing goes to the Deaflympics, surely there's something that could be done?
"Whether it's a million or something small, that would help us."
Wirral-based Young began to lose his hearing at the age of two and is completely deaf.
He has been swimming since the age of 10 and competed at the Deaflympics in 2017, when he won a relay bronze.
Due to Covid, Britain did not send a team to the delayed 2021 Games but Young hopes to travel to the World Deaf Swimming Championships in Argentina this August.
First, however, he will need to raise £5,000 to cover all his expenses, including flights, accommodation, entry fees and for someone to accompany him for coaching, interpreting and other administrative duties.
It is a huge outlay and one many struggle to afford.
"A lot of my team-mates have stopped," said Young. "They just can't continue swimming and they've maybe had to get jobs."
After being Britain's sole representative at the World Deaf Short Course Championships in Gliwice, Poland, in 2021, Young decided to launch a campaign to raise awareness of the Deaflympics and secure funding.
He has spoken to numerous bodies, contacted MPs, given interviews, written articles and been highly active on social media.
"It's been going on for nearly 700 days now," he said. "We are getting some responses and some people are asking questions, but the main people, the Government, say there's nothing they can do or that they are in 'talks' – but that could take 10 years, when I won't still be swimming."
Young is often asked why he does not try to qualify for the Olympics. This may be a dream but, as a deaf athlete, he is at a significant disadvantage because he cannot hear the starter.
Whilst deaf events use a traffic-light system, many mainstream swimming bodies seem intransigent on this issue.
"The start's a big thing," said Young, who does have a cochlear implant but this cannot be used in the water.
"I have to watch the others get onto the blocks and then look to the right or left at the referee to lipread them saying, 'take your marks'.
"They will also have a microphone in front of their mouth so you have to watch for a movement of their jaw. This is all before I have to move back into position for the start light – if they have provided one – without being disqualified for moving. It is really stressful."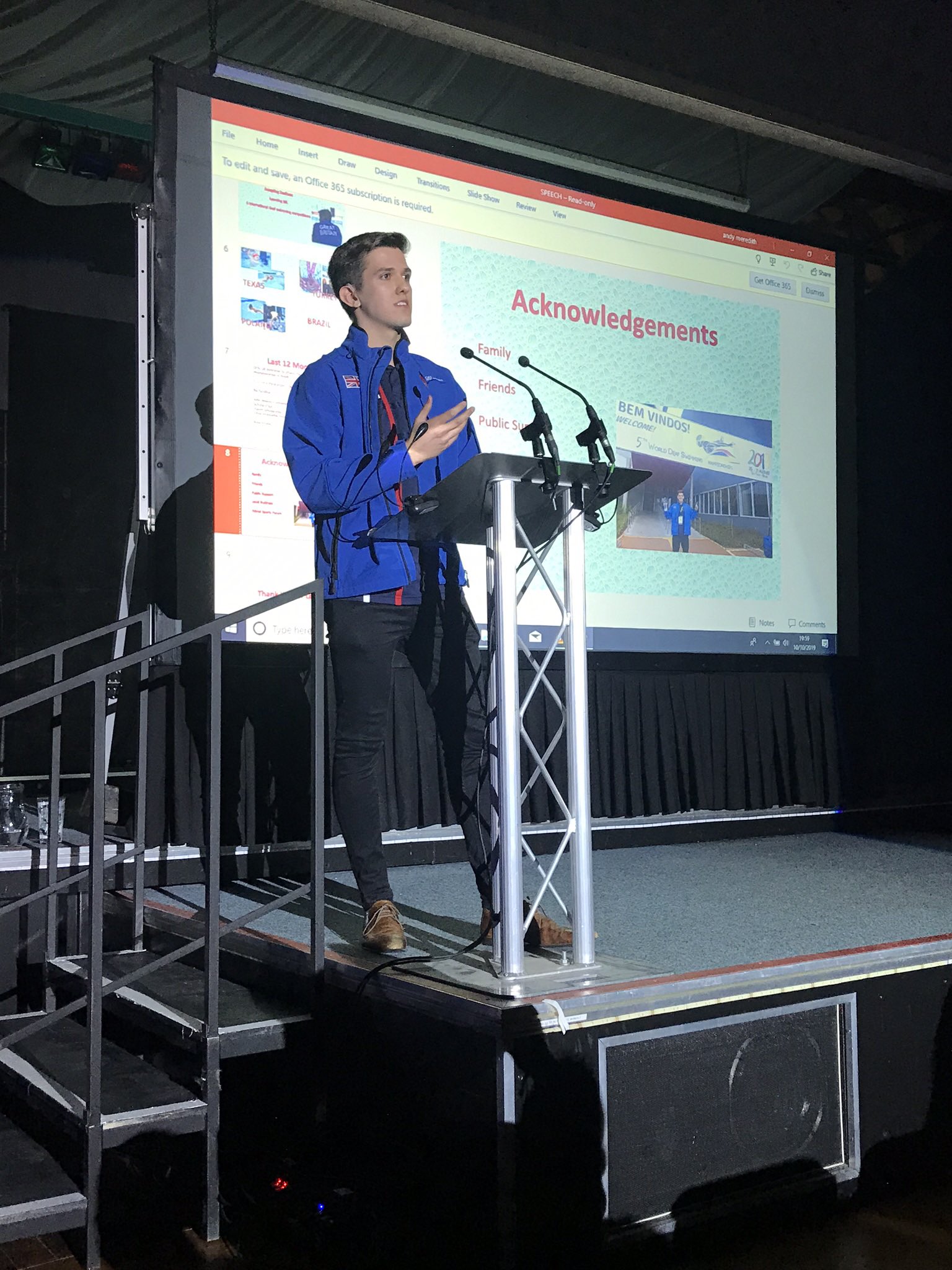 He said: "I am deaf and I can't change that. UK Sport's remit discriminates me and my disability and this is wrong. I am not stopping until the discrimination is stopped."
A UK Sport spokesperson said: "Our remit is specifically focused on investing in sports and athletes who are eligible to compete at the Olympic and Paralympic Games.
"As the Deaflympics falls outside of Olympic and Paralympic sport, we are therefore unable to fund athletes targeting this event.
"However, it is important to note that where there are deaf athletes who meet other eligibility criteria that enables them to compete in Olympic and Paralympic sport then we can and do support them."
The Department for Culture, Media and Sport did not comment on this specific case but said the Government does recognise the importance of making sport and physical activity accessible for everyone, including deaf people. It also pointed out funding is available at grassroots level through Sport England.