The Government has said the law around upskirting is "under review" amid fresh calls to make the cruel craze a specific criminal offence.
The first official figures on the practice – which often sees perpetrators taking photographs or videos of a victim's groin area from under their clothing – show complainants as young as 10, with only one-third of police forces in England and Wales having any data on the prevalence of upskirting.
Campaigners say existing laws for voyeurism, public decency and public order to not provide enough scope for a conviction, with many victims concerned about access to justice.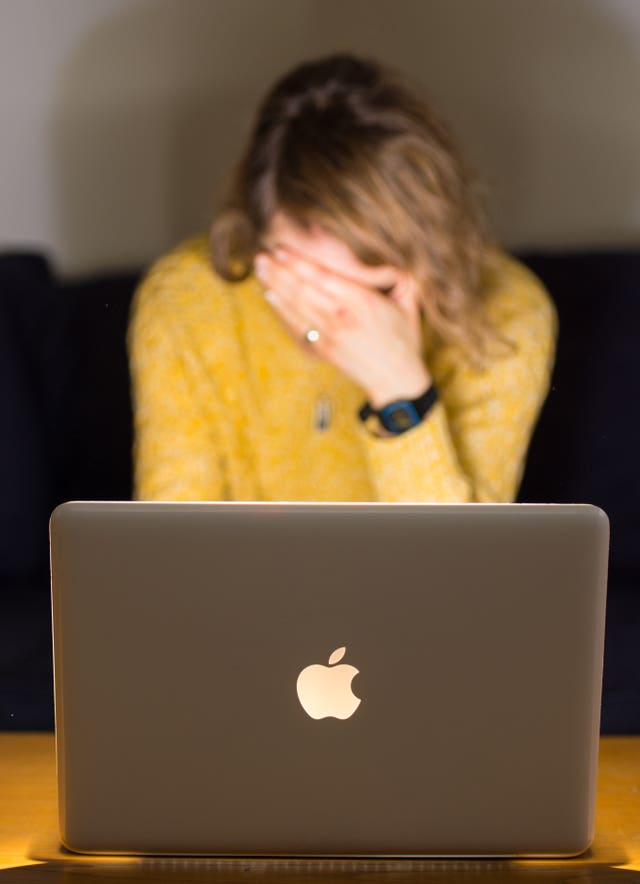 "Prosecutors have a range of powers to deal with these cases. We continue to keep legislation under constant review to ensure we can bring offenders to justice."
Campaigners say the situation echoes that of image-based sexual abuse – often referred to as revenge porn – which lingered in a legal grey area until a law was introduced in April 2015 following a national campaign.
The first figures on upskirting, obtained by the Press Association, show:
– Just 15 of 44 police forces contacted had record of any allegations of upskirting in the two years since revenge porn was made illegal.
– Those with data showed 78 incidents reported in two years, with 11 resulting in suspects being charged.
– Complainants were as young as 10.
The data, released under Freedom of Information laws, prompted renewed calls for a specific upskirting law similar to the way revenge porn was made a criminal offence in 2015 following a nationwide campaign.
Clare McGlynn, professor of law at Durham University and an expert on sexual violence, said: "The Government's response is still wholly inadequate.
"There is no more information that is needed – we need to be changing the law now.
"There is sufficient evidence on which the Government can make a decision to change the law. That's what victims want and are expecting."
Shadow justice secretary Richard Burgon, who has campaigned on a new upskirting law, said: "Under pressure from campaigners, the Government had said that it was reviewing the law to tackle this violation of women's rights.
"Six months on, and despite repeated questioning in parliament, they are still dragging their feet.
"The Government must urgently act to protect the victims of this disgraceful, intrusive and abusive practice.
"This law must be changed to protect women, punish offenders and deter others.
"If the Conservative Government continues to refuse to make the changes needed, then Labour in government will enact legislation to make this a specific sexual offence."