Roger Federer hopes a clean bill of health can help him break a title drought at the US Open that now extends to a decade.
Not since beating Andy Murray in the Scot's first grand slam final 10 years ago has Federer lifted the trophy in New York and, having won the title five years in a row from 2004 to 2008, he has made the final only once in the last eight editions.
That came in 2015 when he lost to Novak Djokovic and, for the first time since then, Federer has arrived at Flushing Meadows feeling healthy.
He missed the tournament in 2016 to recuperate from the knee injury he suffered earlier that year and last year a back problem picked up shortly before the event prevented him from playing his best and he lost in the quarter-finals to Juan Martin del Potro.
Federer said: "It's even a bigger priority this year, the US Open, than it has been last year. Wimbledon was key for me last year. I wasn't well the year before that, so last year we wanted to be ready for Wimbledon.
"And then obviously not feeling 100 per cent last year (in New York) was hard. I knew from the get-go it was not going to be possible for me to win. I'm really excited and happy to be back here healthy again and feeling good."
Federer began his season by winning a 20th slam title at the Australian Open before returning to the world number one spot in February, but since then he has only won one title, on grass in Stuttgart, and lost painfully to Kevin Anderson at Wimbledon from two sets and match point up.
Federer was unhappy with how he played in that match but insists he is where he wanted to be heading into the year's final slam.
He said: "I think what I did was the right thing. Not even close to playing my absolute best in Cincinnati and still making a final is a really good result, actually, if I take a step away.
"The final was not good. But I think there was some tiredness that led into that. And Novak was good.
"So it was just a match, one you want to forget, no problem, but in the big scheme of things actually it was a good tournament for me, get all the matches under the belt, get match-tough again so when I do show up here I actually feel I'm ready.
"The scheduling is always going to be key, and sometimes we are going to do right decisions, wrong decisions, and I know I will be judged harsher because I don't play so much, but I can handle it. I'm exactly where I want to be, and I still have enough days to get ready."
Second seed Federer will face Japan's Yoshihito Nishioka in the first round on Monday, but it was his placing in the same quarter as Wimbledon champion Djokovic that made the headlines at Thursday's draw.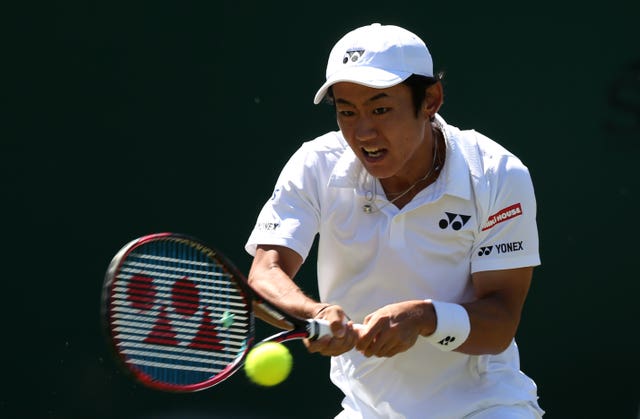 Federer said: "Sure, you sometimes wonder, is it easier to play guys with not such a resume like Novak so early in the tournament. But I could have also played Novak in the fourth round if he wouldn't have made a move in the rankings (by winning in Cincinnati).
"I think we are all happier that he's higher ranked so we don't have to face him already in the first round."