England's costly habit of collapsing in Test cricket has put them in evident danger of defeat against India at Trent Bridge.
The hosts were repeating a trend which has taken a curious hold when they lost all 10 wickets in a session on day two of the third Specsavers Test, to be bowled out for 161.
Despite an opening stand of 54, England conceded a lead of 168 as Hardik Pandya recorded only the second five-wicket haul of his first-class career.
After India then closed on 124 for two – a lead of 292 –  Joe Root's hosts appear set to see their series lead shorn to 2-1 with two to play.
England teams through the generations went almost 80 years without losing all their wickets in one session, between 1938 and October 2016, but this one has done so three times in 22 months.
Jos Buttler's counter-attacking 39 at least ensured England avoided the follow-on mark.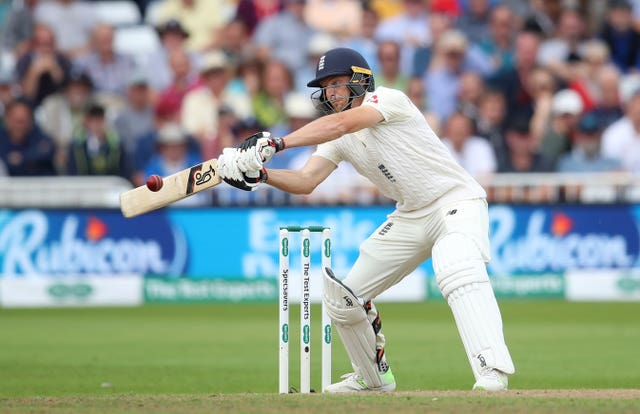 "We let that slip.
"It's important we can recognise why it's happened, and improve."
The snag is that – despite some "very honest conversations" in the dressing-room – Buttler admits there is no "magic answer" to the problem.
Asked if England have yet worked out why they are so prone to collapse, he said: "Obviously not, if it keeps happening.
"Rightly, people say it's been happening too often, which it has.
"Guys have got to improve. We know that as a side. To get to where we want to go, we need to eradicate these collapses."
That appears to be slightly easier said than done at present.
"The key is trying not to make the same mistakes. You can't keep doing the same thing over and over again, whether that's as an individual or as a team," he added.
"There's no real substitute for hard work.
"It comes down to how can you wrestle back the initiative, maybe with a counter-attacking style or someone trying to sit in and be a bit of a limpet for an hour and ride that session out.
"But obviously we weren't good enough to do that today."
England find themselves in a hole here, but Buttler added: "No one's going to give up, or throw the towel in.
"We've had a poor day today, very disappointing, but we'll dust ourselves down and come back hard tomorrow.
"Everyone is striving to be the best they can, it's not for a lack of trying.
"We've had a very bad day, but we will come back hard."