Ukrainian President Volodymyr Zelensky has made a surprise visit to Paris for talks with French President Emmanuel Macron, extending a multi-stop European tour that has elicited fresh pledges of military support as his country gears up for a counteroffensive against Russian occupation forces.
In a tweet on his arrival, Mr Zelensky said: "With each visit, Ukraine's defense and offensive capabilities are expanding. The ties with Europe are getting stronger, and the pressure on Russia is growing."
He said he and Mr Macron "will talk through the most important points of bilateral relations".
The French leader's office said they will discuss Ukraine's military and humanitarian needs and "the more long-term perspectives for a return to peace in Europe", and that Mr Macron will "reaffirm France and Europe's unwavering support" for Ukraine in its fight against the Russian invasion.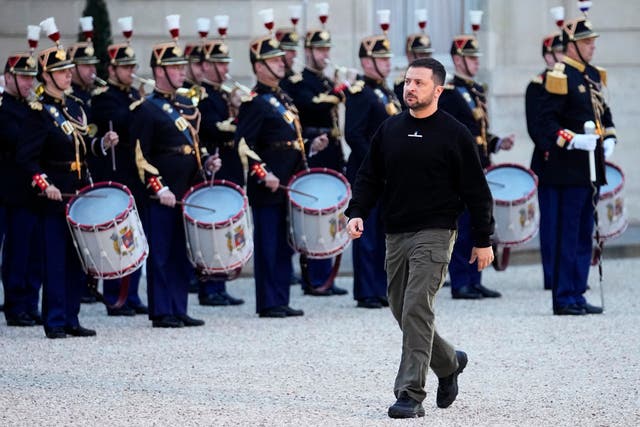 Mr Macron and Mr Zelensky did not speak to waiting reporters as they greeted each other at the French presidential palace.
France dispatched a plane to pick up Mr Zelensky in Germany, where he met Chancellor Olaf Scholz earlier on Sunday and discussed his country's planned counteroffensive.
Mr Zelensky said Ukraine will aim to liberate Russian-occupied areas within Ukraine's internationally recognised borders, and not attack Russian territory.