The Queen asked for two horses as a gift during her state visit to Germany in 1978, Der Spiegel magazine reported on Monday.
The expensive present raised eyebrows among German bureaucrats at the time, who noted that the cost of the Holsteiner horses was more than for any other offering made to a visiting head of state since the end of the Second World War.
Nevertheless, Germany's then-president Walter Scheel approved the gift in the interests of good bilateral relations, Der Spiegel reported, citing previously confidential archive papers.
The magazine reported that the papers also noted the late Queen's aperitif preferences – gin and tonic – and dislike of helicopters.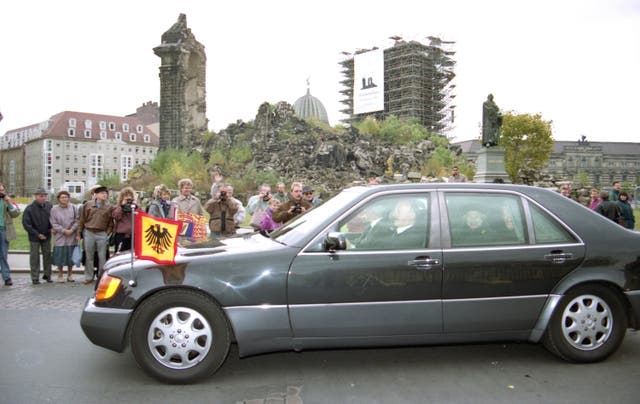 In the end she did attend a church service and was largely welcomed by local people in the city that was flattened by Allied bombing raids during the war, Der Spiegel reported.
Another sensitive issue during the trip was the question of whether she would make a speech at the Bundestag.
Der Spiegel reported that it was then-chancellor Helmut Kohl who raised objections, possibly because of his lingering anger at Britain's efforts to block German reunification a few years earlier.
The Queen made five state visits to Germany, most recently in 2015, though only files older than 30 years were released.
The report comes days before the King makes his first state visit to Germany. He was meant to visit France first, but plans for that trip were postponed due to anti-government protests in the country.
Charles' three-day visit to Germany from Wednesday to Friday will include stops in Berlin, Brandenburg and Hamburg as part of a diplomatic effort before his coronation on May 6.
Unlike his mother, Charles will be permitted to speak before the Bundestag on Thursday.
The royal family has ancestral ties to Germany. Before changing its name to Windsor due to concerns about anti-German sentiment during the First World War, the family bore the name Saxe-Coburg and Gotha, indicating its German heritage.