American XL bully dogs need to be banned because they are a "danger to our communities", the Prime Minister has said.
But Rishi Sunak would not be drawn into whether plans to ban the breed would be enough to prevent further harm caused by the dogs.
Early in September, a 60-year-old man was arrested on suspicion of possessing a dog dangerously out of control after two men and an 11-year-old girl were injured by an XL bully crossbreed which was out of control in Birmingham.
Separately, Ian Price, a 52 year old man from Staffordshire, died in hospital after being attacked by two XL bullies.
Following a spate of attacks involving the dogs, the Prime Minister announced a ban of the breed will be brought into law by the end of this year.
XL bully owners marched through London over the weekend to protest against the ban, but were encouraged to leave their dogs at home.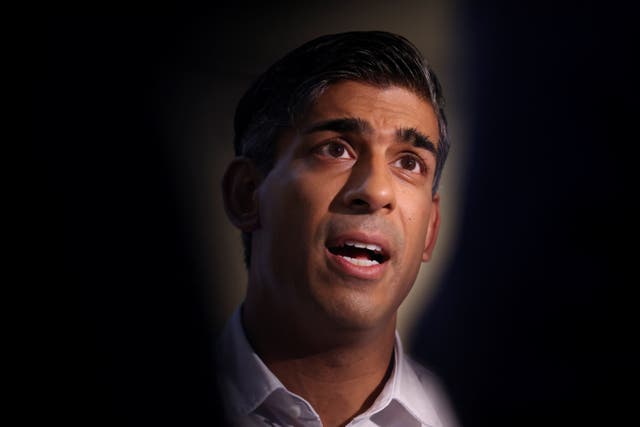 "Last week ministers brought together police and the experts… to define the breed of the dog, and then once we have defined the breed of the dog we will be able to ban the breed under the Dangerous Dogs Act.
"Those new laws will be in place by the end of the year.
"Exactly how that transition works, which you spoke to, is something that is being worked on between the police and the experts as I mentioned.
"But what is clear is these dogs are a danger to our communities and we are taking action to try and stop these attacks and protect the public."
The XL bully, which is developed from the American pit bull terrier, is currently not a recognised as a specific breed by the Kennel Club.
Under the ban, owners could be required to neuter their dogs and muzzle them in public, the Government's chief vet has suggested.