NHS workers in Unite have rejected the Government's offer aimed at resolving the long running pay dispute, the union has announced.
Members voted by 52% against the offer of a 5% wage rise this year and a cash payment for last year. The turnout was 55%.
Unite said the result showed very high figures of rejection for grades mostly in frontline services with patients.
The union said seven out of 10 ambulance paramedics rejected the deal, and three-quarters of staff at the West Midlands Ambulance Trust rejected it. Workers at Guy's and St Thomas' rejected the deal by the same figure, while Yorkshire Ambulance Trust staff rejected it by two-thirds.
Unite said previously announced strikes by more than 4,000 NHS workers across England who have a mandate for industrial action will now go ahead.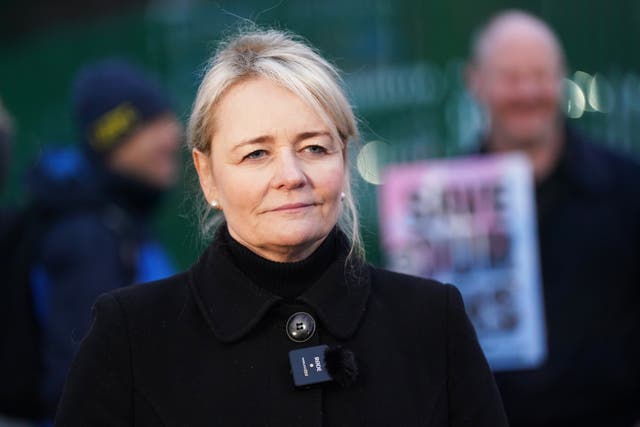 "It is quite frankly a joke that NHS workers are being forced to fight for a decent pay rise after years of pay freezes and all their sacrifices during the pandemic.
"The Government should be delivering generous rewards for that instead of a parade of insults, bullying and lies about our industrial action. Unite will be backing our NHS members 100%.
"Unite's members will now return to the picket line to continue their fight.
"Rishi Sunak now needs to take over this mess, roll his sleeves up and sort it. Isn't that what a Prime Minister is supposed to do – lead, for goodness sake?"
Members of the Royal College of Nursing also rejected the offer but health workers in other unions, including Unison, have accepted it.
Its members at South Central, South East Coast and West Midlands ambulance trusts alongside workers at Christies NHS Foundation Trust, Christies Pathology Partnership, East Lancashire Hospitals NHS Trust and Sandwell and West Birmingham NHS Trust will strike on Tuesday.
NHS workers will take part in a protest march in central London on Monday.
Unite said the UK Government's offer did not match the higher settlement approved by its members in Scotland.
Under the terms of the current offer, a paramedic on a band 6 salary in England will be paid almost £3,500 less per year than a corresponding worker in Scotland, the union said.
Unite national officer Onay Kasab said: "It is increasingly clear that there is money to fund a fair pay rise, particularly from properly taxing the huge increases in profits made from the cost-of-living crisis by corporate profiteers.
"The Government is choosing to let the NHS collapse. It must make the right decision, return to negotiations and put forward a better deal."