An inquest will investigate how a man was deemed to pose a low risk of serious harm by probation services before going on to murder his partner and three children.
Terri Harris, 35, her daughter Lacey Bennett, 11, her son John Paul Bennett, 13, and Lacey's friend Connie Gent, 11, were killed with a claw hammer by Damien Bendall at their home in Killamarsh, Derbyshire, in September 2021.
Bendall, who had a history of serious and violent offences dating back to 2004, had been described by one probation officer as "cold and calculated and quite psychopathic" but was classed as posing a low risk of serious harm to partners and children.
A review of how the Probation Service handled Bendall prior to the murders, ordered by the Justice Secretary, Dominic Raab, found that his supervision was of an "unacceptable standard" at every stage and "critical opportunities" to correct errors were missed.
He said: "There has been an Inspectorate of Probation report produced in January and that report obviously raises a number of issues in relation to the assessment and management of the defendant, and whether different management might have made a difference, which from our point of view may mean that there was a prospect that the deaths could have been avoided.
"The inquests are going to require particular scrutiny of the ways that Damien Bendall was managed and assessed.
"We need to understand who was involved and how any contribution from any agency involved contributed to the deaths."
Bendall, who was expecting a child with Ms Harris when he committed the murders, was given four whole life tariffs for the killings, and another for raping Lacey, in December last year.
That was despite Bendall being given a suspended sentence for arson just weeks before the murders, domestic abuse allegations being made by a previous partner and concerns being raised over his contact with a 16-year-old girl in foster care.
After the arson, probation staff decided he was suitable to be put under curfew at home with Ms Harris – an assessment the watchdog concluded was "dangerous and entirely inappropriate".
No attempt was made to speak to Ms Harris or visit the property and there is no evidence that "essential" domestic abuse and child safeguarding checks were carried out by the probation officers making this decision, Mr Russell said, as he agreed no mandatory requirement to do so was "extraordinary".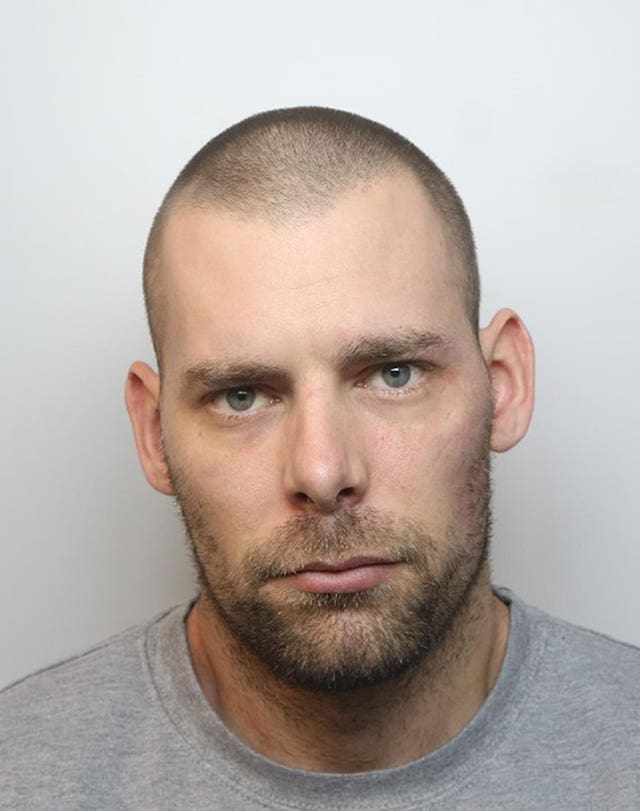 David Sandiford, representing the Ministry of Justice and HM Prison and Probation Service, said that the organisations "continue to express their deepest sympathy" to the families of the victims and added that all 17 recommendations made in the Inspectorate's report had all been "accepted and reviewed".
Relatives of the victims were present at the hearing, as well as representatives of Derbyshire Constabulary, the Ministry of Justice, Derbyshire County Council and Derbyshire Healthcare NHS Foundation Trust.
Angie Smith, the mother of Ms Harris, has launched a campaign, named Terri's Fight, calling for relatives to be able to more easily access information on partners they are concerned about.
Mr Nieto said another pre-inquest review would be held in June or July.