The expulsion of a Labour councillor of more than 30 years shortly before local elections is linked to his alleged membership of an organisation which is banned by the party, it is understood.
Hassan Ahmed, who represents the Radford ward on Nottingham City Council, was expelled from the party on March 22.
No reason was given for his expulsion – which can be appealed – but the PA news agency understands it is due to being an alleged member of Labour Against The Witchhunt.
The organisation, which is banned by the party, campaigns against what it believes are politically-motivated allegations of antisemitism.
A party spokesperson said: "Hassan Ahmed has been expelled from the Labour Party and will not be standing as a Labour candidate in the upcoming local elections."
The organisation is one of a number of groups proscribed by Labour due to going against its values.
Speaking on Friday, he said he would not stand as an independent councillor against Labour in the elections on May 4.
While Mr Ahmed would not be drawn on the reason for his expulsion after taking legal advice, he said he will be taking legal action against the party over the decision.
He said: "I maintain that it is totally unfair and has been carried out on unfounded grounds, and I am going to take legal action.
"We have tried to communicate with the national Labour Party, but they're not communicating, they're not responding to any of our emails, from myself and from my lawyer.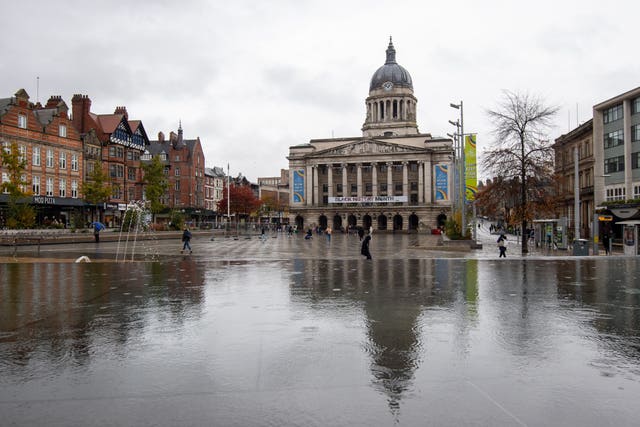 "While it's unfair to the constituents, it's also very unfair to the local Labour Party branch members.
"They have already selected me to stand for this upcoming election on May 4, and now, as I understand, the Labour Party is going to impose, undemocratically, another person in my place to contest this election.
"This will be totally unacceptable to the local members, and I don't think local constituents (will) be very happy with it."
It is understood that the Local Government Committee has selected a candidate for the Radford Ward to stand for the Labour Party, with the deadline for candidates to apply being April 4.
Mr Ahmed's expulsion came just days before the party's former leader, Jeremy Corbyn, was banned from standing as a Labour candidate in his Islington North parliamentary constituency after claiming the extent of antisemitism within the party had been "dramatically overstated".