A photojournalist who captured Kyiv through a series of images on the day Russia invaded Ukraine said photography helped her document her "weird" feelings and "not go crazy".
Alina Smutko, 30, a photojournalist at Ukrainian public broadcaster Suspilne News, told the PA news agency that on February 24 2022, she took a camera – a Nikon D3 – and a bag with basic equipment to Maydan Nezalezhnosti (the Independence square).
"I took a few photos just for me in case I see 'Ukrainian' Kyiv for the last time," she said, from Kyiv.
"It was a completely empty square, when usually it's really crowded and a noisy place – really weird feelings."
Other images include reporters seeking shelter during an air alarm and trying to find solace in each other through technology and smiles, as well as military cars driving down Khreshchatyk street – the main street of Kyiv, Ukraine – at night.
She said that the moment she realised how "terrible" the situation in Ukraine was came a few weeks into the war.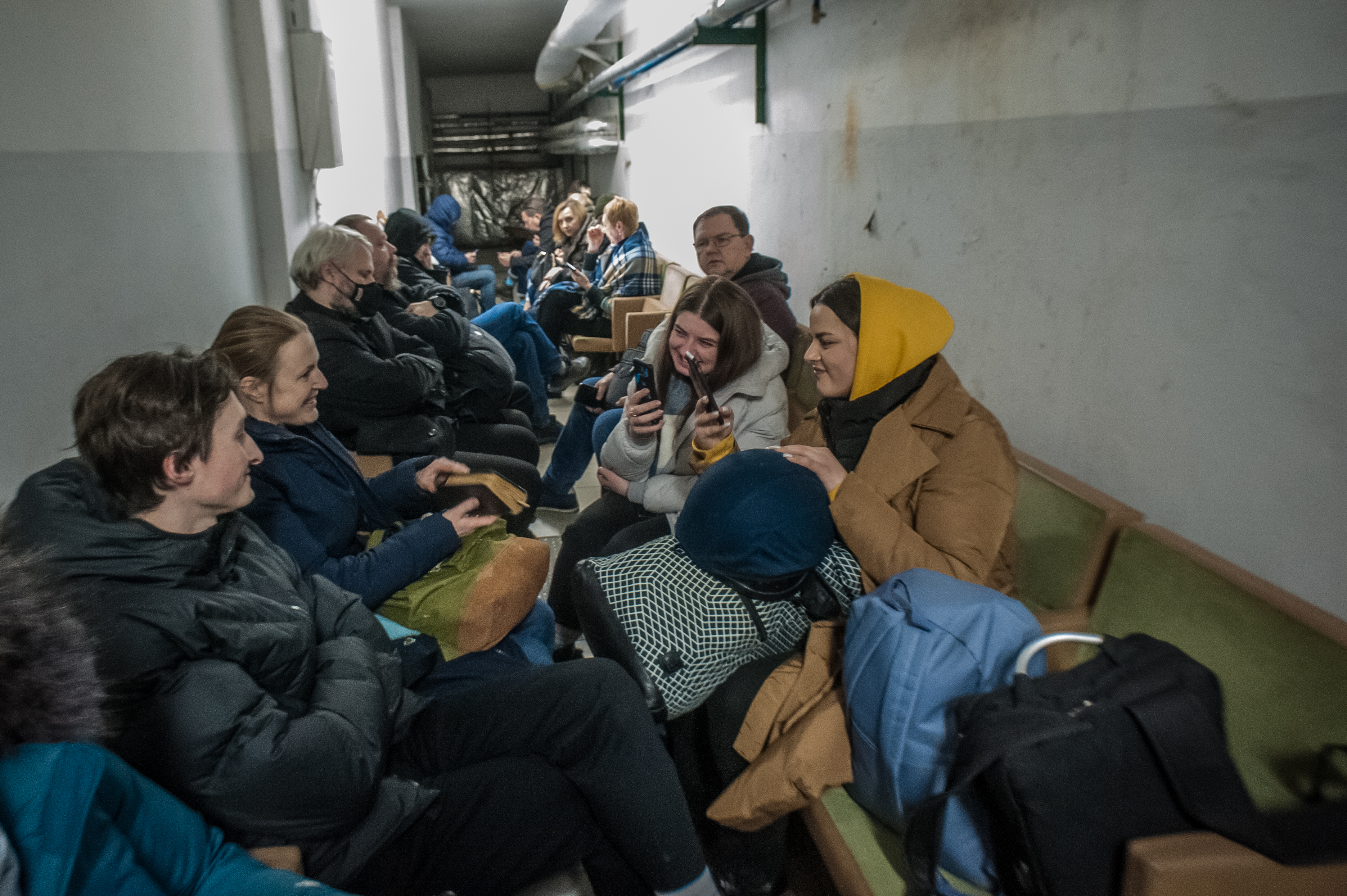 "And the first time, when I woke up from this stress and realised how terrible situations is, was the first time when I have to run to our home 'shelter' – like a cellar, where my parents usually store vegetables – with my kid (Leonid, four).
"And he just sat on a chair in this cellar – (which was) so cold and wet – and watched cartoons on his tablet. But this picture made me feel really bad. I couldn't understand why this happened to my kid, to any kid in this country."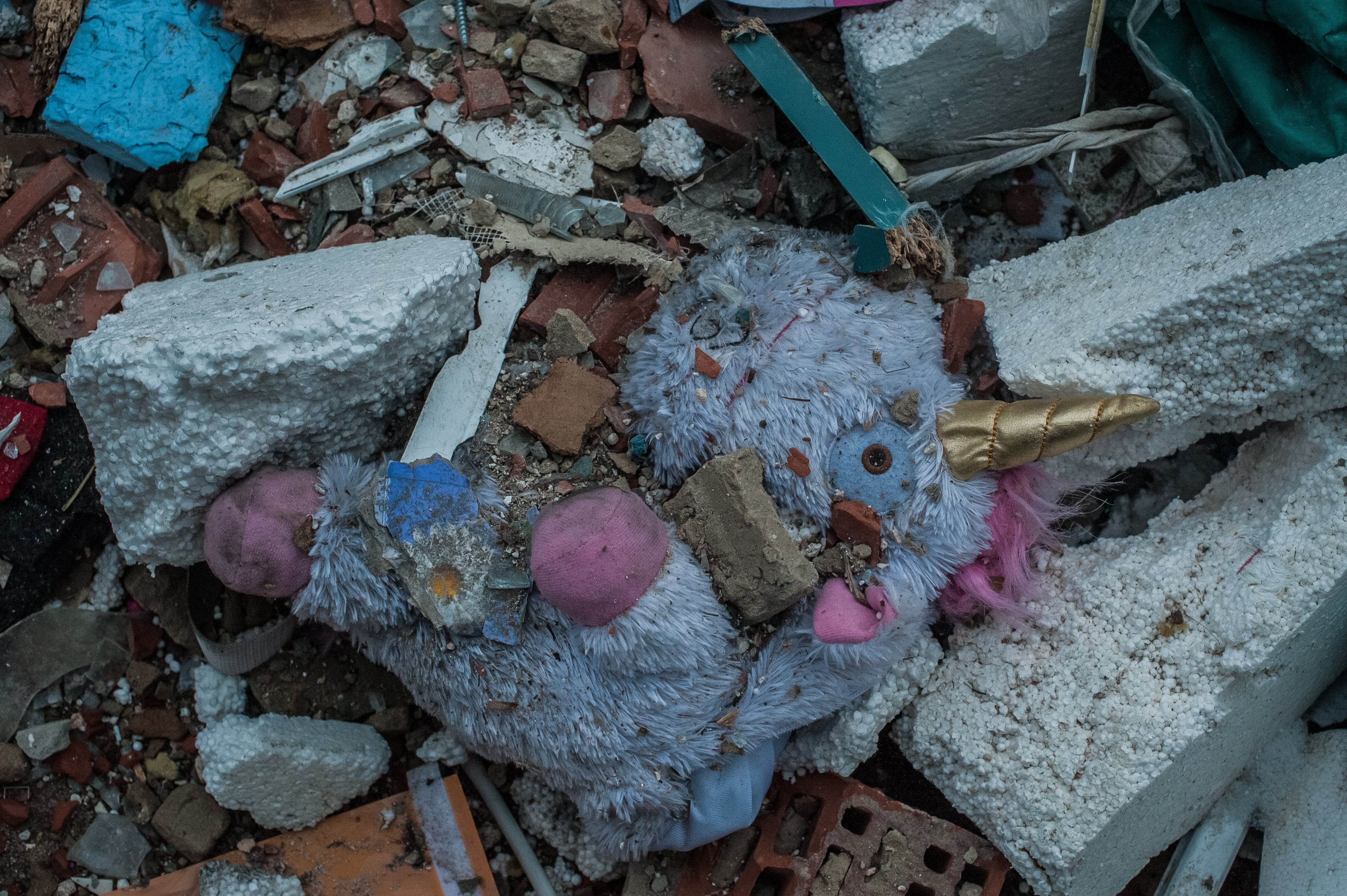 She said: "He spent a lot of time with his grandparents and asked some questions – why we have to go there? Who is Russians? Why are we hiding from them?
"But my mum explained everything for him, pretty honestly but with some 'kid' language to make it understandable for my son.
"For now we're still waiting for the kindergarten to open soon as he has not been for a year since the invasion began, and he could meet with other kids because obviously he misses kids' company a lot."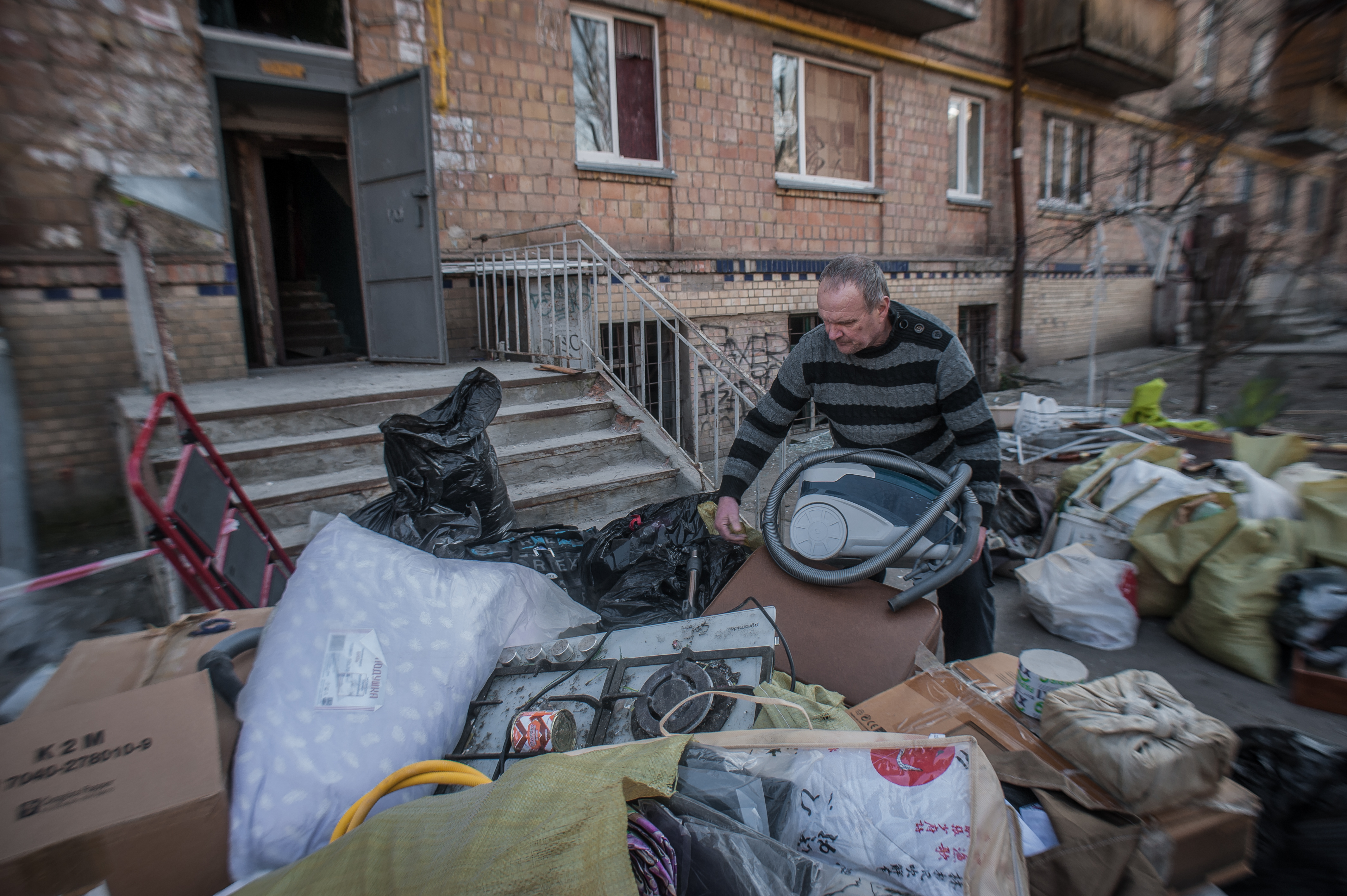 A man in the Obolon district in Kyiv can be seen trying to save some of his belongings following an attack in one of her images, while a toy unicorn which used to belong to someone who lived in an apartment building can be seen peering through the rubble in another.
"During the war I met a lot of families who were staying in very dangerous areas and didn't want to leave it," Ms Smutko said.
"That's very painful, you really want to grab all those kids and take them away from this life they have, but you obviously can't."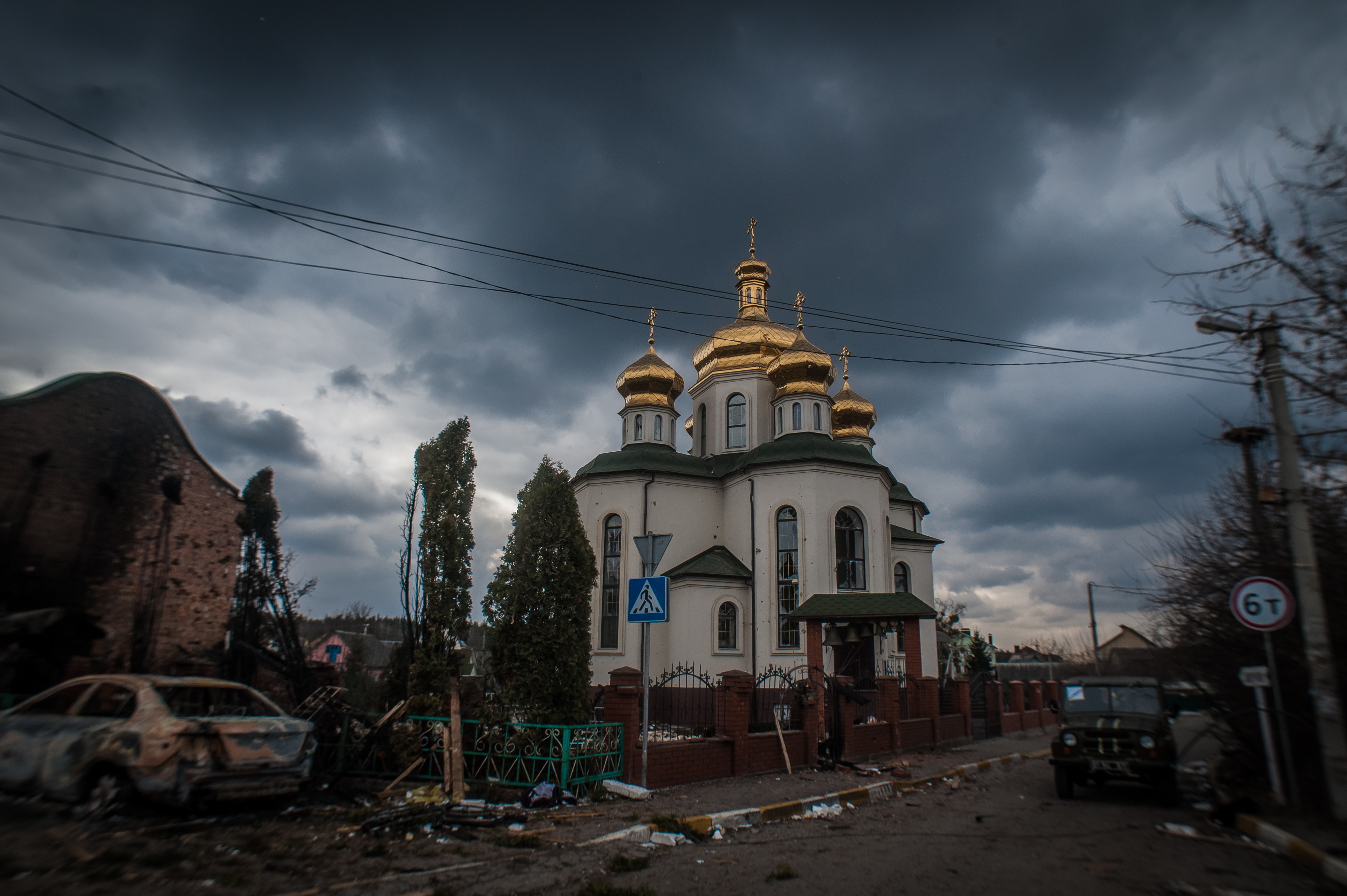 The gold roof of a burned church in Irpin dominates a photo she took at the beginning of March, with an empty baby stroller, delipidated car and pieces of scattered wood illustrating the devastation caused over the past year.
Some glimmers of hope are shown through the photojournalist's images however, with one showing a woman being reunited with her daughter after the girl was evacuated from Irpin.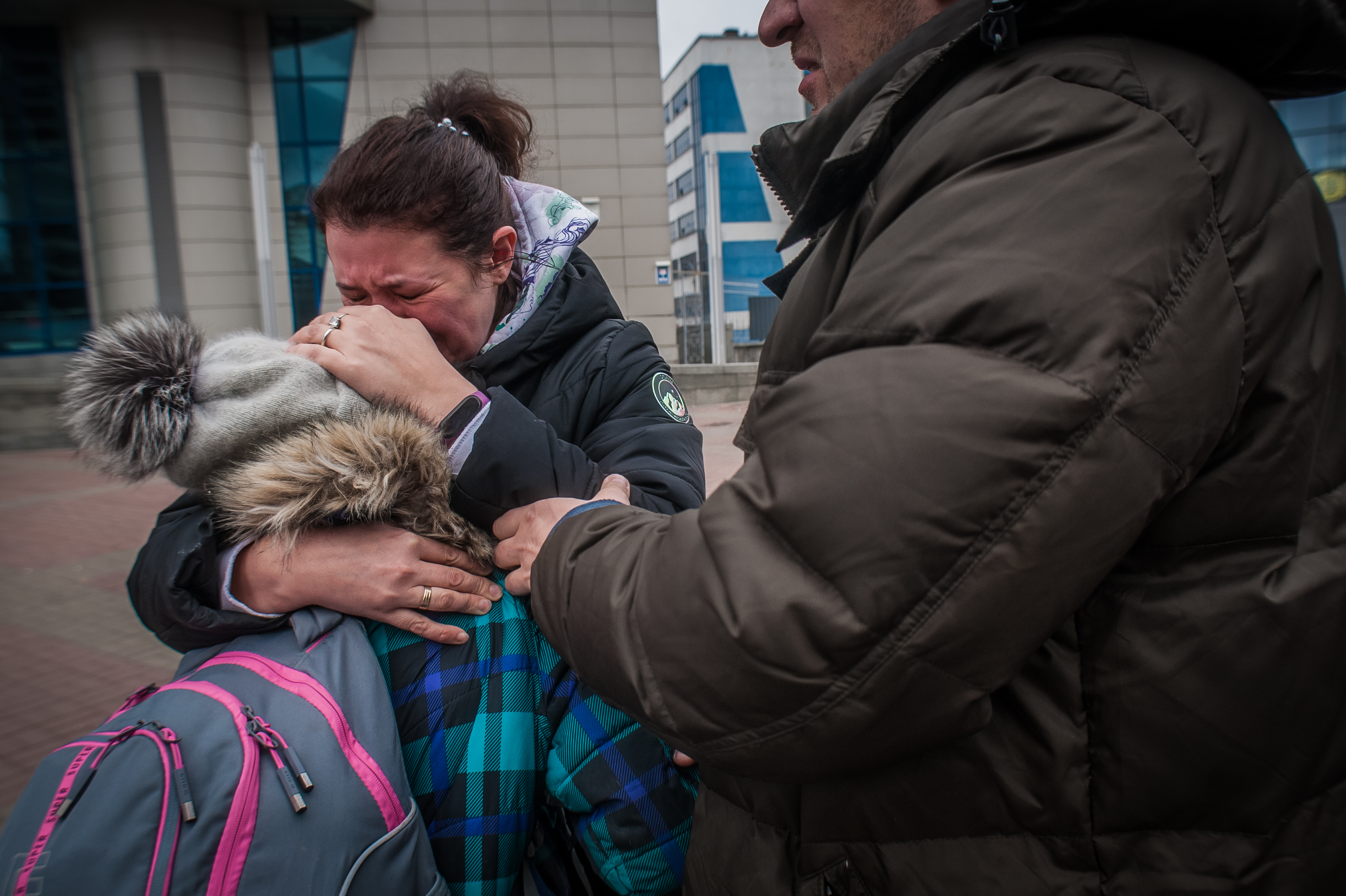 "I had something to do every single day. I was tired, I was exhausted sometimes, but I at least followed the news and had the illusion I was doing something relevant for the moment.
"I wanted to show something I was interested in and it was just a way to help to speak up for those people who can't do it by themselves."