The largest concentration of military aircraft in recent memory will descend on the skies above London as the Royal Air Force marks its centenary year.
Up to 100 jets, helicopters and aeroplanes from across a range of different eras of RAF history, including Spitfires and modern state-of-the-art aircraft, are expected to take part.
But how has the spectacle been organised and planned? Here are some of the questions surrounding the event on July 10.
– Which aircraft will take part?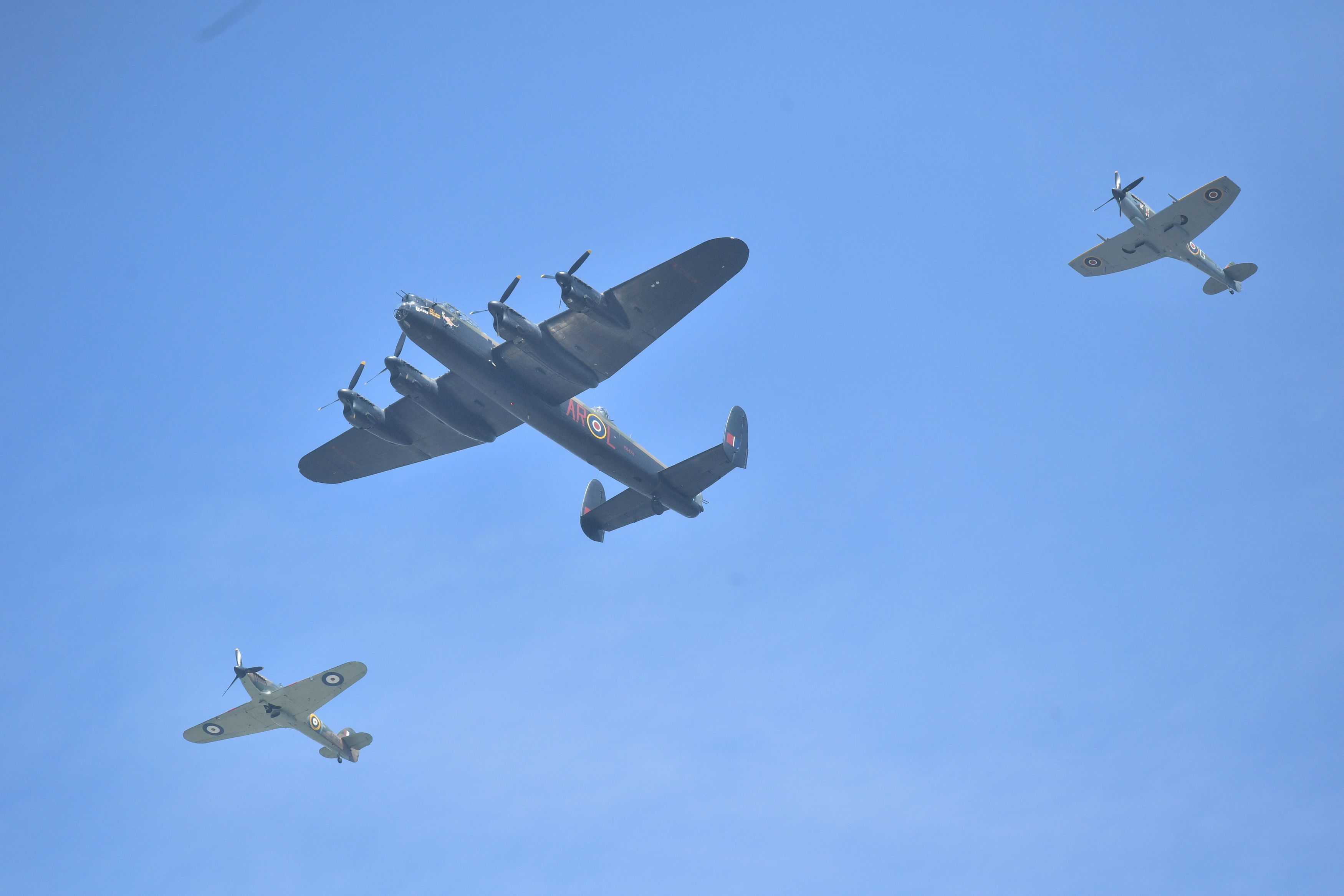 Aircraft from the Battle of Britain Memorial Flight including the Dakota, Lancaster, Hurricane and Spitfire are also part of the line-up, as are training aircraft including the Prefect, Tucano and Hawk.
The Hercules, Atlas A400M, C-17, BAe 146, Sentinel, Voyager, Shadow, Rivet Joint, E-3D Sentry, Tornado GR4, Typhoon and Red Arrows are also set to appear.
– Will 100 aircraft fly on the day?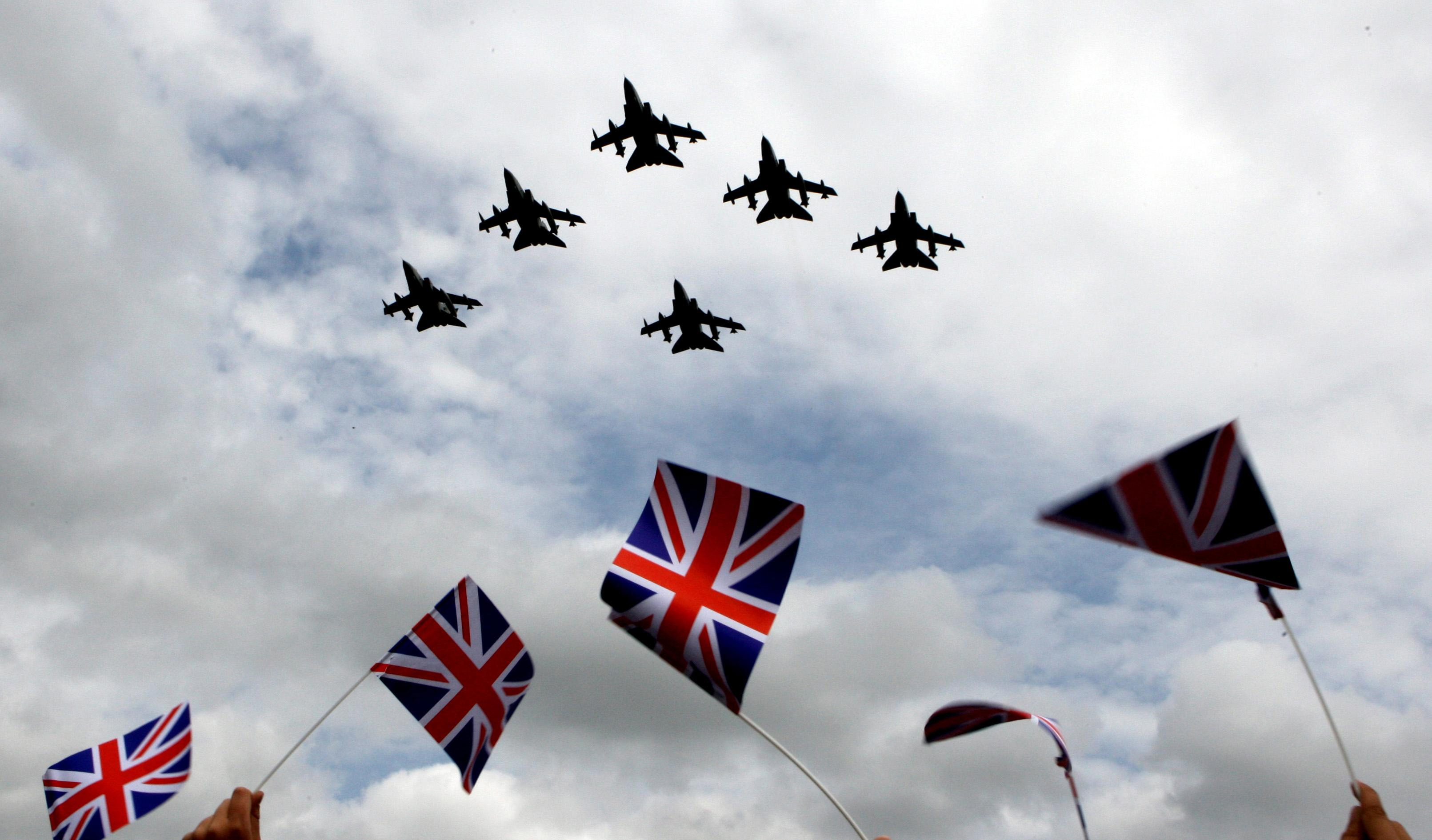 If the weather is bad or unsuitable in any of these areas, some aircraft may not join the flypast or it could be cancelled altogether.
He also said operational commitments of the aircraft are another reason why they might not take part, as is the serviceability of each one.
– How will it all happen?
It is expected the flypast will begin to form up over Suffolk to the west of Ipswich at around 12.45pm before heading towards Colchester, and then Chelmsford.
The formation will continue over the M25, Stapleford Abbotts, Hainault Forest and on to central London – passing the Olympic Park, Hackney, Bethnal Green and Shoreditch before getting to The Mall at around 1pm.
– What speeds are the aircraft doing?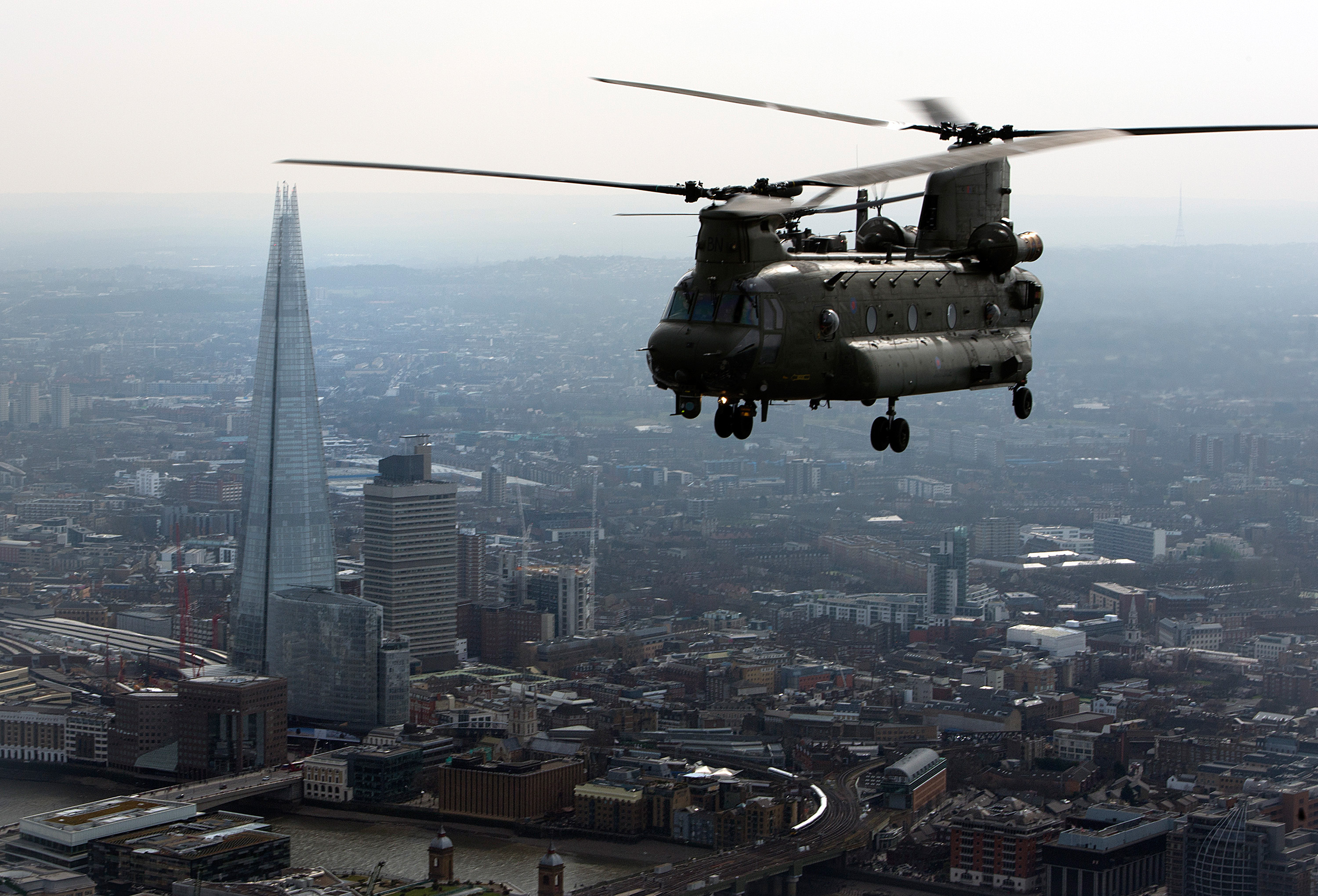 "They obviously compress, they are at their tightest when they go over Buckingham Palace with a 30-second spacing in between.
"At that point we need to geographically deconflict them all safely using height, track lines away from each other and timing to keep them all clear."
– How high will the aircraft be flying?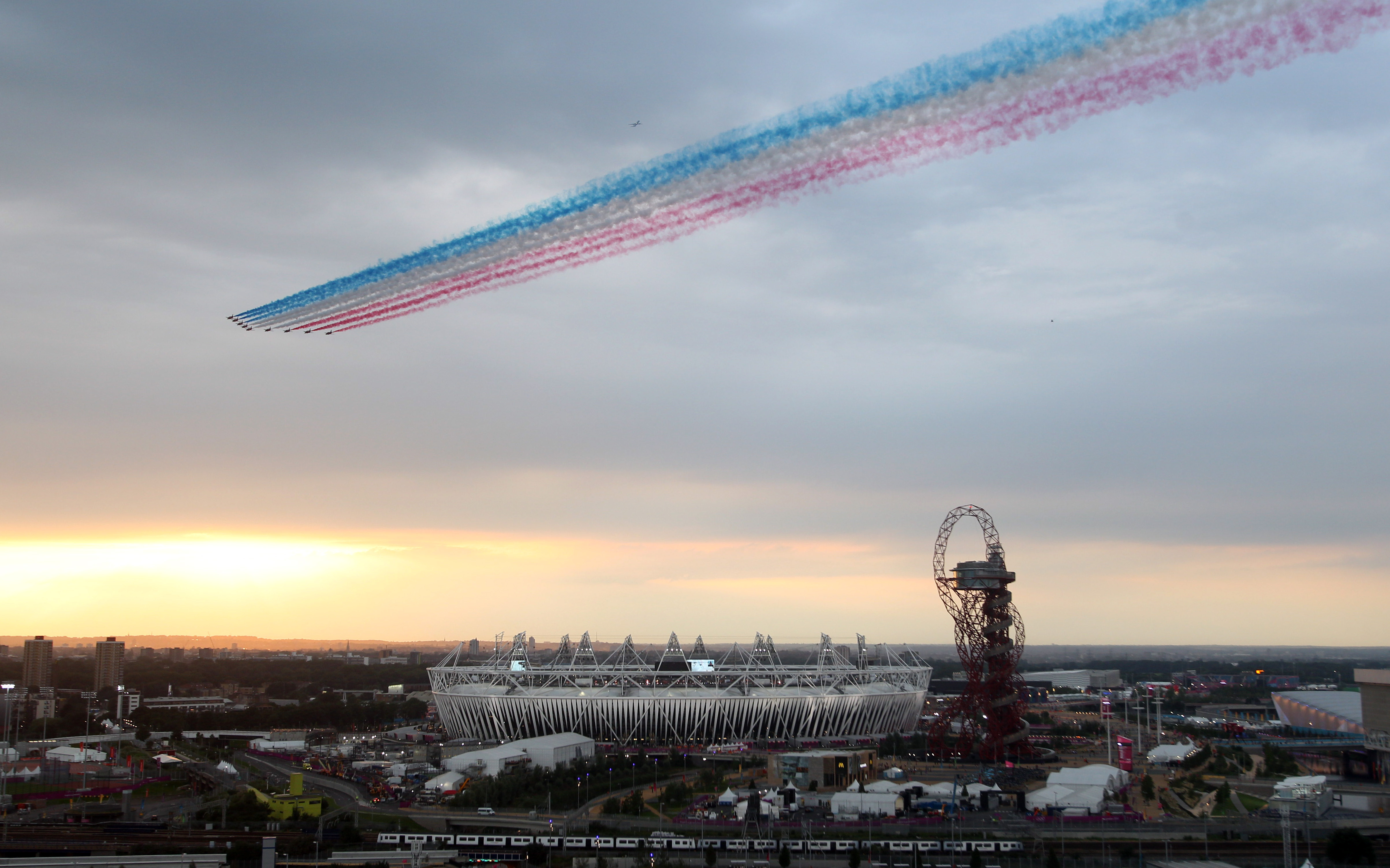 – What happens after the aircraft have passed over Buckingham Palace?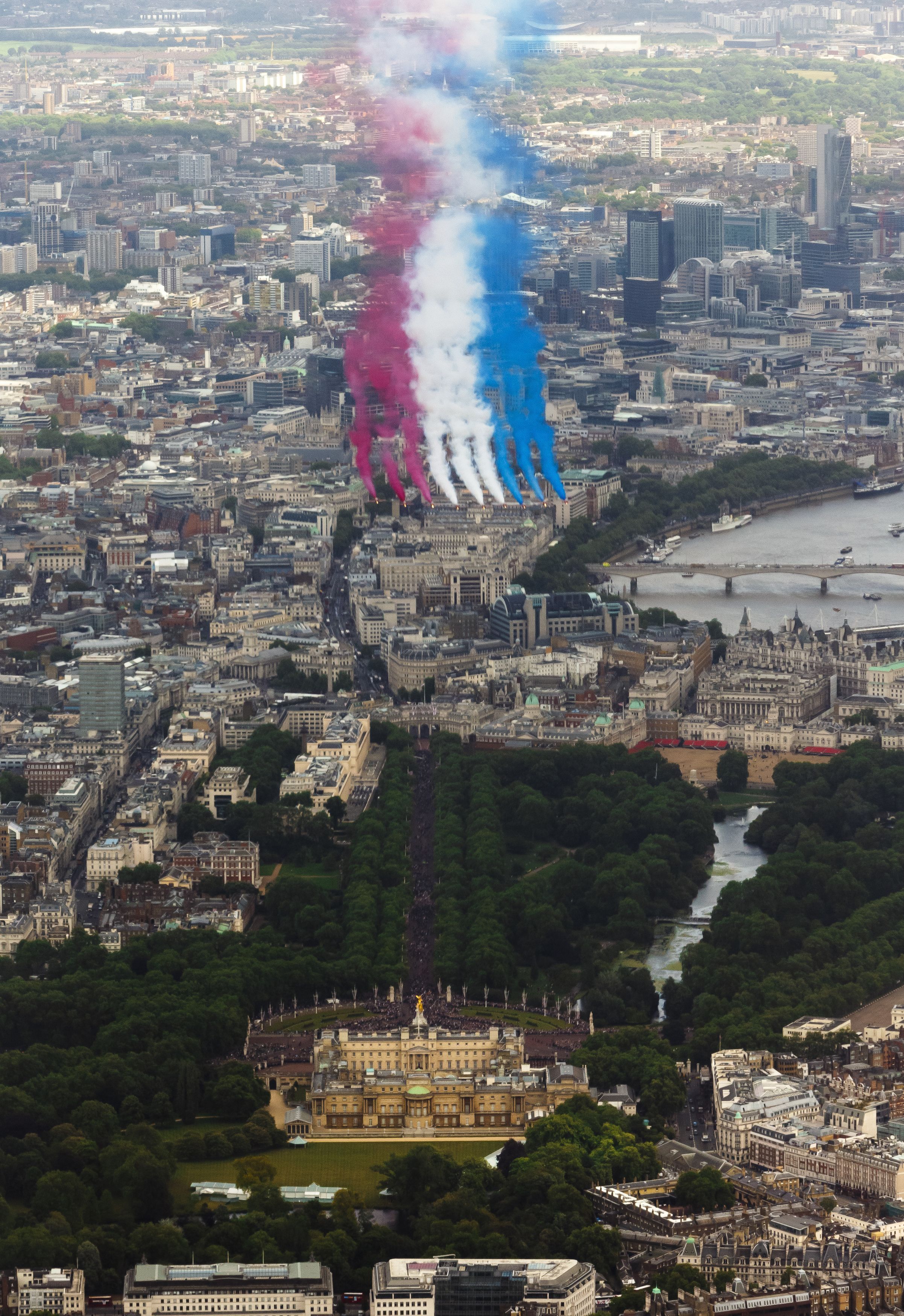 He said there will be a "bomb burst" of up to 100 aircraft once they have passed over the royal family in Buckingham Palace and a packed Mall.
The three sections of the flypast will head into different directions, with the larger, heavier aircraft including the Sentinel and Voyager heading towards Runnymede.
The training aircraft will head towards Hendon and the fast jets including the Typhoon and Tornados will pass over Heathrow, Windsor and Maidenhead before going back to their bases.
– How has it been planned?
They have also conducted flights over the planned route to check for obstructions – including new tall buildings and cranes on top of buildings that are being erected.