Campaigners demanding justice for families of those killed in the Birmingham pub bombings have held a protest outside a London court.
The campaign group, Justice4the21, were joined at the Royal Courts of Justice by supporters from the Football Lads Alliance, set up in the wake of the Manchester Arena attack in May last year.
A number of protesters were held back by security guards when they attempted to enter the building shouting and waving placards on Thursday.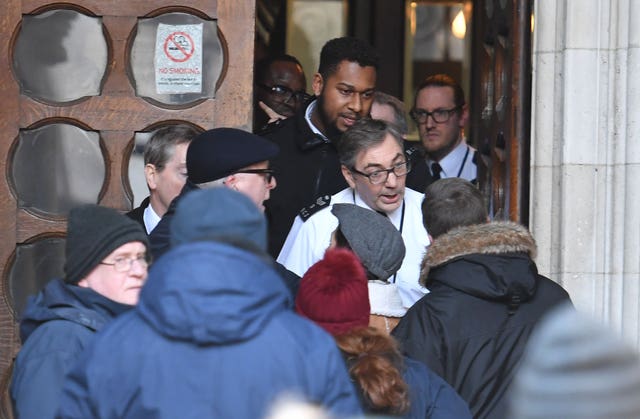 "We want to raise the profile of our campaign across the country, to make people aware that this is the biggest and longest injustice in British history."
Mrs Hambleton, who travelled to London from Birmingham with her sister Jayne and brother Brian, said it was important for their demonstrations to remain peaceful.
She added: "If we misbehave we might as well be stamping on the graves of our loved ones.
"For years we have kept our protest peaceful and that is the way we want to keep it."
The 1974 bombings in two city centre pubs, widely believed to be the work of the IRA, killed 21 people and injured 182 – making it the deadliest peacetime attack in the UK at the time.
Six men, known as the Birmingham Six, were imprisoned for the murders and served 17 years behind bars in one of Britain's most infamous miscarriages of justice before their convictions were quashed.
Five West Midlands Police officers were charged with perverting the course of justice in connection with the original criminal investigation, but a judge ruled in 1993 that a fair trial would be impossible.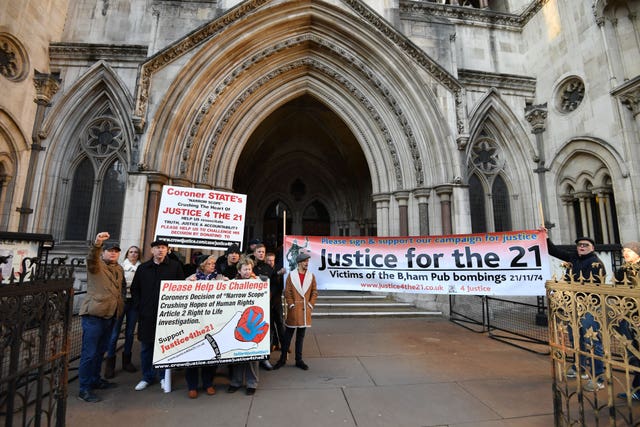 The ruling was the latest stage in a long campaign by victims' families for "truth and justice" after they won a bid in 2016 to have fresh inquests.
But Mrs Hambleton said Sir Peter has now launched an appeal against the High Court decision and the campaign group has so far been refused legal aid for representation.
She said no date has yet been set for an appeal but the group intends to hold further campaign events.