Vicky McClure has said having Jill Scott as captain of her English Soccer Aid side "can only mean one thing – and that is a win for England".
The Line Of Duty actress, 39, is co-managing the team this year alongside Emma Hayes – who led Chelsea to victory in last year's FA Cup.
Last year she worked with Harry Redknapp, goalkeeper David Seaman and Hayes as part of the coaching team.
The annual football fundraiser for Unicef will see Euros-winning Lioness and I'm A Celebrity champion Scott take to the pitch as captain of the England team for the first time.
McClure told the PA news agency: "The Lionesses, that moment in time, will live on forever. They have broken boundaries and changed the game in many ways and having Jill as captain on the team can only mean one thing – and that is a win for England.
"I'm back and I want it and I think Jill Scott will be a big reason as to why we get it.
"It is just amazing that the female players are being given the same amount of attention as the male players."
McClure also hailed the work of Hayes, who manages Lionesses including Millie Bright and Jess Carter.
"One of the biggest standout moments for me from Soccer Aid last year was Emma Hayes, we got on so well, I feel like I have met someone who should be taking over the world," she said.
"She knows exactly what she is doing. She has incredible skills as a coach but also incredible people skills, we had a laugh, my part of the management team is morale.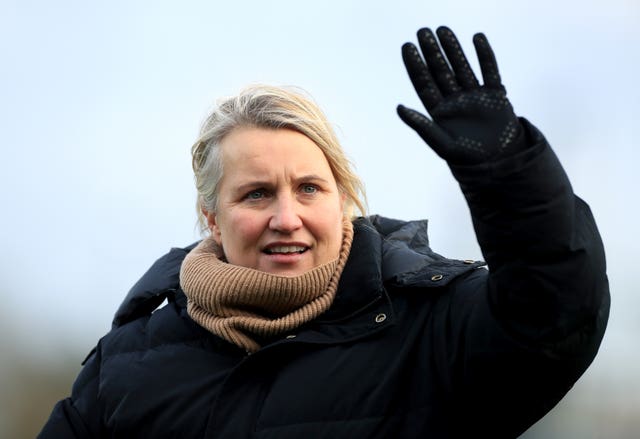 "I was literally sat there with Emma Hayes and Harry Redknapp and they asked me 'What do you think Vic?'. They really kept me involved.
"Emma will come this year with another great game plan, I am sure. While we were there, we didn't forget how lucky we were to be having that experience.
"[Soccer Aid] created over £15 million for children worldwide. The world is in such a fragile space, it always has been, of course, but you know, at the moment, it does feel like people need that help more than ever."
The charity match is back at Manchester United's Old Trafford on June 11 and will be broadcast on ITV1, STV and ITVX with Dermot O'Leary on hosting duties.
A family of four can attend the game for £60. Tickets are available at socceraid.org.uk/tickets.