Andrea Riseborough says the conversation around awards campaigning sparked by her surprise Oscar nomination is "necessary".
The British actress said the campaigning process remained "as acerbically exclusive as it has always been" and that the film industry was "abhorrently unequal in terms of opportunity".
Riseborough scored a nod in the best actress category for her performance in the independent film To Leslie at the 95th Oscars nominations last month.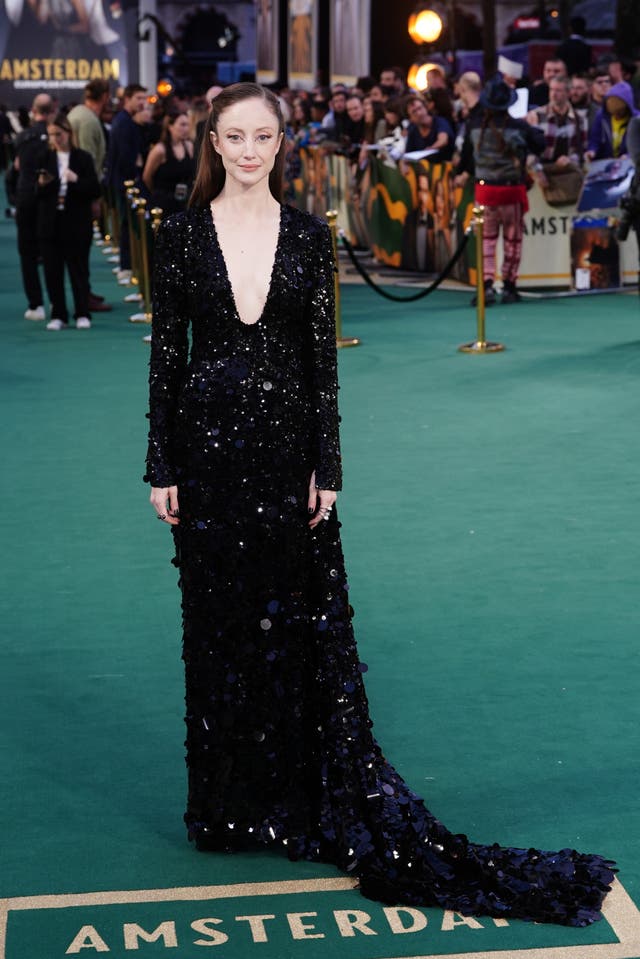 In her first remarks since the nominations announcement, Riseborough told The Hollywood Reporter (THR) that the situation was "confusing" and that she was still "processing everything".
"Awards campaigning is as acerbically exclusive as it has always been," she said.
"I do not yet know which measures will best encourage meritocracy. I've been working toward discovering them and will continue to."
"It not only makes sense that this conversation would be sparked, but it is necessary," the actress told THR.
"The film industry is abhorrently unequal in terms of opportunity. I'm mindful not to speak for the experience of other people because they are better placed to speak, and I want to listen."
"I am grateful for the conversation because it must be had. It has deeply impacted me."
Stars including Cate Blanchett and Michelle Yeoh – both of whom are also nominated for the best actress Oscar – previously voiced their support for Riseborough's performance.
Yeoh recently told BBC Radio 4's the Today programme that if it was "so easy" to cheat the Academy then it could have been done before.
The 95th Oscars are due to take place on March 12 at the Dolby Theatre in Los Angeles.