The launch of the iPhone X has been greeted by large crowds outside Apple's Regent Street store, with Marco Pierre White Jr among the early customers.
The reality TV star and son of the famous chef was in the group at the front of the queue for the new device, having camped out overnight to reserve his place in the line.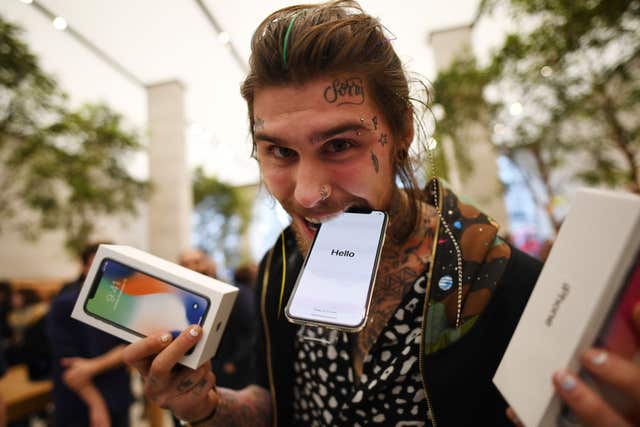 With prices starting at £999, it is also the most expensive iPhone ever.
Industry experts had predicted large queues for the launch, after the iPhone 8 – released in September – was met with a muted response.
Smartphone expert Ernest Doku, from uSwitch.com, said many consumers had chosen to wait for the X as they saw it as the "main event" phone.
Former Celebrity Big Brother contestant White said he was buying devices for himself and a friend.
Labelled the "future" of the iPhone by Apple boss Tim Cook, the iPhone X uses FaceID facial recognition to unlock the device, doing away with the Home button and Touch ID fingerprint sensor of previous iPhone handsets.
The launch comes in the wake of strong quarterly financial results on Thursday night, with Apple also predicting revenue in the next quarter of more than 80 billion dollars (£61.3 billion), a suggestion that the company is confident of strong sales.