Reece Topley admits he felt "alienated" from England's T20 World Cup success after being ruled out on the eve of the tournament but he is now targeting a place in the 2023 World Cup squad.
The 29-year-old, who dislocated his shoulder in the field when playing in his inaugural Indian Premier League match for Royal Challengers Bangalore in April, missed England's victory in Australia last November with an ankle injury.
The left-armer has been affected by fitness setbacks throughout a career which was briefly under threat due to a series of serious back issues.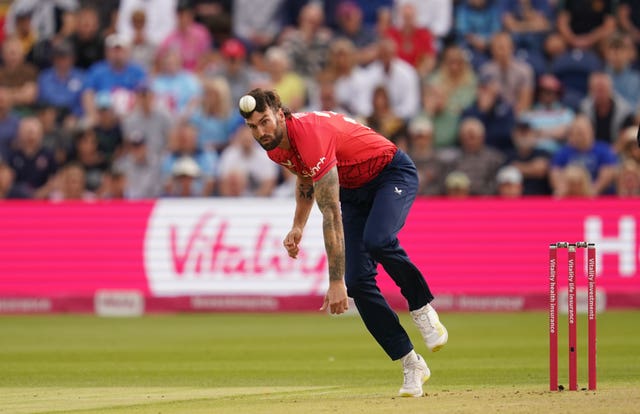 "I was going really well and I was probably going to play in that T20 World Cup I missed – all I can say is hopefully I get my opportunity and I'm definitely going to make that opportunity count when it does come."
Topley had fought his way back from injury to reclaim a place in England's white-ball team, but he then damaged ankle ligaments on a boundary sponge just before last year's T20 World Cup.
"I missed the 2019 (World Cup) – that was purely when I was injured," he said.
"I was in a really good space, the jersey was mine. Obviously, you're happy the guys got the job done but I didn't do anything to contribute.
"I feel almost alienated from it just because you're used to being in the changing room and then you're suddenly watching it as a fan.
"It's not your win. So I'm desperate to contribute for England in a World Cup when the opportunity comes.
"I know there's a lot coming up in the future and it just makes me want to grab the chances even more to be honest and obviously be a part of the team that's successful for England."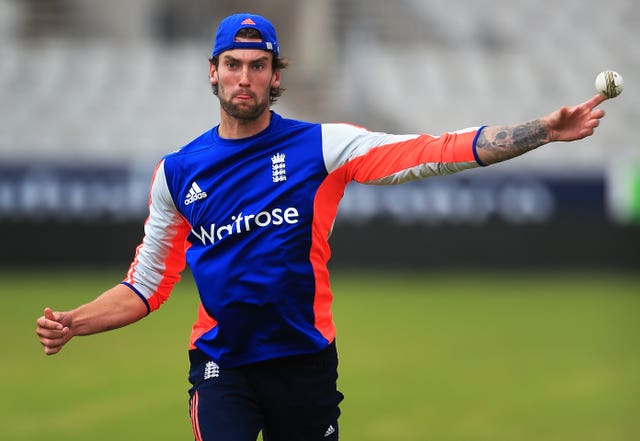 "My knee got stuck in the turf and I kind of put all my pressure onto my shoulder. It was similar to the injury in the World Cup," he said.
"It's not anything to do with my body – it's not something I can improve on – it's just incidents.
"I was fielding and was sprinting and I twisted my ankle on the boundary rope, and similarly I was fielding and my knee got stuck in the soft turf.
"You leave scratching your head like 'what can I do?' but you don't come up with any answers – there's no recipe for avoiding these kind of things.
"The only thing you can do is not go for the balls which isn't the way you want to play cricket really."
::Don't miss Northern Superchargers at Headingley this summer with tickets for just £5 for juniors aged 6-15, free for children five and under, and adults starting from £12.