Mikel Arteta has challenged his Arsenal team to secure another impressive away win against unrivalled Premier League title challengers Manchester City.
The Gunners head to the Etihad Stadium on Wednesday five points clear of their closest challengers at the top of the table, although Arteta played down suggestions of a winner-takes-all clash.
Having played two games more than City, anything other than a first away win since 2015 against the champions would put the fate of the title in the hands of Pep Guardiola's side.
The pressure has been ramped up on Arteta and his young players after drawing their last three matches, but the Gunners boss wants to see them thrive under the spotlight having already recorded some impressive victories on the road.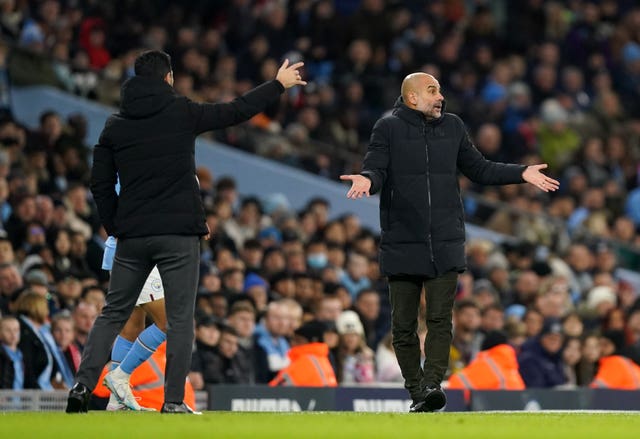 "We knew from the beginning – you want to win a Premier League, you have to go to Spurs and you have to beat them, you have to go to Chelsea and you have to beat them.
"This is what we have been doing, that is why we are here and now we have to go to City and we have to beat them – you want to be champion, you have to win these matches, it is as simple as that."
Arsenal will once again be without William Saliba as the France defender has shown "no improvement" in recovering from a back injury, while Arteta also revealed Granit Xhaka is a doubt.
The Switzerland captain missed Friday's frenetic 3-3 draw with Southampton through illness and has yet to return to training.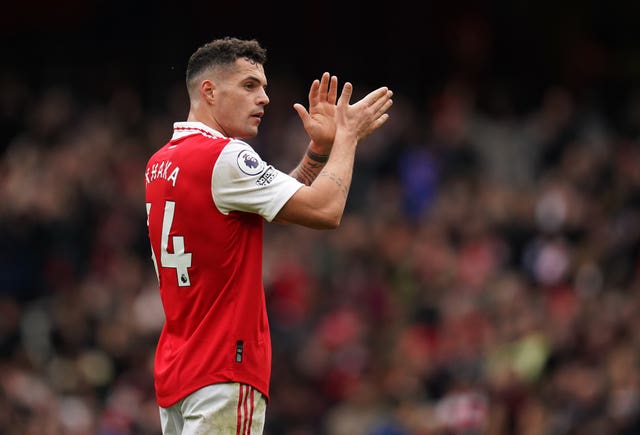 But he insists his team is constantly shifting the way they approach matches and that will not change despite the challenge at hand.
"That's what we do every game in certain areas," he said. "Are you talking in ball possession, out of possession, in transition, at restarts, on set pieces, emotional state?
"You have to shift it all the time. Every opponent demands and questions different things of you and gives you different opportunities.
"There's no difference with that team (City), it's just obviously the quality of the opponent is as good as it gets anywhere in the world."
"It would shift the percentage a little bit but five games in this league with the games we still have to play, it's very tricky.
"We knew from the beginning that City was the team to beat with Liverpool because of what those teams have done in the past few years. They fully deserve that credit and to be at the top.
"We wanted to close that gap as much as we could and we're toe-to-toe with them. We knew we had to go to the Etihad, we know that after that we're going to have five more difficult games.
"We know it is going to be a massive game. Is it going to define the season? The answer is no."