Eddie Howe is determined to cash in on the "rare" stability afforded by Newcastle's owners as he attempts to guide the club into the Champions League.
The Magpies entertain Tottenham on Sunday in a top-four shoot-out, with the north London club managerless and dealing with the fall-out from managing director of football Fabio Paratici's resignation.
Spurs' last visit to Tyneside, a 3-2 victory on October 17, 2021, was the first game after Amanda Staveley's Saudi-backed consortium had assumed control at St James' Park, and much has changed during the intervening 18 months.
Head coach Howe said: "I would say we have been stable and very well run from above. There has been a clarity in terms of what we can and can't do. There has been a vision.
"The hard bit is to try and carry all of that out day to day, but that stability and trust has enabled us to be successful.
"It's rare to have that stability at a Premier League club because the pressure you are working under is so high. Hopefully that can remain for as long as possible."
Howe's men will head into the latest round of fixtures having slipped into fourth place as a result of last Saturday's 3-0 defeat at Aston Villa and Manchester United's 2-0 victory over Nottingham Forest the following day.
He said: "Sometimes for a split-second, it's good to reflect back on those changes and be proud of where we have come from and the speed of our journey – but that's only a split-second because it always has to be about what is in front of us, and that is an opportunity to achieve something really special."
Howe, who will once again be without striker Allan Saint-Maximin, due back at the training ground early next week after recovering from a hamstring injury in his native France, has studiously avoided talking about European qualification all season, and is in no mood to start as crunch-point approaches.
However, he is confident his players will bounce back from a dark day at Villa Park to handle the pressure of what lies head.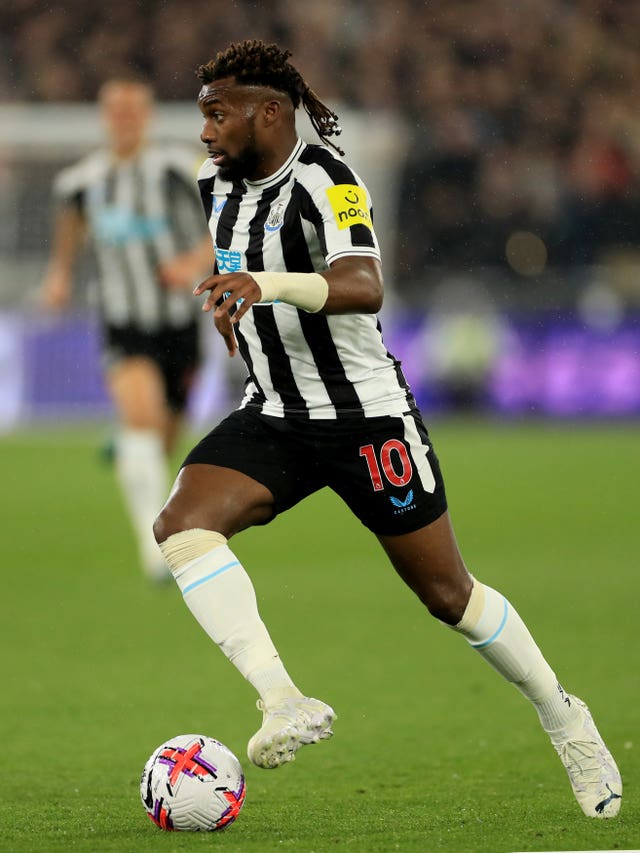 "I don't see any signs that the squad is not coping with that. We have a lot of experience in the squad driving the team at key moments. I think we are equipped. I think we have what we need, we just need to show that on the pitch."