Frank Lampard feels Chelsea's hectic schedule is hampering efforts to work through the team's difficulties on the training pitch.
Lampard was appointed last Thursday but has had limited time with his players due to a fixture pile-up that will see the team play four times in 11 days.
The squad and the manager worked together for the first time the day before last Saturday's defeat to Wolves, then on Tuesday flew to Madrid to face European champions Real in the first leg of their Champions League quarter-final.
Lampard said those goalscoring woes can only be resolved through application in training, but with so little opportunity to work with the side at at Cobham, opportunities to look for solutions have been limited.
"I understood (the problem) before I came," the interim boss said. "Trying to address it is our job of course. There's been a lot of talk about belief, I've said that word a lot myself. The reality is it's work, and to replicate on the training pitch. To have enough urgency in our attacking game that we have numbers in and around the box, and an idea of how we want to attack.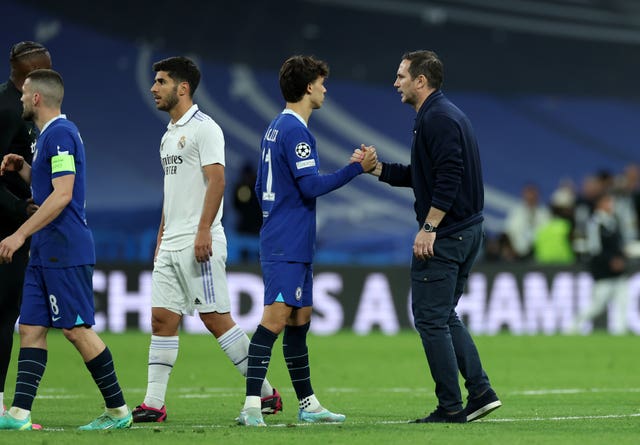 "We'll communicate (what it means to play for Chelsea) to (the new players) and work towards it. It won't be an overnight process, because of the lack of training time. As much as you can have good meetings and an idea, there's nothing better than repeating movements that you want on the pitch."
Chelsea go into the game with Brighton having recorded only four league wins in the last six months, and can arguably trace the form that has led to their slump down the table to the last time the teams met in October.
The Blues, then managed by former Brighton boss Graham Potter, were fifth ahead of their visit to the Amex Stadium but were thumped 4-1 to hand Potter his first defeat in charge. It was to be the first of nine losses in the next 19 league matches.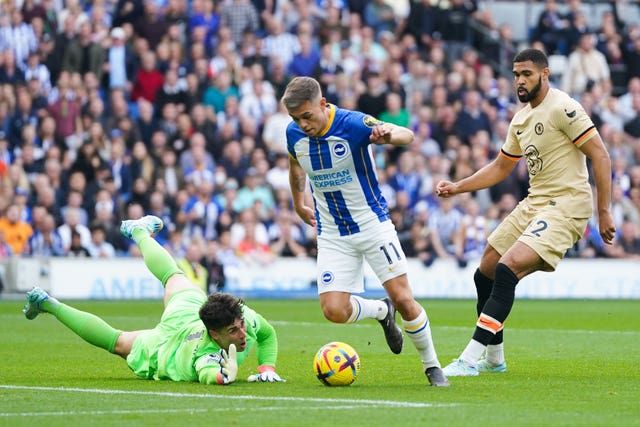 Their recruitment policy of buying relatively unknown players for small money and radically improving their sell-on value whilst achieving results on the pitch contrasts starkly with Chelsea's model, with the club criticised for wild spending that is yet to yield signs of progress.
Lampard feels the two clubs are simply following the paths that suit their relative resources and ambitions.
"Brighton is a fantastic model," he said. "You can track their last five, six, seven years and see good progression, from the Championship to the Premier League, to keeping Premier League status and moving up.
"That's their path. Chelsea's path is a different one. We're a club that's been hugely successful for a long period of time. A club where there are different transitions happening, of ownership, of players who naturally have left, trying to bring in players with an eye for the future.
"You can look around and see models everywhere. Arsenal, two or three years ago and the work they were doing, everyone was judging them. I remember the negative headlines about the club, the owner, the manager. And now it's a fanatic model.
"You have to understand when we're in a process, there are moments where we have to dig in. I don't think it's important for us to focus on too much opinion. We are where we are, that's the reality. But we work towards a standard."
Lampard confirmed the injury sustained by Kalidou Koulibaly during the 2-0 defeat to Real Madrid will keep him out for "weeks, not days," meaning he will miss both the Brighton game and the return leg at home to Real on Tuesday.