Pep Guardiola believes Premier League leaders Arsenal have reasons to be envious of his Manchester City side despite the Gunners controlling their own fate in the title chase.
City picked up maximum points with a 4-1 victory over bottom-of-the-table Southampton on Saturday, Erling Haaland extending his top flight-leading tally to 30 with goals either side of half-time.
Unlike Arsenal, Guardiola's semi-finalists remain in the hunt for the FA Cup and are also in contention for the Champions League trophy, Tuesday's quarter-final clash with Bayern Munich next in a crowded fixture list the City boss is choosing to see as a positive rather than a potentially disadvantageous burden.
He pointed to the hope generated by having title chances in more than one competition, saying: "There are many, many games to play and importantly we are still alive in the three competitions. I would prefer to be in the position of Arsenal in the Premier League for sure, to take our destiny in our hands…but I would love to be in the FA Cup, we will be in Europe, but after what happened in the past with the incredible amount of games in previous seasons, in this season, still we are being there.
"I like it. It's like you go to work and you win against Leicester, you're still alive. You win against Arsenal, we beat them, still we are alive. Go in there and thinking nothing to do, just with that it will get worse. So that's why in the Champions League, being again in the quarter-finals against the elite in Europe, is a moment to enjoy.
"September, October, November I enjoy less, but having the later stages and fighting for the title I am the happiest man in the world. I love to be here.
"What's going to happen, I don't know. We win, everything will be perfect, (if not) we will be a failure team, so nothing is going to change. The day after the sun rises and we try it again in the future.
"This is the mindset we have to do knowing that we want to do it, and do it the way we have done it in the past. And that is why I am incredibly happy for the group of players I have and the club. Everyone is pushing to get better and better, and that's why we are here."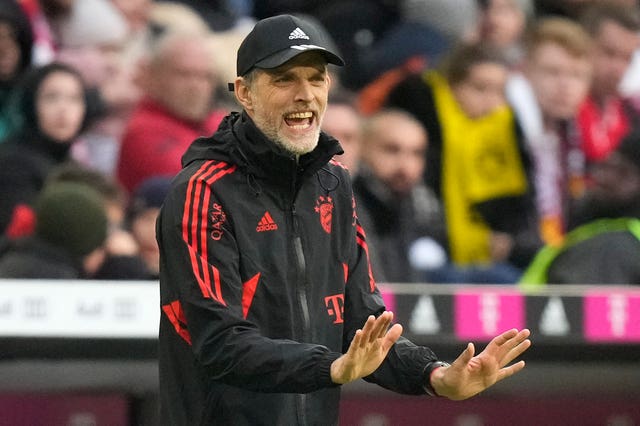 "He is one of the best managers for sure," said Guardiola, who insisted he is harbouring no resentment from that match.
"He's done really well everywhere, in Germany, in Paris, in England, so it's a pleasure to see him again. It happens. You lose games and you win games and you lose games. We lost it. We are here again to try it again, and the world will turn again and again so nothing is going to change."
One man who would nevertheless welcome a sharp shift in circumstances is Guardiola's opposite number on Saturday, Ruben Selles, whose Southampton side are set to spend another week at the bottom of the table – but did hold the league's second-best side goalless for 45 minutes.
He said: "I think the positive thing is that we showed that we are a team that can compete against anybody for a big part of the game. I think it's also created further unity between the technical staff and the players.
"We understand each other, they get the message and they execute the message. That shows everybody is working hard, and we are going to be together until the very end of the season trying to play the very best."