Matthew Potts says Durham will try and do for county cricket what England have done for the Test game, replicating the so-called 'Bazball' blueprint and creating a buzz that 'puts the haters to bed'.
Potts has been around Ben Stokes and Brendon McCullum long enough to avoid the 'B' word – unloved by those in charge of the national side's red-ball revolution – but is a true believer in the fearless approach it describes.
He played five times under the pair last summer, impressing with 20 wickets, and was watching from the sidelines in February when England lost an unforgettable game against New Zealand by a single run, having asked the hosts to follow on at Wellington's Basin Reserve.
"Everyone was saying Test cricket was dying. Well, I don't see that now, do you? Not from what I was part of last summer, not from what I've seen since," he told the PA news agency and The Cricketer.
"You want to entertain. How else do we keep this sport going and keep the finances coming in to keep everything running around the country? You need people buying tickets.
"Are people going to buy tickets based on what they saw in Wellington? Absolutely. Anyone that paid to see that Test match absolutely got their money's worth. That's what we're about – giving back to the people that support us something that's exciting, refreshing.
"We want to win at all costs and the cost that time was losing. You roll the dice, because it's better than not rolling the dice.
"We're trying to put the haters that say Test cricket is dying or first-class cricket is becoming meaningless to bed really. At Durham we're going to try and mirror to some extent what the England team are doing.
"That aligns with the values we have here. We want to be brave, we want to always take the positive option and put our best foot forward."
"It's worse than a loss. You'd rather lose every game this year and know you're doing it with the right intent to try and win the game," said Potts.
"The draw doesn't go through my head. We've always felt a draw is a last resort, but a loss is better now. If we do get a draw it won't be because we've created it, it will be us bowling to win and someone else blocking out. That's the only way it comes about. It won't be us blocking for the draw, I can promise that right now. That's not how we want to play."
On a personal level, the 24-year-old is looking to replicate his sterling form from 2022 when he took 58 wickets at 17.87 and catapulted himself from promising youngster to fully-fledged international.
England's deep bowling stocks have crowded him out over the winter, but, with a densely-packed Ashes campaign on the horizon, he is focused on the task at hand.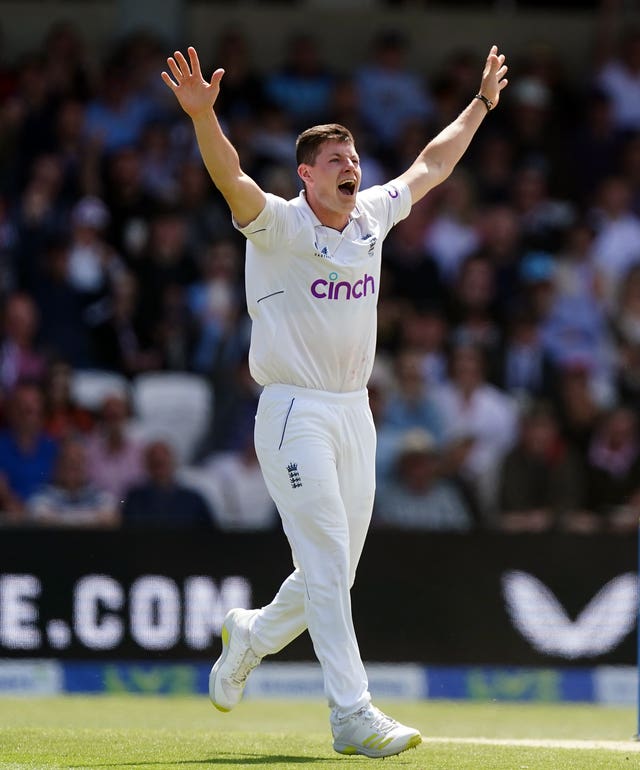 "There's a long time before the Ashes starts. There's a lot that needs to go on wearing the Durham badge first and foremost.
"I think England know what I'm capable of, I've shown a glimpse of that, but the skill is to keep doing it year on year.
"This year is a big challenge to bolster the performances from last season and the way I get into that team is just continuously knocking."