Peter O'Mahony says Ireland are intent on emulating the self-assured mentality of the All Blacks as they seek to substantiate their world number one status by delivering on Grand Slam expectations.
Andy Farrell's side, who have topped the global rankings since last summer's historic tour success over three-time world champions New Zealand, are heavy favourites to clinch a Guinness Six Nations clean sweep going into Saturday's Dublin showdown with rivals England.
Flanker O'Mahony concedes Ireland sides of the past would have shied away from the hype, plaudits and pressure of being regarded as the team to be beat.
But the 33-year-old admits there is a concerted effort to enhance that mindset ahead of what is "probably" his biggest game in the green jersey.
Asked if in-camp Grand Slam talk was forbidden, he replied: "No, it's not banned (but) I know where you are coming from.
"In other teams we would have tried to keep it under the rope but the favourites tag, the number one in the world tag… these are things that the best teams we've looked at – you look at the All Blacks – they walk into these things and face them and that's what we're trying to do.
"At the same time, you've got to back that up with performances. There's no point in walking into things and not performing well.
"At the end of the day, that's the goal, to put our best foot forward every Saturday or Sunday that we go out. And it's no different this weekend."
O'Mahony has already won three Six Nations titles, including a Grand Slam five years ago.
The Munster skipper also started all three Tests of last year's triumphant series in New Zealand but is braced for the most momentous match for his country.
"It's probably the biggest one," said O'Mahony, who has 93 caps.
"Certainly the biggest one of this group's campaign, but it's great to be able to sit here and say these games are getting bigger and bigger.
"That was certainly our plan at the start of this.
"These weeks don't come around very often in anyone's career. We've certainly talked about treating it with the utmost respect but enjoying the week.
"I think playing the game, not the occasion is the thing for us."
In-form Ireland are seeking significant silverware on the back of a remarkable run of 21 wins from their last 23 matches during the past two years.
Floundering England, meanwhile, travel across the Irish Sea with little to play for but looking to restore pride following their biggest Twickenham defeat – a 53-10 humiliation at the hands of France.
O'Mahony, who captained the British and Irish Lions in 2017, believes there is no chance of Steve Borthwick's side rolling over.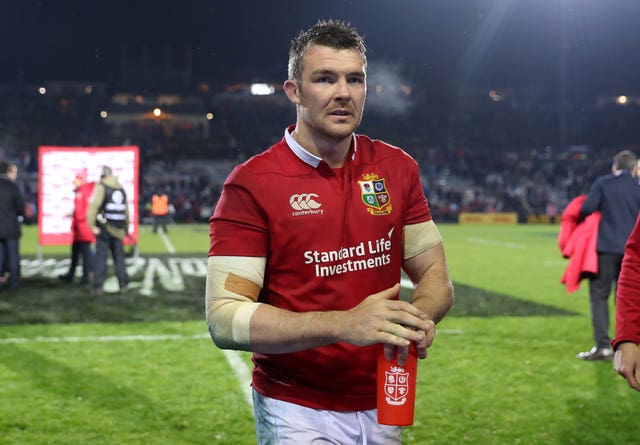 "I know what quality of player they are, quality of person they are, and how important it would be for them to put on a performance for themselves more than anyone, to show themselves the potential that I certainly know they have.
"We're expecting the best version of those English boys to come to the Aviva."