Dick Fosbury, who revolutionised the high jump with his innovative backward style that became known as the 'Fosbury Flop', has died at the age of 76.
Fosbury's agent Ray Schulte wrote on his social media account: "It is with a very heavy heart I have to release the news that longtime friend and client Dick Fosbury passed away peacefully in his sleep early Sunday morning after a short bout with a recurrence of lymphoma."
Fosbury used his new technique to win the gold medal at the 1968 Olympic Games in Mexico City, setting a new Games record of 2.24 metres in the process, and paving the way for the style to be universally adopted by future generations in the event.
Born in Portland in 1947, Fosbury began to experiment with his new style, starting with a curled run-up before a twist to clear the bar backwards, during his time on the Oregon State athletics team, despite initial resistance from his coaching team.
It proved successful enough to win the NCAA Championship and earn Fosbury a place on the US Olympic team, taking him to Mexico where he continued to shock his critics by successfully clearing all his heights at the first attempt on the opening day of competition.
The following day, the 21-year-old Fosbury failed in his first two attempts at 2.24 but sailed clear on his third and final jump, ushering in a new era for his sport and suggesting he could go on to challenge for the world record.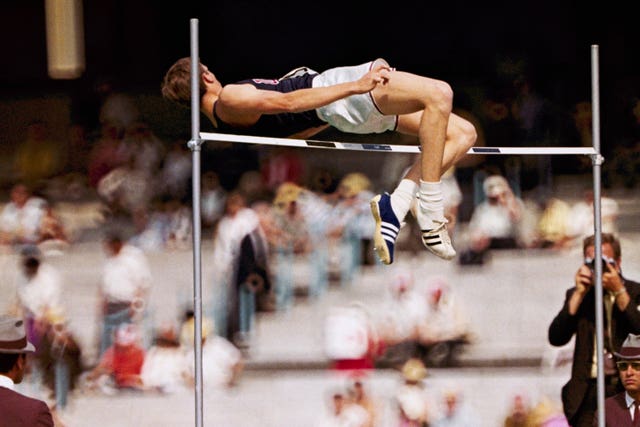 After his retirement, Fosbury had a brief career in politics. In 2008 he announced that he had been diagnosed with stage one lymphoma, but said in an interview six years later that he was in remission and clear of the disease.
Fosbury is survived by his wife Robin Tomasi, son Erich and stepdaughters Stephanie Thomas-Phipps and Kristin Thompson.