Steve Borthwick has recruited the special forces to inspire England as they enter the most challenging phase of the Guinness Six Nations.
Jason Fox, star of the reality TV show 'SAS: Who Dares Wins', addressed Borthwick's title hopefuls at their Brighton training camp on Wednesday ahead of their blockbuster clashes with France and Ireland.
Fox was a sergeant in the Special Boat Service having joined the Royal Marines as a 16-year-old, becoming the latest in a long list of outside speakers to perform a Q&A with the England squad.
"Some of the other boys would be good in the SAS! Probably Tom and Ben Curry, they'd be alright," prop Mako Vunipola said.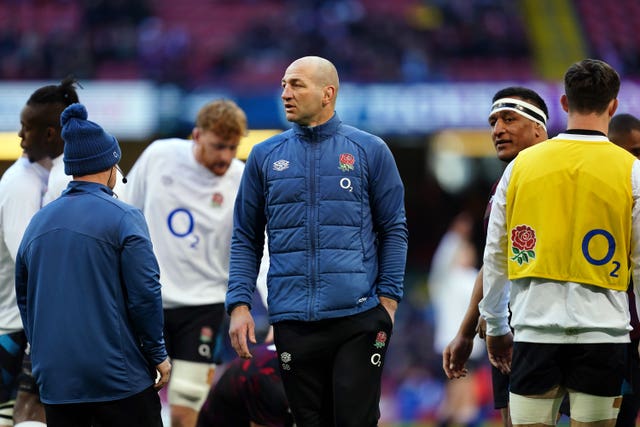 "His career speaks for itself, he's a serial winner. I'm a United supporter anyway, so when they said he was coming in I was buzzing for that," Vunipola said.
"When he spoke to us he was a great character – very funny and a great story teller. But also you can see he has an intensity to him that makes you think 'whatever he says, I'm following him'.
"Even now I'll go back and say, 'do you remember when Roy came in?' And everyone just remembers it.
England will need all the inspiration they can get knowing they face the game's top ranked sides on successive weekends.
France visit Twickenham on Saturday week knowing another defeat would end their title defence and seven days later Ireland lie in wait at the Aviva Stadium as favourites to lift the crown.
Since being edged by Scotland in round one, England have built with solid wins against Italy and Wales, but their Six Nations is about to become considerably tougher.
"The biggest thing for them is the consistency they bring. It doesn't matter what game they play in, they always play to a high level. That's something we have to aspire to.
"We're not miles off but we still have a long way to. We have to have the confidence we can beat them. We can't go into the game already accepting defeat.
"We know all we can do is go out there and put in a performance we're proud of. If we do that we can walk off with our heads held high. Hopefully we can take the challenge to them."