A public hearing examining allegations of racism and discriminatory behaviour connected to Yorkshire is set to begin on Wednesday.
Here, the PA news agency takes a closer look.
What are the origins of this hearing?
The county commissioned an independent report and in September 2021 a summary of that report was published, confirming seven of the 43 allegations Rafiq made had been upheld. Yorkshire apologised and accepted Rafiq had been "the victim of inappropriate behaviour", however a month later they confirmed no individuals would face disciplinary action as a result of the investigation.
The England and Wales Cricket Board launched its own investigation and in June last year, issued charges against Yorkshire and seven individuals.
A three-person Cricket Discipline Commission panel will hear the case between March 1 and 9 in London, with Rafiq the key witness.
Who were the people charged?
The seven individuals charged, in alphabetical order, were Gary Ballance, John Blain, Tim Bresnan, Andrew Gale, Matthew Hoggard, Richard Pyrah and Michael Vaughan.
They were each charged with alleged breaches of ECB directive 3.3 – "conduct which is improper or which may be prejudicial to the interests of cricket or which may bring the ECB, the game of cricket or any cricketer into disrepute".
Will everyone appear?
Gale said last year the process was "tainted" while Hoggard said earlier this year that the ECB had "failed everyone", including Rafiq, in its investigation. The charges against those five individuals will be heard by the panel in their absence.
What about Yorkshire?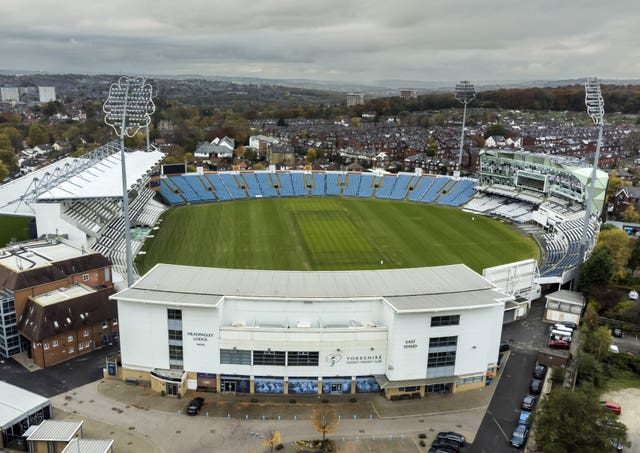 Last week Yorkshire confirmed one of the charges they had admitted to related to the deletion and destruction of emails and documents, which they said had occurred prior to the appointment of current Yorkshire chair Lord Kamlesh Patel.
Will the panel issue judgements in the case at the end of the hearing?
It is expected that judgement will be reserved on all outstanding charges until a later date.
If found liable, what sort of sanction could the individuals expect?
The precise nature of the charge or charges facing each individual has not been published. Sanctions open to CDC panels where charges are found proven include, but are not limited to: a caution, a reprimand, an unlimited fine, suspension or termination of registration or an order to complete an education or training course.
Yorkshire could face a points deduction or suspension from ECB competitions in relation to the charges they have admitted. But sanctions on any admitted or proven charges will be determined at a later date.