England's Jordan Pickford has managed to rise above the criticism aimed at him during the World Cup – even if, at 6ft 1ins, other goalkeepers look down on him.
Belgium's Thibaut Courtois made a cutting remark about his Everton counterpart being "10 centimetres shorter" than himself and that he would have stopped the goal Pickford conceded against them in the group stage.
Pundits Gary Neville and Lee Dixon also weighed in with negative comments in the wake of that goal but the 24-year-old responded brilliantly with a superb save from Colombia's Mateus Uribe in the final minute of normal time.
Because the South American's equalised from the subsequent corner to send the game to extra-time and ultimately a penalty shootout, which England won for the first time at a World Cup, the quality of Pickford's stop – at full stretch, flying high to his left – was glossed over.
But it did not pass manager Gareth Southgate by.
"It was a top-class save – surprised he could reach it given his height," he said with a laugh, referring to Courtois' comments.
"His athleticism around the goal is excellent and, again, he executed the plan in the penalty shootout."
Picture of the day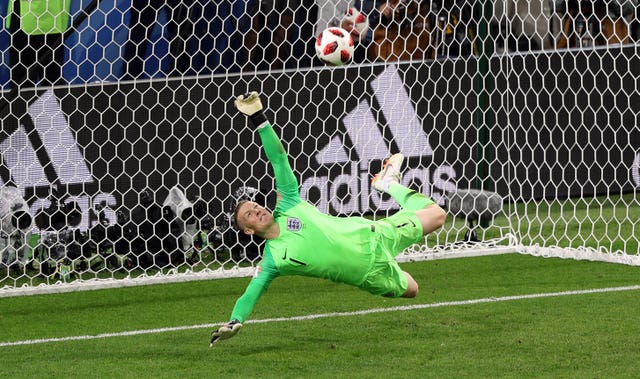 Video of the day
What's on tomorrow?
Some England media activity is planned in Repino, although it has not yet been confirmed what.
Three Lions throwback