Kyle Edmund is getting used to life without Andy Murray and he finds himself the centre of home attention once again following the Scot's withdrawal from Wimbledon.
Murray decided on Sunday that best-of-five-set tennis was not the right move at this stage of his comeback from hip surgery, meaning he will miss the championships for the first time since 2007.
The two-time champion will be watching on TV and will no doubt be hoping to see Edmund produce the type of tennis that carried him to the Australian Open semi-finals in January.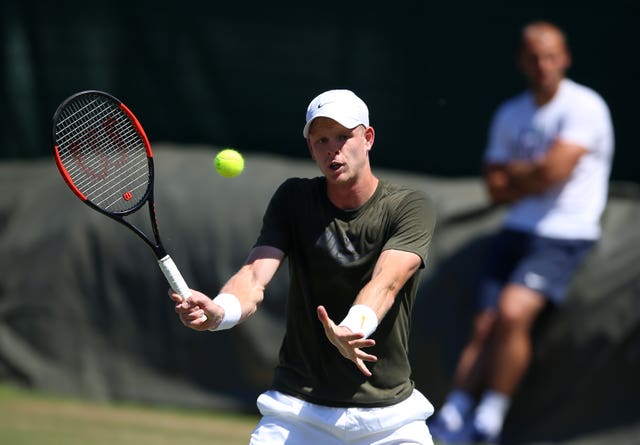 When he left IMG last year, Edmund could have signed with Murray's 77 agency but instead chose StarWing Sports Management.
This is the fourth successive slam that Murray has missed, and Edmund has been the most successful British player in all of the previous three, with third-round appearances at the US Open and French Open to go with his Melbourne run.
He has welcomed the extra attention and expectation as he prepares for a first-round clash with Australian qualifier Alex Bolt. Not that Edmund, a low-key character, will be getting carried away.
He said: "I feel like I played my best-grass court tennis this year. It gives me good confidence. But it's always don't get too ahead of yourself. You always have to earn your victory. I'm always keeping that in mind. Trying to do the best I can to be positive, in a good head space."
Edmund's first task will be to better his very modest record at Wimbledon, with last year's first-round victory over British qualifier Alex Ward his only success.
There have been positive signs so far, with a narrow loss to Nick Kyrgios at Queen's Club and then victory over Murray to reach the quarter-finals in Eastbourne.
The pair have never met before, but Edmund is happy to learn on the job, saying: "There's always something out there, Tennis TV, YouTube. It doesn't really matter about prep, you have to go out there and play your game. Ultimately that's what I try to concentrate on. You tend to do more match solving and fixing than the actual game plan."
A possible third-round meeting with Novak Djokovic looms large, and it would certainly be a disappointment if he did not get that far, with either Japan's Yuichi Sugita or American Bradley Klahn his scheduled second-round opponent.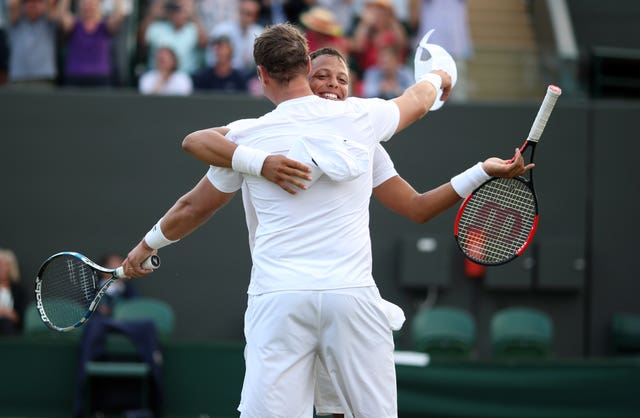 But Clarke has already had a taste of what it is like to be a British player at Wimbledon after a surprise run to the third round of the doubles last year with 2016 folk hero Marcus Willis.
The pair even managed to upstage Roger Federer with their victory over defending champions Nicolas Mahut and Pierre-Hughes Herbert.
"The atmosphere was crazy," said Clarke. "A few of my friends were coming down because they had tickets to watch Federer on Centre Court. They actually stayed out to watch my match. That was great. Your first match win at a slam is big. That took a lot of the nerves away."