Manchester City manager Pep Guardiola has been charged with "wearing a political message" after continually sporting a yellow ribbon.
The former Barcelona captain and manager has pinned the symbol to his clothing in support of imprisoned Catalan politicians for both matches and press conferences in recent months.
The Football Association has now brought a charge against the 47-year-old, who Press Association Sport understands has ignored two previous warnings from the governing body about the matter.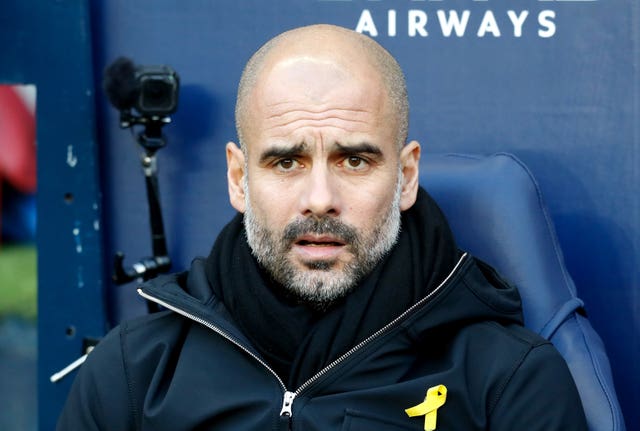 "He has until 6pm on Monday, 5 March 2018 to respond to the charge."
The kit and advertising regulations referred to concern players and club officials in the technical area. They concern specifically what is displayed on the field or at pitchside.
That means while Guardiola is free to wear what he wishes at press conferences he has attracted scrutiny for wearing the ribbon on the touchline.
When asked about the matter in December, Guardiola said he was showing solidarity with Catalan leaders incarcerated following the independence referendum – which was declared illegal by Spain – in October. He said he would continue wearing the ribbon and was not concerned about the threat of punishment.
Guardiola said: "I do that because in Spain two specific people who defend something like the vote, something the people in command do not agree (with), are in prison. It's unfair.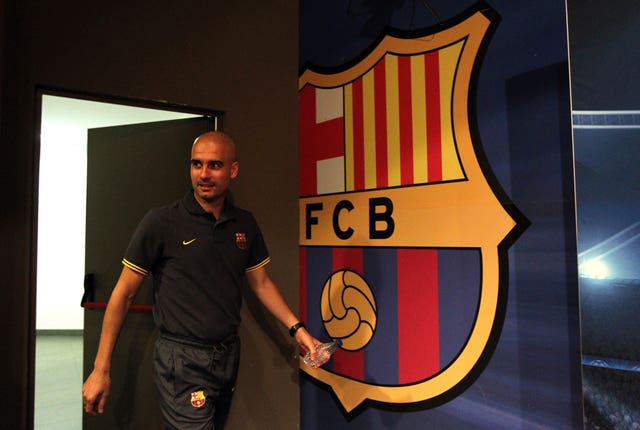 "Because, OK, they can suspend me for doing that, but the other people are in jail."
The charge follows reports in Spain that Guardiola's family were on board a private jet which was stopped and searched by police looking for exiled Catalan leader Carles Puigdemont last week.
Guardiola confirmed this did happen as he spoke to media at a press conference on Friday but said it was not a major issue.
"The police do their job, they have the right to do it," Guardiola said. "My family saw it, they saw the police searching the plane, and that's it."