The battle for Bakhmut is heating up again as Ukrainian defenders of the devastated city resisted a three-pronged attack by the Kremlin's forces and efforts to stop supplies from reaching them.
"Russia has re-energised its assault" on Bakhmut, the UK's Ministry of Defence said of recent developments in the city in eastern Ukraine, which for eight and a half months has seen the war's longest and bloodiest fight.
"The Ukrainian defence still holds the western districts of the town but has been subjected to particularly intense Russian artillery fire over the previous 48 hours," the ministry's assessment said.
Until recently, a notorious private Russian military contractor, the Wagner Group, spearheaded the campaign to take Bakhmut, making slow progress at the cost of thousands of lives on both sides. Now, regular Russian units have joined the thrust.
Military analysts have said that seizing Bakhmut would have public relations and tactical military value for Moscow but was unlikely to prove decisive in the war's outcome. The Russian Defence Ministry also noted the stepped-up fighting in western parts of the city on Friday.
"Wagner assault detachments are engaged in high-intensity combat operations to capture areas of western Bakhmut with airborne forces supporting on the flanks," the ministry said in a statement.
It added: "The units of the airborne forces operating on the flanks are providing support to the assault squads and stop the enemy's attempts to deliver ammunition to the city and bring in reserves."
Bakhmut lies in Donetsk province, one of four provinces Russia illegally annexed last autumn. Moscow controls about half of the province and Bakhmut could be a stepping stone to seizing the remaining half.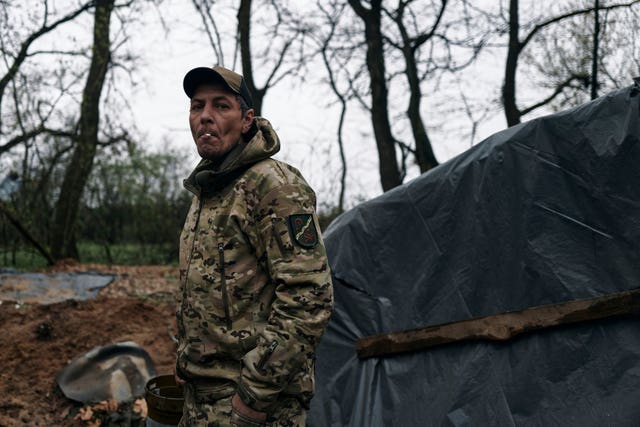 Ukrainian president Volodymyr Zelenskyy argues that if Russia wins the Bakhmut battle, Russian president Vladimir Putin might be able to begin building international support for a deal that would require Ukraine to make unacceptable compromises to end the war.
The Ukrainian president's office said on Friday that over the previous 24 hours two kindergartens and residential buildings had been destroyed by Russian attacks. The city already resembles a ghost town.
The British military observed that regular Russian troops have increasingly joined the battle.
"Wagner assault groups continue to conduct the main advance through the centre of town while Russian airborne forces have relieved some Wagner units securing the northern and southern flanks of the operation," the British military said on Twitter.
It noted, however, that though the Ukrainian defenders have "significant resupply issues" their withdrawals from Bakhmut positions have been made in an orderly fashion.
Across Ukraine, at least three civilians were killed and nine wounded from Thursday to Friday, according to the presidential office.