Secretary of State Antony Blinken has urged his Russian counterpart to immediately release a Wall Street Journal reporter who was detained last week – as well as another imprisoned American, the State Department said.
In the call with Russian foreign minister Sergei Lavrov, Mr Blinken conveyed "grave concern" over the Kremlin's detention of journalist Evan Gershkovich on espionage allegations, according to a State Department summary of the call.
Mr Blinken called for his immediate release.
He also sought the immediate release of Paul Whelan, whom the statement said was wrongfully detained.
Mr Blinken and Mr Lavrov also discussed "the importance of creating an environment that permits diplomatic missions to carry out their work," according to the State Department.
The FSB, Russia's top security agency and successor to the KGB, said Mr Gershkovich was collecting information on an enterprise of the military-industrial complex.
Russian authorities detained him last week, the first time a US correspondent has been held on spying accusations since the Cold War.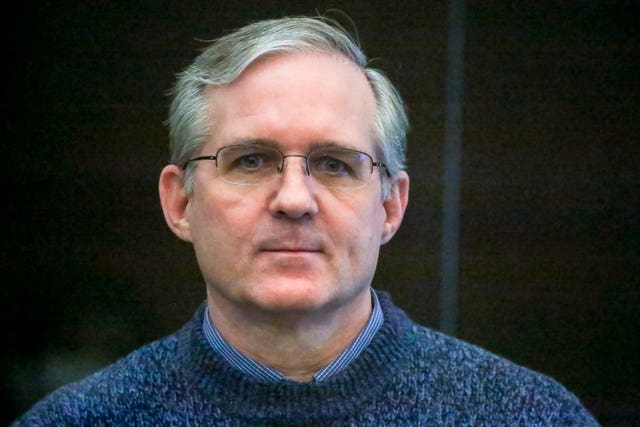 The Journal has adamantly denied the allegations and demanded his release. US officials have also called on Russia to let him go, with President Joe Biden telling reporters on Friday that his message to the country was "Let him go".
The Kremlin said Mr Lavrov also told Mr Blinken it was unacceptable for US officials and Western news media to continue "whipping up excitement" and politicising the journalist's detention. "His further fate will be determined by the court."
The State Department described the detention of Mr Gershkovich as unacceptable.
Congressman Mike Turner, chairman of the House Intelligence Committee, noted that the government has advised US citizens to leave Russia.
"This is not unexpected, in that Russia is acting as an illegal state at this point. There are no laws or rules or no international norms that they are following," Mr Turner told CNN's "State of the Union."
More than 30 news organisations and press freedom advocates have written the Russian ambassador in the United States to express concern Russia is sending the message that reporting inside the country is criminalised.
And on Saturday night, basketball star Brittney Griner, who was detained for 10 months by Russian authorities before being released in a prisoner swap for convicted Russian arms dealer Viktor Bout, issued a statement with her wife, Cherelle, calling for the release of the 31-year-old.
"Every American who is taken is ours to fight for and every American returned is a win for us all," the couple said in a statement posted on Instagram.
Interactions between the top US and Russian diplomats have been rare since Russia's invasion of Ukraine in February 2022, though they did have a brief conversation last month on the sidelines of the Group of 20 conference of foreign ministers in India.
It was the highest-level in-person talks between the two countries since the war.
That interaction was their first contact since last summer, when Mr Blinken talked to Mr Lavrov by phone about a US proposal for Russia to release Mr Whelan and Ms Griner.
Though Mr Whelan was not included in the one-for-one swap that resulted in the release of Ms Griner, US officials said they remain committed to bringing him home.