US officials will work to restore more large bison herds to Native American lands under an order from Interior Secretary Deb Haaland that calls for the government to tap into indigenous knowledge in its efforts to conserve the burly animals that are a symbol of the American West.
Ms Haaland also announced 25 million US dollars in federal spending for bison conservation.
The money, from last year's climate bill, will build new herds, transfer more bison from federal to tribal lands and forge new bison management agreements with tribes, officials said.
American bison, also known as buffalo, have bounced back from their near extinction due to commercial hunting in the 1800s.
But they remain absent from most of the grasslands they once occupied, and many tribes have struggled to restore their deep historical connections to the animals.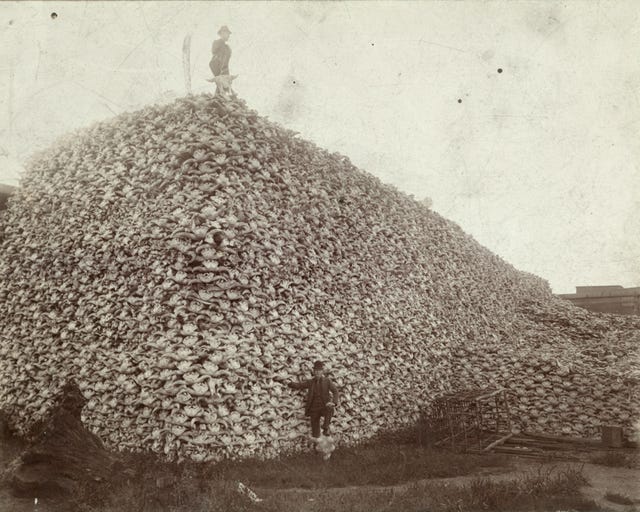 They were driven to the brink of extinction more than a century ago when hunters, US troops and tourists shot them by the thousands to feed a growing commercial market that used bison parts in machinery, fertiliser and clothing.
By 1889, only a few hundred bison remained.
Ms Haaland, of Laguna Pueblo in New Mexico, is the first Native American to serve as a US cabinet secretary and has championed tribal concerns on issues ranging from wildlife conservation to energy development, and put a spotlight on past mistreatment of Native Americans through a series of listening sessions about systemic abuses at government-run boarding schools.
She said last year that the decimation of bison by European settlers eliminated the primary food source for many tribes and opened the way for their land to be taken away.
The return of bison in some locations is considered a conservation success.
But Ms Haaland said they remain "functionally extinct" and more work is needed to return the animals to tribal lands and restore the grasslands they depend on.
"This holistic effort will ensure that this powerful sacred animal is reconnected to its natural habitat and the original stewards who know best how to care for it," Ms Haaland said in announcing her order on Friday, during a World Wildlife Day event at the National Geographic Society in Washington, DC.
"When we think about Indigenous communities, we must acknowledge that they have spent generations over many centuries observing the seasons, tracking wildlife migration patterns and fully comprehending our role in the delicate balance of this earth," she added.
Across the US, from New York to Oklahoma to Alaska, 82 tribes now have more than 20,000 bison in 65 herds.
Numbers have been growing in recent years along with the desire among Native Americans to reclaim stewardship of the animals.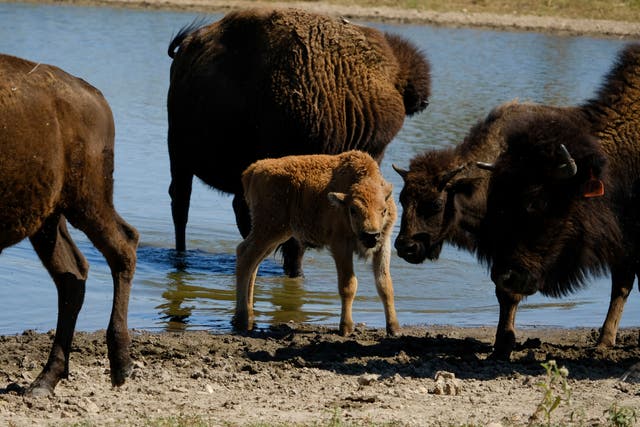 The transfers often were carried out in cooperation with the South Dakota-based InterTribal Buffalo Council.
The group's director, Troy Heinert, said Ms Haaland's order is an acknowledgement of the work tribes have already done.
"The buffalo has just as long a connection to Indigenous people as we have to it," said Mr Heinert, a member of the Rosebud Sioux Tribe.
"They are not just a number or a commodity; this is returning a relative to its rightful place."
Past administrations have proposed or advanced bison conservation plans, including under former presidents George W. Bush, Barack Obama and Donald Trump, and tribes have long been part of that process.