An artist who uses roadkill and carcasses of animals as props in his work says he hopes the public will look at death in a more lighthearted way.
Aidan Corcoran, 43, aka The Roadkill Re-animator, opened an exhibition in Co Kildare this week in a disused medical surgery.
The art on display features the carcasses of bats, geese, cats, dogs, deer, a seal, insects and even a peacock that Corcoran said he ate with friends before using as a prop.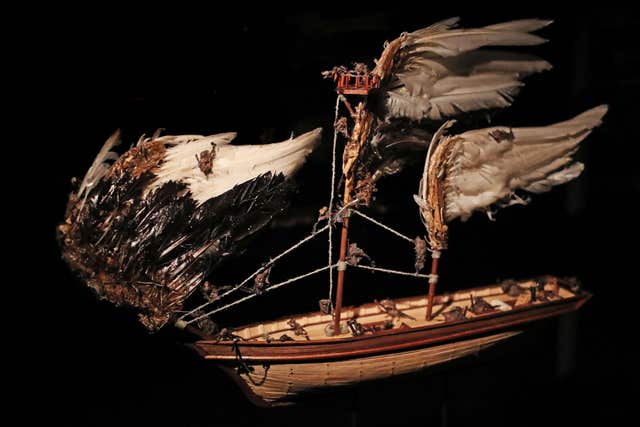 "To see the beauty all around us, beauty is about our attitude towards things as well as the work itself."
Corcoran said he first got the idea when he found a deer that had died after becoming stuck in a fence. He skinned it and made a mask from the skeleton.
"I thought this animal was dying for a stupid reason, a man-made reason, and that we should put it to good use.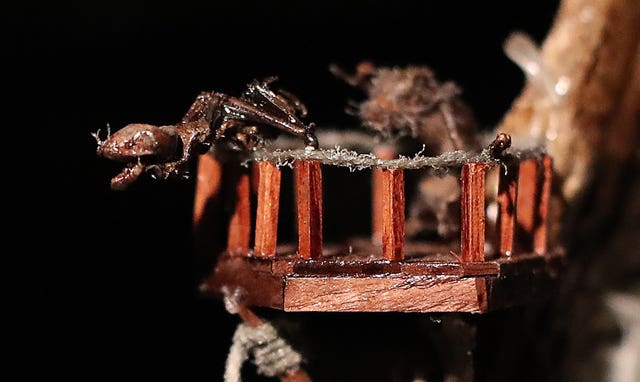 "We used as much of it as we possibly could, and this got me started on this idea of using dead animals.
"A lot of things are being killed every day and no one thinks about it and I thought I'd use that as a way of providing an opportunity to question the impact of our lives and relationship with death."
Corcoran is keen to point out that the animals are never killed for his art, but die first of natural causes.
"The peacock was raised by a friend who used to breed turkeys and had a few peacocks. When the peacock died, it was eaten by myself and a few friends of mine, and I put the carcass to good use.
"I don't ever kill anything for the work; its all salvaged.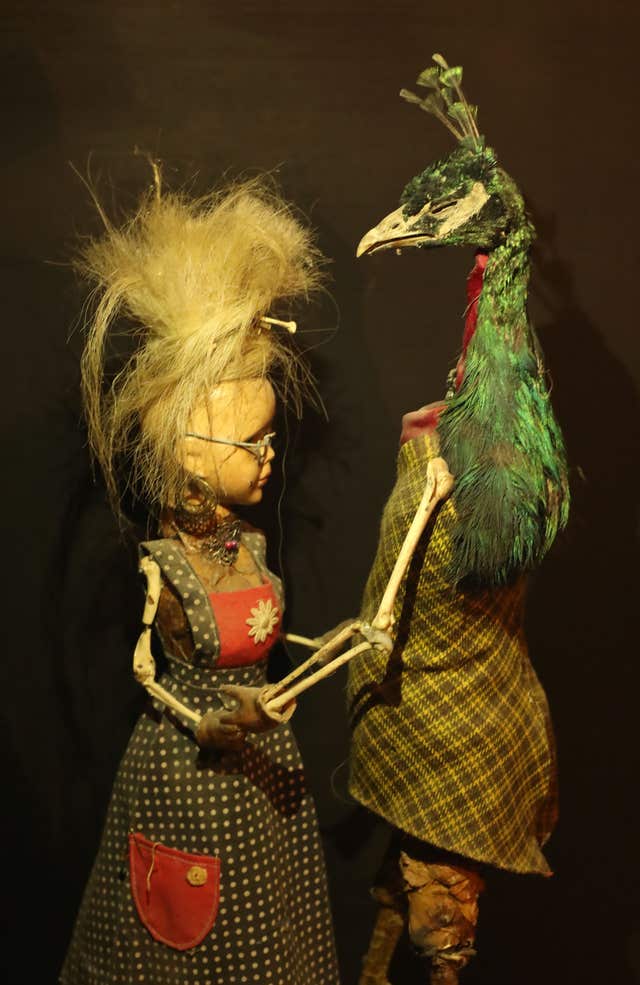 "The cats are both roadkill that I picked up side of the road. Sometimes I find them, or often people will find something and pass it on to me.
One exhibition piece is a little ship with a crew of baby bats, found by a friend of mine who restores old buildings.
"Another roofer friend of mine gave me some mummified pigeons he'd found," he said.
Some of the work is staged, with the animal skeletons put together in vignettes and arrangements to show the "mechanics of biology" or send a wider message.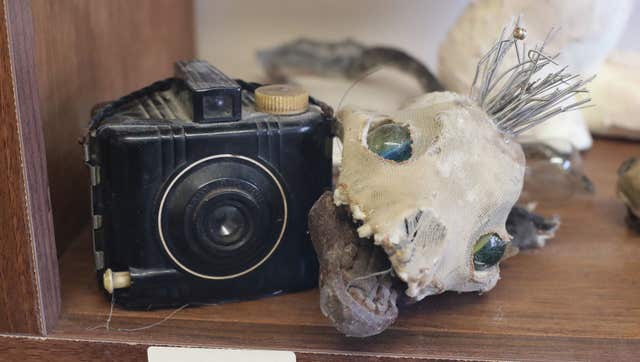 "I work with mostly bones because of the elegance of them. I like the fact that there's a sort of visceral nature, you can't escape the fact that the thing is not alive.
"Taxidermy is costume, a different type of fantasy, and I'm fascinated by the mechanics of life in that way," he said.
The exhibition Dark Nouveaux runs at the Old Medical Centre as part of the Dare To Visit Kildare Halloween festival, and Corcoran says the public reaction so far has been very welcoming.
"I've had a very good reaction. People really like it, it's not threatening, macabre in some ways, but I think the comedy element means it's not unsettling.
"The work is not intended to be scary, but dark and fascinating."