February 23 is National Skip the Straw Day, when people are encouraged not to use plastic straws for the good of the environment.
Luckily, UK consumers won't find it too difficult to avoid temptation, as many bars and restaurants across the country are ditching plastic straws completely.
Since the BBC's Blue Planet II documentary series showed shocking evidence of the damage plastic wreaks on the environment, many companies are opting to use biodegradable alternatives to plastic straws.
1. Wetherspoons
The pub chain switched from plastic to biodegradable paper straws last month.
A spokesman for JD Wetherspoon, Eddie Gershon, said: "Wetherspoon used 70 million plastic straws annually, so this is a massive benefit for the environment.
"Wetherspoon is very innovative and will continue to look for new environmentally friendly ways of running the business."
2. All Bar One
All Bar One began phasing out plastic straws in 2017, announcing that in just three weeks of the campaign it had saved 91,000 straws from going into landfill.
The bar chain is offering biodegradable straws in crushed ice drinks and on request.
In a statement, All Bar One said: "Over the next year we're going to reduce our straw usage by a third. We know how incredibly harmful plastic straws are to animals and the environment.
"Did you know just one straw, yes one, takes 500 years to decompose? Add that up over one Friday night in our bars and that's a lot of plastic!"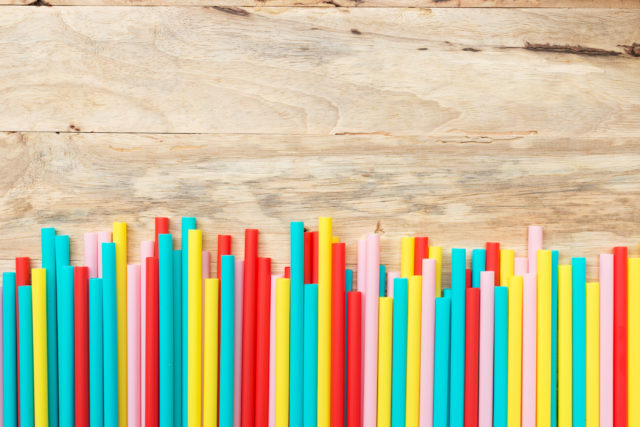 From April 22, the Asian food chain will stop providing plastic straws to customers across its 128 UK restaurants. Customers will only be given straws on request or in juices that need stirring, with biodegradable paper alternatives being offered.
Chief executive Jane Holbrook said: "We are constantly looking to make improvements."
4. Costa Coffee
The coffee chain removed straws from condiment units to reduce usage last year, and plans to phase out plastic straws completely.
A spokesman told the Press Association: "Straws are currently only available on request and this year we announced that we will phase out plastic straws and replace them with a recyclable alternative.
"We are still finalising what material our plastic-alternative straws will be in order to ensure we can provide them both for straws and 'stroons' (straws with spoons on the end)."
5. Pizza Express
The restaurant group decided to phase out plastic straws after receiving a letter from a five-year-old customer.
Ava wrote: "I am writing to you to ask if you could stop using plastic straws because they are very bad for animals. Could you only use straws if people ask for them because I don't want any animals to get sick."
Pizza Express then announced on Facebook that it was phasing out plastic straws from all of its 470+ restaurants, and replacing them with biodegradable and recyclable paper options.
6. Las Iguanas
The firm is phasing out plastic straw usage, planning to hand out straws on request only.
A statement on the company website said: "Plastic straws suck! We love the environment, so we're reducing our usage. If you really need a straw, just let us know."
Other companies phasing out plastic straws (or offering them on request only) include: Eurostar, Fortnum & Mason, Leon, Mariott Hotel, Tiger Tiger, MEATliquor, Oakman Inns, Waitrose, Morrisons, Iceland, Pret a Manger, Be At One, Bill's, Gail's Bakery, Swingers, Young's and Lambeth Council.