Levelling up minister Dehenna Davison says she quit parliament as her migraine condition left her struggling to fire "even one cylinder, let alone all of them".
The 30-year-old MP for Bishop Auckland said in a resignation letter to Prime Minister Rishi Sunak that the condition "has had a great impact on my ability to carry out the role".
Writing for the Sunday Times, Ms Davison said she often feared being perceived as weak for succumbing to her migraine pain.
"In a nutshell, migraine is a debilitating, whole-body neurological condition that can have a wide range of symptoms. Head pain, visual aura, nausea, light and sound sensitivity, dizziness, irritability, lack of ability to concentrate and difficulty finding words — the latter especially unhelpful for a politician.
"On a bad-head day, I'd worry that I'd be judged as weak or unreliable for cancelling work commitments, but I also knew that if I turned up and pushed through, I wouldn't be firing on even one cylinder, let alone all of them. Clearly, I'm not alone in that."
For Ms Davison, once touted as a rising star within the Conservative Party, chronic migraine impacts more than just her role as a member of parliament.
She said: "Planning things becomes difficult because you don't know when a migraine attack will strike. Will it hit before my work trip to north Wales, or on that long drive north to see Mum, or on the day of that concert?"
Consultant neurologist for the NHS and the London Bridge Hospital Dr James Gratwicke described migraines as "debilitating in the extreme" in a recent interview with The Times.
He told the paper: "Migraines are the result of instability in the way the brain deals with incoming information, and it is that instability that is influenced by common physiological triggers that include exercise, hunger and thirst, low blood sugar and alcohol intake."
Doctors believe women tend to suffer more due to the plethora of hormones coursing through their bodies each month as of puberty, thanks to higher oestrogen levels associated with menstruation.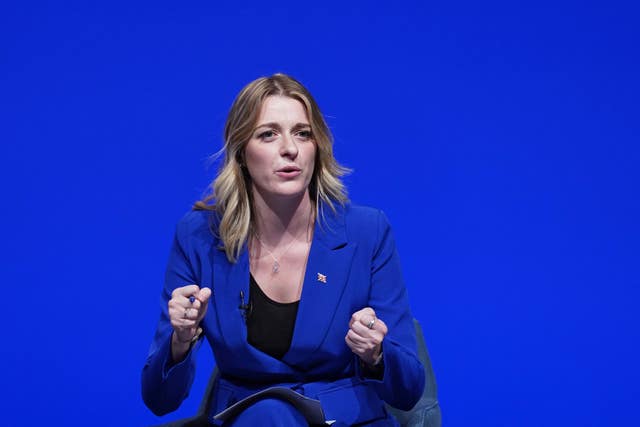 Other drugs are used to help ease migraine pain, like epilepsy medication or the common painkiller. But overuse of the latter can make headaches even worse.
Ms Davison has called on her colleagues at Westminster to make migraine medication more accessible to people like her.
She said: "Migraine treatment is too complicated, too slow and, for many people, too expensive. This has to change.
"I'm about to embark on the CGRP journey, having heard so many success stories about migraine sufferers who now feel human again. For the first time in a long time, I feel hopeful that I may finally get my head under control."
The 30-year-old MP for Bishop Auckland will stand down at the next election, with MP for Redcar Jacob Young replacing her as the minister for levelling up.