The Government must reveal how it will pay for "unfunded" parts of its NHS workforce plan, Labour has said.
Shadow health secretary Wes Streeting questioned whether "cuts to the NHS, more borrowing, or even more broken promises" would be used to plug a gap in the funding for the plan.
Mr Streeting confronted the Government over its long-term health service staffing commitments in the Commons, after reporting in the Sunday Times newspaper suggested not all of the 15-year workforce plan for NHS England is fully funded.
In the Commons, Mr Streeting said: "Apparently, not only is the workforce plan delayed. We now read in the media that it is unfunded. Labour will pay for our workforce plan by abolishing the non-dom tax status."
After facing laughter from the Conservative back benches, the shadow health secretary added: "They don't like it but it is the only tax they have been unwilling to put up.
"We have got a plan. We have said how we will pay for it. How will he fund his plan when it eventually arrives? Will it be cuts to the NHS, more borrowing, or even more broken promises?"
Health Secretary Steve Barclay responded: "He is recycling this question almost as often as he recycles the non-dom funding."
He added: "We touched on this at the last health questions and indeed at the one before, which is that we have a commitment to a long-term workforce plan.
"The Chancellor made that commitment in the autumn statement, but it is a complex piece of work that NHS England are working on.
"It is important we get the reforms in that plan right and that is what we are committed to doing."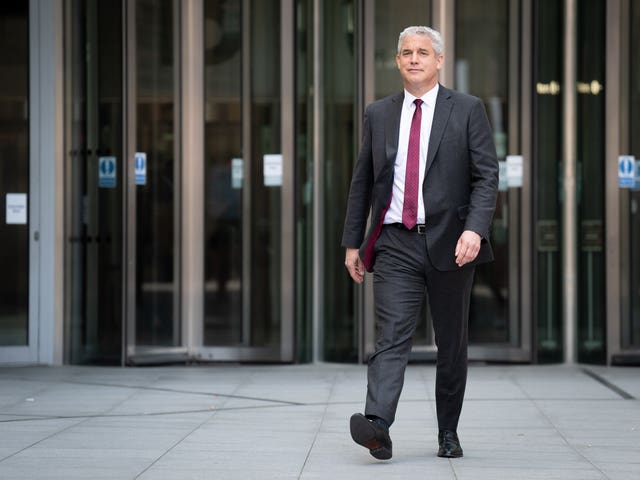 SNP MP Patricia Gibson (North Ayrshire and Arran) said: "Recent research from the Nuffield Trust has shown that Brexit has worsened the shortage of NHS staff across the UK, indeed it has led to more than 4,000 European doctors choosing not to work in the NHS services across the UK due to higher costs, increased bureaucracy and uncertainty over visas.
"A Brexit supported by both the UK Government and the Labour Party it has to be said. Can the Secretary of State tell me, is this one of the success stories of Brexit that we keep hearing about?"
Health minister Neil O'Brien replied: "International recruitment is up, in fact we've got 38,000 more doctors in the NHS than in 2010.
"54,000 more nurses than in 2010, so in England at least we are taking every step we can to draw on that international talent and we're using it to grow staffing in the NHS."
Elsewhere in the debate, Conservative-former prime minister Boris Johnson made an appearance, describing the Government's progress in hospital building as "rapid".
It comes after the Health Secretary announced changes to the Government's hospital building programme at the end of May, which will mean not all of the 40 hospital construction projects promised by the Government will be finished by 2030 as originally planned.
Instead, the Government will prioritise rebuilding crumbling hospital buildings made with a material called reinforced autoclaved aerated concrete to meet the 40 hospital promise.
Mr Johnson said: "Can I thank (him) for the… rapid progress he's making on the hospital building programme. Can I ask him to confirm that he will shortly be announcing a full and final programme of funding so that we can deliver a superb new state-of-the-art hospital in Hillingdon where I am proud to say that enabling works are already under way."
Health Secretary Steve Barclay replied: "I'm delighted to hear that the enabling works are under way, I know (he) has championed both Hillingdon and the wider new hospitals building programme.
"I'm sure he will welcome the (over) £20 billion investment. I can confirm that Hillingdon will be fully funded."