Mobile phone giant Vodafone's new boss has revealed plans to slash 11,000 jobs across the group over the next three years as she said the firm "must change" to address its poor performance.
Margherita Della Valle, recently appointed Vodafone's group chief executive, said the cull comes as part of a plan to simplify the business.
It will impact the group's UK headquarters in Newbury, Berkshire, as well as markets worldwide.
"To consistently deliver, Vodafone must change."
"We will simplify our organisation, cutting out complexity to regain our competitiveness," she added.
It comes as Vodafone reported a 1.3% drop in full-year earnings to a lower-than-expected 14.7 billion euros (£12.8 billion) and forecast little or no growth in earnings over the current financial year.
The group's former boss Nick Read, who was ousted abruptly in December due to concerns over the group's performance, unveiled plans late last year to drive around one billion euros (£883 million) of cost savings.
The firm said at the time it could lead to job losses but did not put a figure on the number of roles being cut.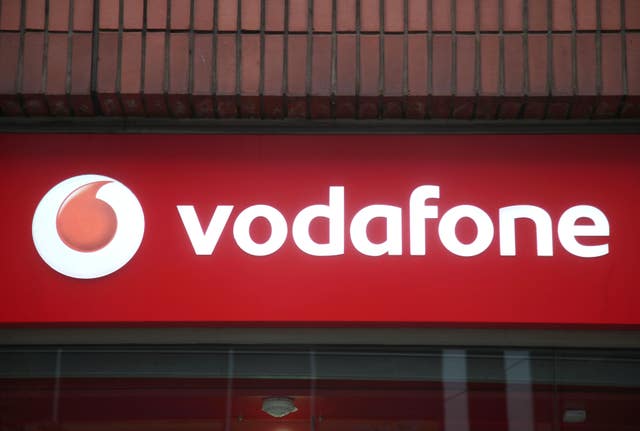 Its global headquarters is based in Paddington in London.
The telecoms giant said the 11,000 job cuts would take place over three years, affecting both its headquarters and local markets.
The group, which had around 100,000 employees throughout the world at the end of last year, has been selling off chunks of the business amid an ongoing overhaul.
In January, it finalised a deal to sell its Hungarian arm for £1.5 billion to local technology company 4iG.
And earlier this year, the company said it would cut 1,000 jobs in Italy, followed by reports that full-time roles would be axed in its biggest market Germany which it said is "under pressure".