Edward VIII's coronation was due to take place on May 12 1937 – but never happened.
He abdicated five months beforehand over his love for American divorcee Wallis Simpson and was never crowned.
He is the only king – other than the young Edward V, who was one of the disappeared Princes in the Tower, not to have a coronation for almost a 1,000 years.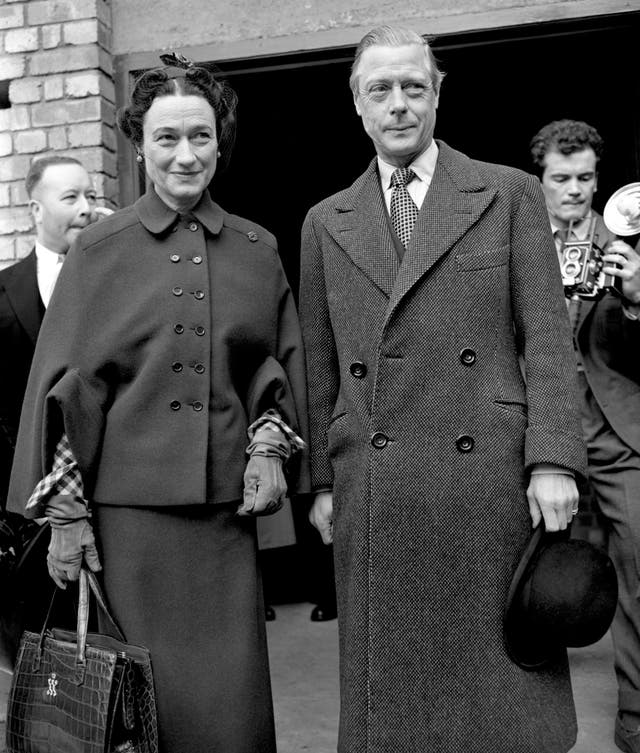 And in 1953, the Duke and Duchess of Windsor watched on television from Paris their niece Queen Elizabeth II's coronation.
Again they were not invited – the main reason being because the Queen did not want them there.
She told the then-Archbishop of Canterbury Geoffrey Fisher and it was decided at a meeting it was "altogether out of the question" for her Uncle David to be present and "wholly and entirely undesirable".
When the duke contacted prime minister Sir Winston Churchill to ask whether he would be invited, the wartime leader bluntly told him it would be "quite inappropriate" for an abdicated monarch to be a guest at the coronation of one of his successors.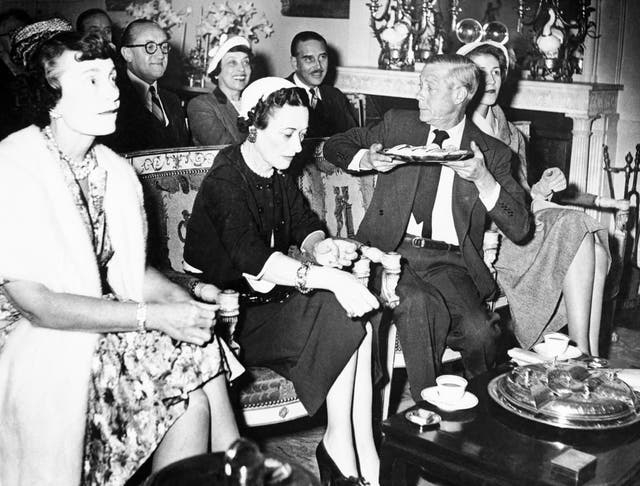 In one photograph, the former sovereign, dressed in a suit and tie, looks intently at the screen as he sits in an antique chair in the front row, resting his foot on a low coffee table, exposing his striped socks.
In another, the duchess is seen reaching for a cup of tea, while the duke passes round a platter of food to friends in the rows behind.
The couple were living in exile in France at the time.