Relatives of UK citizens evacuated from war-torn Sudan have spoken of their relief after their loved ones touched down on British soil.
The Foreign Office has said 897 people have been evacuated from Sudan on eight UK flights as of 4pm on Thursday, with further flights expected.
British citizens have been told to make their way to the Wadi Saeedna airstrip 20 miles outside the Sudanese capital Khartoum.
Families waited hours at the airstrip before being flown to Larnaca, Cyprus, and eventually to the UK, where they landed at Stansted Airport.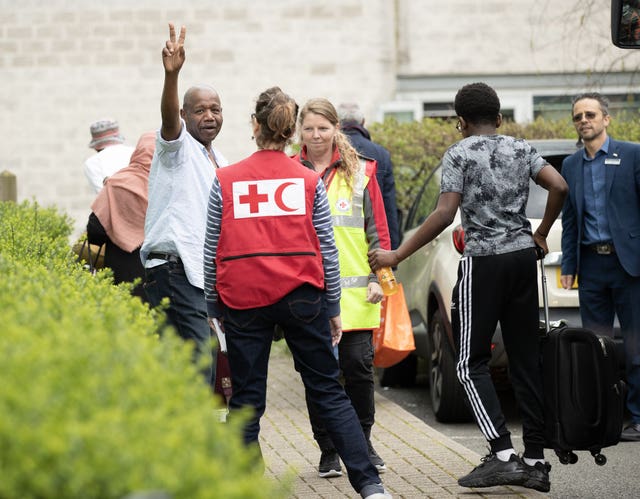 Sara Abdanna told the PA news agency how she had to wait for her 13-year-old son, Ahmed Mohammed, to make his way back to the UK after he visited family members in Sudan.
Ms Abdanna, 42, a mother of two, said: "I have all my family over there, my parents, my sister, my brothers, all of them. I just hope this situation gets better for them and this all stops."
She continued: "I'm so glad and so happy to see him. I'm so grateful for the British Government. From the beginning we got the right support for him.
"They contacted him and managed to bring him home safe. I wish, if they can, to force the military to stop fighting."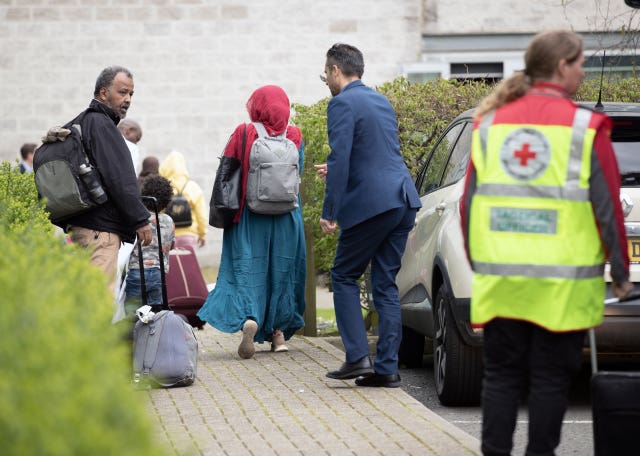 He said: "It's been on and off with the internet connections and everything.
"It's been hard and times where you can't get hold of them, you get really nervous because something might have happened to them."
Mr Baldo, a British citizen, said it was complicated because his wife was not a dual citizen.
He said: "From what I understand, I told her to get to the airfield no matter what, even if they told you not to, there would be someone on the ground who can make a humane decision.
"They let her in and then they got on the plane and then last thing before the plane took off, they had to take her off because they had no clearance to let her fly.
"She was crying and stressed. She said she was going to die, and they didn't know what to do."