Pubs are set for a "much-needed" coronation boost after facing a challenging start to 2023 amid soaring energy bills, according to the boss of Greene King.
The pub giant, which runs 1,600 managed sites across the UK, has said the coronation bank holiday "provides a great opportunity" for pubs to show why they are at the heart of British communities.
Nick Mackenzie, chief executive of the Suffolk-based business, said it comes amid a "challenging backdrop" for the industry, with consumer finances also coming under pressure.
It came as research for a new report from Greene King showed that more than a quarter of people (27%) aged 18-34 expect to go to the pub during the coronation weekend.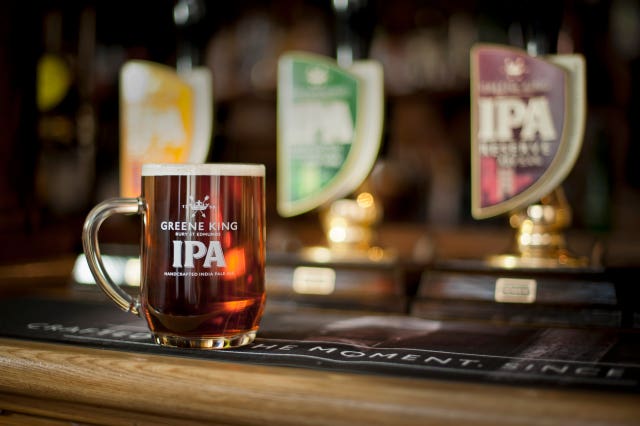 "We as a business have got behind these events in the past and it will be exciting, it will be a much-needed boost for industry right now," Mr Mackenzie said.
"So many of our pubs are doing different things over the weekend and it really highlights how key they are to their local communities."
The pub firm and brewer said it has produced a special coronation ale for the occasion, while its pubs are also hosting events including garden tea parties.
It comes amid a challenging period for the sector after energy bills rocketed following the Russian invasion of Ukraine.
Earlier this month, fresh figures revealed that 153 pubs disappeared for good from English and Welsh communities over the first three months of 2023.
The rate of pubs being demolished or redeveloped for other purposes increased by almost 60% at the start of the year, as firms were hit hard by rampant cost inflation.
Greene King said one of its pubs has seen its annual energy bill rise to £100,000 from around £15,000 a year ago.
Mr Mackenzie said he hopes the Government will recognise "the huge value" of the sector over the coronation weekend and urged ministers to look towards easing the tax burden on pubs.
"We have been through some challenging times over the past few years and we cannot afford to take pubs for granted.
"We need the Government to create a regulatory environment which encourages investment – particularly through fundamental reform of business rates, which represent the highest regulatory cost burden for pubs – to enable us to continue to serve our communities, create jobs and contribute to the country's economic growth."
He also called for increased focus on improvements to the apprenticeship levy and skills more broadly amid recruitment pressures in the hospitality sector.
Greene King's report, published ahead of the King's coronation on May 6, also found that 82% of Britons recognise pubs as important for local communities, with more than half of people living within a mile of a pub.