The Brecon Beacons National Park is changing its name as a direct response to the climate and ecological crisis, the park's CEO has said.
From Monday, it will adopt the Welsh name of Bannau Brycheiniog National Park – pronounced Ban-eye Bruck-ein-iog – or the Bannau for short.
Bannau is the Welsh plural for peaks and Brycheiniog refers to the old kingdom of King Brychan, who lived in the fifth century.
The park's managers said the present name referencing wood-burning, carbon-emitting beacons no longer fits the ethos of the park.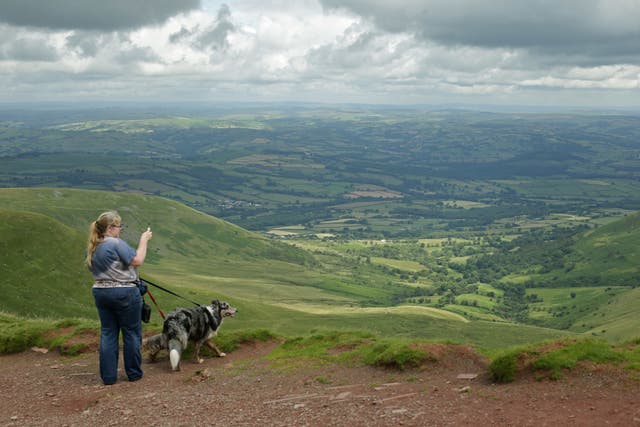 Catherine Mealing-Jones, the park's CEO, told the PA news agency: "Given that we're trying to provide leadership on decarbonisation, a giant burning brazier is not a good look.
"Our park is is shaped by Welsh people, Welsh culture, and as we looked into it we realised the brand we've got and the name we've got, it's a bit of a nonsense, it doesn't really make any sense – the translation Brecon Beacons doesn't really mean anything in Welsh.
"We'd always had the name Bannau Brycheiniog as the Welsh translation and we just felt we needed to put that front and centre as an expression about the new way we wanted to be celebrating Welsh people, Welsh culture, Welsh food, Welsh farming – all of the things that need to come with us as we go through this change in the management plan."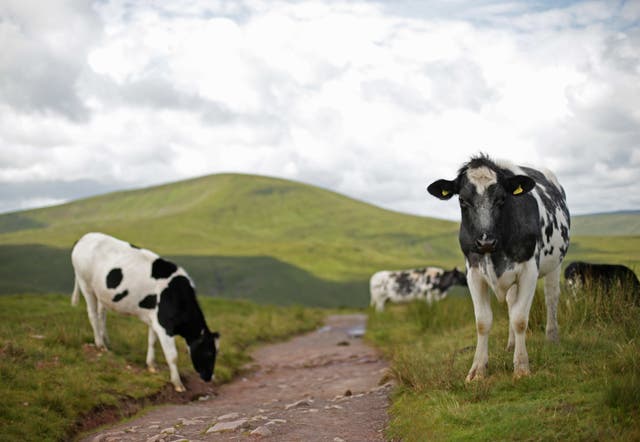 It seeks to restore tree cover, wetlands, hedgerows, peaty bogs and wildflowers to attract wildlife while introducing localised renewable energy sources like small wind turbines.
People will be encouraged to farm in a way that benefits nature, such as restricting grazing to certain areas, leaving a cover crop over winter for birds to eat and not spreading manure or fertiliser where it could contaminate watercourses.
Helen Roderick, sustainable development manager for the park, said a group of six farmers is sharing hydrological maps with other farmers to help them avoid causing pollution.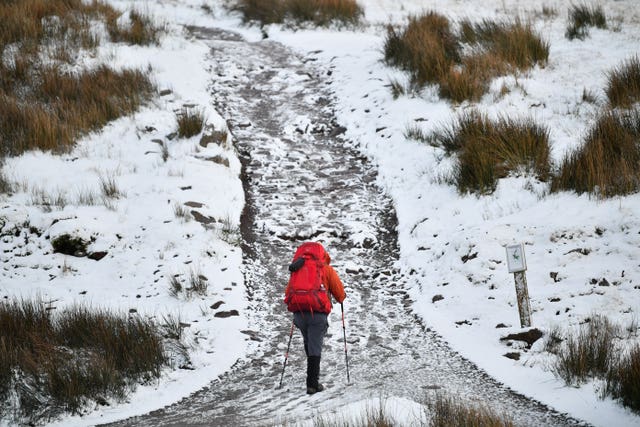 "Those are open through an app to any farmer who wants to understand the rain, the wind, ground conditions, to make sure that what they're doing, they're doing at the right time in the right weather conditions."
Duncan Fisher, founder of Our Food 1200, a regenerative farming enterprise, is encouraging growers to produce food for local markets.
He said there are currently 16 small-scale farms that have teamed up to build a more local food economy outside of the supermarket-dominated system, which would allow growers to keep more of the profits.
"We're very keen on this idea that the farmers own the supply chains, or that all of the money in the supply chain is local," he said.
"That creates wealth that creates the circulation of money, which creates the market. The minute you start selling to a supermarket, it's just really brutal.
"The pressure on the price is down and that's why farming is in such a lot of difficulty because they're being paid such bad prices. So one of our solutions is let's build a locally owned system."