Two British-Israeli sisters have been killed in a gun attack in the occupied West Bank and Britons were injured when a car rammed tourists in Tel Aviv during a surge in violence.
The pair of attacks by Palestinian assailants on Friday came after Israel launched retaliatory air strikes at Lebanon and the Gaza Strip.
Tensions have been heightened by days of fighting at Jerusalem's most holy site during the rare convergence of Ramadan, Passover and Easter.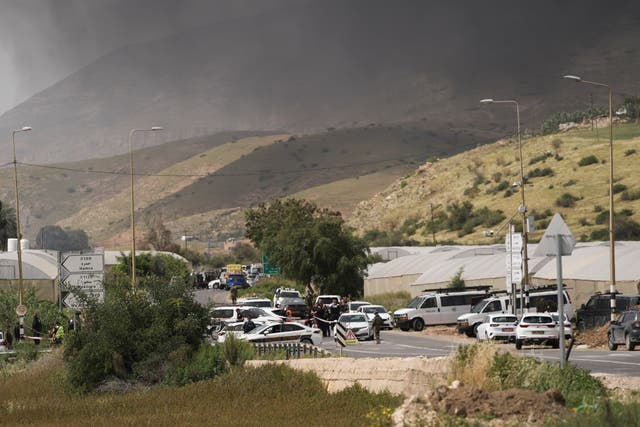 Their father witnessed the incident from a separate car following behind, local officials said.
The family lived in the Efrat settlement, near the Palestinian city of Bethlehem, according to the settlement's mayor Oded Revivi.
Foreign Secretary James Cleverly held a call on Saturday with his Israeli counterpart Eli Cohen to discuss the "appalling" attacks.
Middle East minister Lord Ahmad said: "I condemn yesterday's attacks in the West Bank, killing two British-Israeli nationals and injuring one other, and in Tel Aviv where an Italian national was killed and British nationals were injured."
British Ambassador to Israel Neil Wigan added: "My thoughts are with those affected by another horrific terror attack last night in Tel Aviv, including one Italian tourist killed.
"British people are amongst the injured. We are in touch with the hospital and will offer our support."
The Hamas militant group that rules Gaza praised both incidents as retaliation for Israeli raids earlier this week on the Al-Aqsa mosque.
Foreign Affairs Committee chairwoman Alicia Kearns said it was "incredibly difficult to see how" the raid earlier this week was "legitimate" as she urged the Government to increase its efforts to bring peace to the Middle East.
The Tory MP told BBC Radio 4's Today programme there has been "too much silence" from the Foreign Office in recent weeks.
"We need to step up," she said. "We really need to re-engage, we need to make sure that our Arab partners know that we are here and listening and we need our Israeli friends to know we stand completely behind their security."
She added that the UK must "be a critical friend to both sides".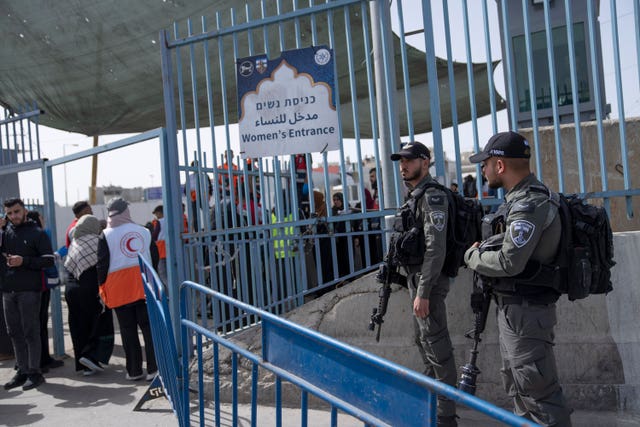 "The UK calls for all parties across the region to de-escalate tensions," it added.
Shadow foreign secretary David Lammy said: "I am shocked by reports of the killing of two British sisters in an appalling and cowardly attack in the West Bank.
"My thoughts are with their family and loved ones. More civilian victims of this cycle of violence show the urgent need for diplomatic efforts to de-escalate."
The Israeli strikes in southern Lebanon came after militants fired nearly three dozen rockets from there.