Former US president Bill Clinton has said it is a "miracle" that the Good Friday Agreement survived the Brexit process.
"The idea that it weathered Brexit is a miracle, because Brexit was aimed right at the heart of the Good Friday Agreement, even if not intentionally," Mr Clinton said.
Mr Clinton was involved in last-minute negotiations ahead of the landmark multi-party process aimed at ending decades of violence in Northern Ireland.
One of the measures under the Good Friday Agreement was the establishment of a devolved government based on a system of powersharing between nationalists and unionists.
Speaking to RTE's Prime Time in interviews that will air on Tuesday night, Mr Clinton urged the unionist community to engage with Northern Ireland's institutions.
"I think we should say: 'Look there's something to work with here'."
He said he would appeal to unionists that Sinn Fein does not want to "jam" them.
"The party that's getting the most votes now doesn't want to jam you, they want to work with you to resolve these things," Mr Clinton said.
"How can we live together? How can we work together? How can we all put our heads on the pillow at night and feel at peace about what our children are going to face?"
In the late stages of the negotiations, Mr Clinton said he was on the phone late into the night.
"They called me again and I was on the phone until about 2.30am in the morning, walking through all the details with everyone, especially Gerry Adams.
"So I get off the phone and I went to bed again and I slept, maybe for about two hours.
"And at five in the morning, George called me again. And he said I just need you to take a couple of more calls."
Mr Clinton recalled: "He said, 'you got me in to this part-time job, this is the most onerous part-time job in history'. I said: 'George, you love it and so do I. Who do you want me to call?'."
Speaking to the same programme, former first lady and former US secretary of state Hillary Clinton said Brexit has set Northern Ireland back.
"It's disappointing in that one always hopes that a peace agreement will be followed, not only in the letter of the agreement, but in the spirit of it," she said.
"And I do think Northern Ireland is a very different place than it was 25 years ago, it's just that Brexit set it back, to be blunt, creating a very difficult situation for Northern Ireland in the midst of separating from the European Union.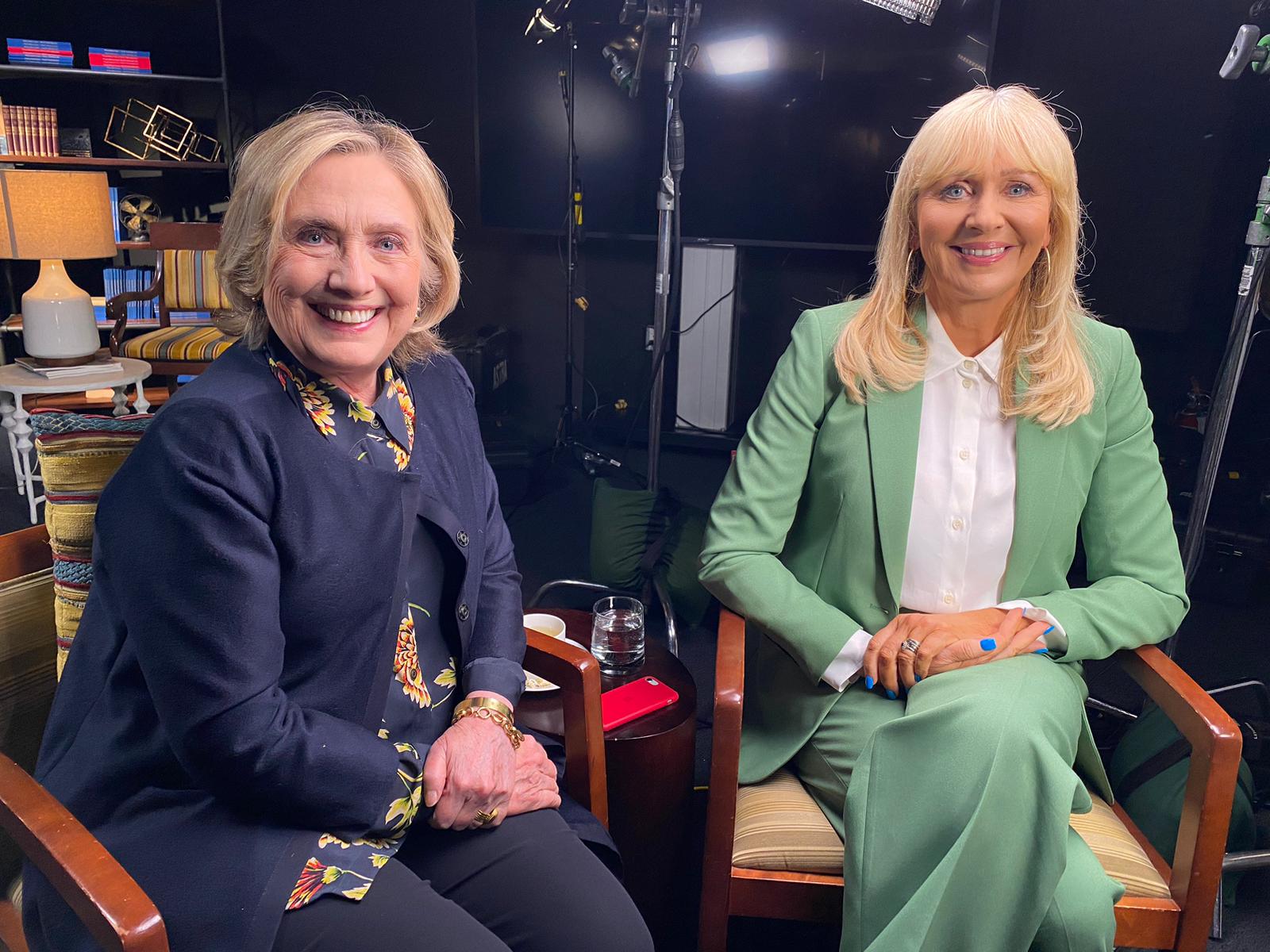 "Then the next step will be to stand up a government," she said.
"There's a lot of work to be done in Northern Ireland to deal with the continuing challenges that face the people, and those who were elected should get about the business of doing that."