A school leaders' union has indicated it may take legal action against Ofsted following its failure to pause inspections in the aftermath of headteacher Ruth Perry's death.
Ms Perry, who was headteacher at Caversham Primary School in Reading, killed herself in January while waiting for an Ofsted report which downgraded her school to the lowest possible rating, her family said.
Ofsted chief inspector Amanda Spielman has acknowledged the debate about reforming inspections to remove grades "is a legitimate one" but insisted school checks aim to raise standards and should continue.
The union said the letter points out the obligations on public authorities to take reasonable steps where there is a real and immediate risk of a loss of life.
NAHT said that if Ofsted does not meet its demand to work together to identify immediate action that can be taken then the union will proceed to issue a legal challenge.
Paul Whiteman, general secretary of NAHT, said: "The tragic death of Ruth Perry has shone a light on the intolerable pressure placed on school leaders and their staff during Ofsted inspections.
"It shouldn't take a tragedy to force change but Ofsted has shown no inclination to change on its own.
"We have requested that Ofsted works with NAHT, as recognised representatives of school leaders, to identify and agree immediate actions that can be taken.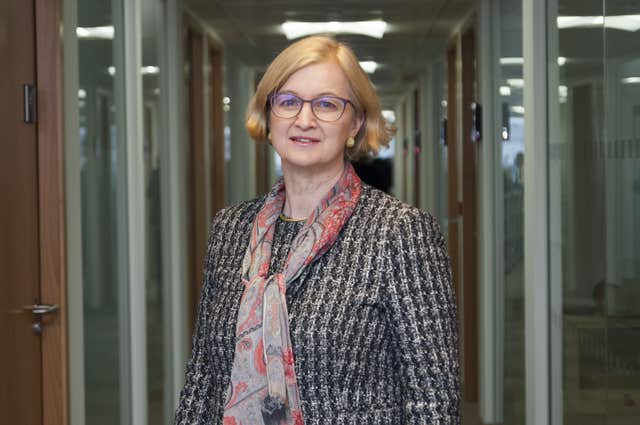 "It needs to be done with us, not to us. Up until now those requests have been ignored. As such, we have no alternative but to go down this route.
"Whilst Ofsted have issued warm words, that is simply not good enough and it has shown nothing like the understanding or urgency that this situation requires.
"School leaders are determined that this should be a watershed moment and that such a tragedy can never be allowed to happen again."
NAHT has demanded a reply from Ofsted by Thursday April 6.
An Ofsted spokesperson said: "We are surprised by claims that Ofsted has ignored requests to engage in discussions with the NAHT.
"Amanda Spielman has met senior NAHT representatives twice in the last week, and she has clearly indicated Ofsted's willingness to continue having constructive discussions about these issues."