Rishi Sunak has insisted voters will "make up their own minds" if they consider him out of touch following criticism of his luxury private swimming pool.
The Prime Minister visited Darlington in the North East on Friday as he campaigns for the Tories in the run-up to the May local elections.
He sought to focus on funding to fix potholes, but faced questions over reports his heated pool uses so much energy that the local electricity network had to be upgraded.
Pressed by local broadcasters on whether that makes him out of touch, the Prime Minister insisted he had taxed the windfall profits of oil companies to ease energy bills.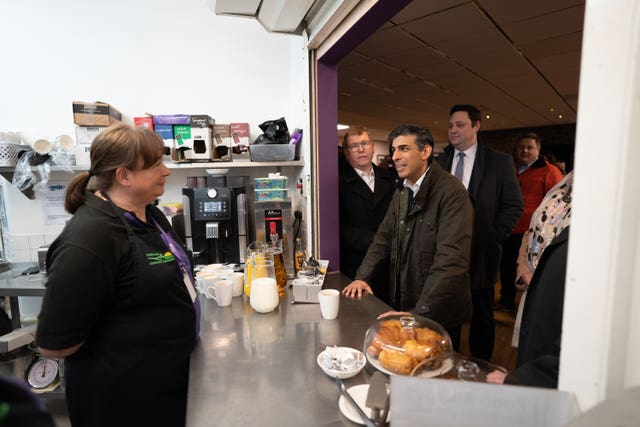 "I want people to feel better off, I want to put more money in their pockets, we're only going to be able to do that if we get inflation down."
Last week Mr Sunak released a summary of his tax return, showing he earned around £4.8 million over the last three years.
Mr Sunak told broadcasters "today we're announcing more money for potholes" as he was photographed inspecting a road defect during the tightly controlled Darlington visit.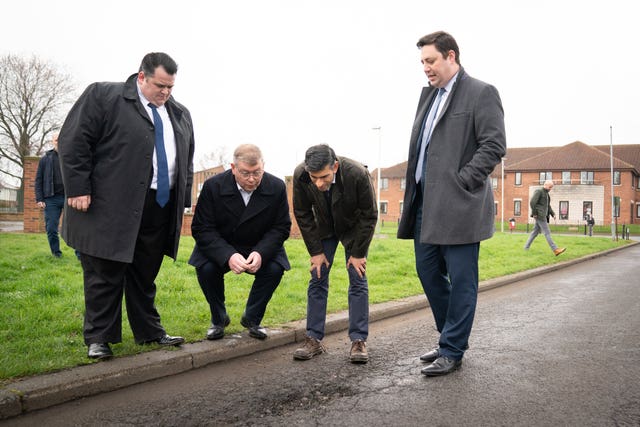 The Prime Minister was also highlighting new regulations, coming into force on Saturday, that will see utility companies penalised for leaving streets in poor condition.
The new "performance-based inspections regime" was announced nearly a year ago.
Mr Sunak said: "There'll be more fines, more inspections, that's also going to help. We want to make sure it's easy for people to get around. That's what our local team are delivering here."