Tributes have been paid to a father and son who were shot dead in two villages six miles apart, with a detective saying a custody battle was an "active line of inquiry".
Three people have been arrested on suspicion of conspiracy to murder following the shootings in Cambridgeshire on Wednesday evening.
Gary was described by a neighbour, who gave his name only as Stuart, as a "legend" and said Josh was a "passionate guy".
A floral tribute left to Josh said the 32-year-old's "son was a very lucky boy to have a dad like you", while another said he "fought every day" for his "precious boy".
The body of a 32-year-old man was found inside the property with a gunshot wound.
At 9.37pm, police were called by a person in Sutton, near Ely, also reporting hearing gunshots.
The body of a 57-year-old man was found with gunshot wounds at a property in The Row.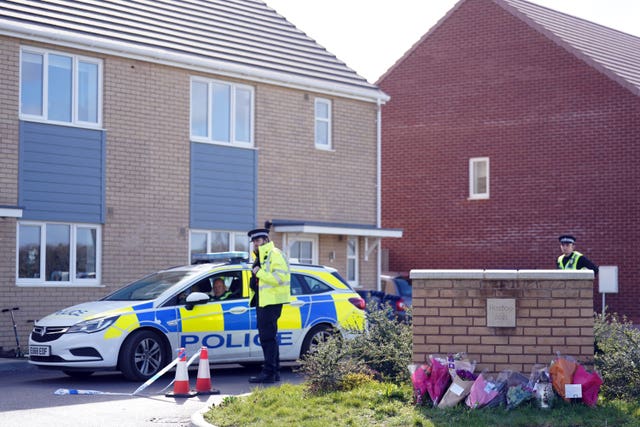 He said that the "primary line of investigation" was that the incident related to a "familial issue".
"It's been widely reported in the media that this may relate to a custody battle," he said. "I can confirm that is an active line of inquiry for us."
A 27-year-old man and a 33-year-old woman, who police say were from the local area, were arrested at a hotel just outside Cambridge.
A 66-year-old man was arrested by armed officers on the motorway in the Worcester area in the early hours of Thursday.
"Following his arrest, his vehicle was searched and I can confirm we have recovered a firearm," Mr Hutchinson said.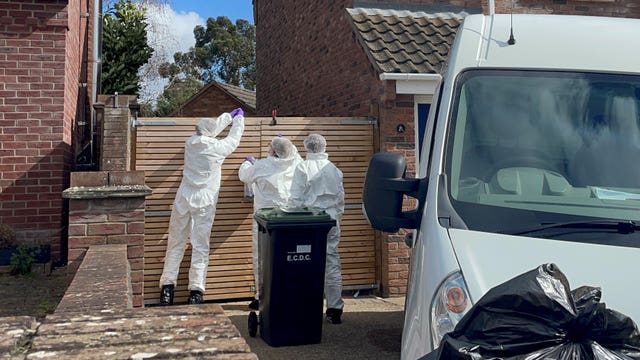 A tribute left to Josh Dunmore, at the scene in Bluntisham, said: "This week was supposed to be a celebration for you and your precious boy.
"I pray that you can rest in peace knowing you fought every day for (him)."
Another said: "Josh, you shined such a bright light over everyone around you.
"It was impossible not to smile when you're around. You're going to be missed so much."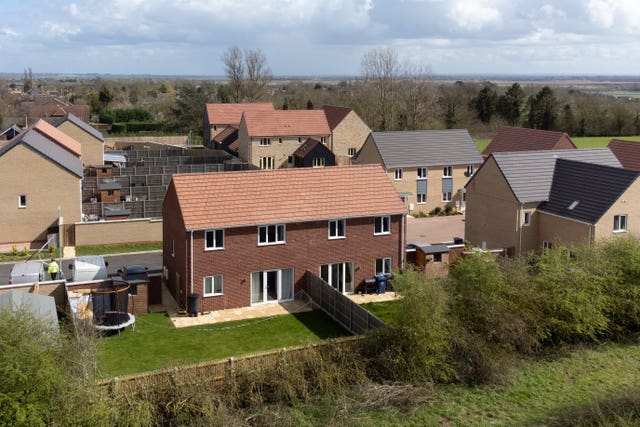 "Your bubbly personality will be dearly missed."
Meanwhile, a neighbour of Gary Dunmore, who gave his name only as Stuart, said: "He was so friendly, happy, smiley – just the perfect neighbour."
The 42-year-old software worker added: "If he heard you pant in the garden… he would pop his head over the fence and go: 'you got the right tools mate?'.
"He couldn't do any more for any person. There was not a malicious bone in his body."
He added: "What tribute could you pay to somebody who could never meet you without the biggest smile?"
"There is no way that he would have deserved this at all."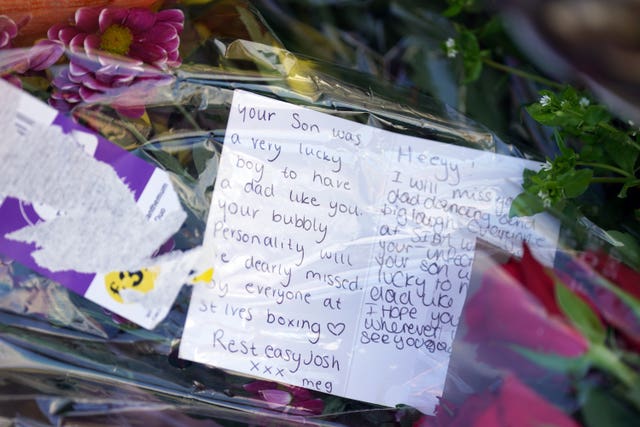 "He was just such a passionate guy," he said.
Neighbours near two semi-detached houses sealed off by murder detectives in Sutton described hearing gunshots on Wednesday night and seeing armed police arrive shortly after.
Police said they are not in a position to name either victim because formal identification has not been carried out.
Detective Inspector Mark Butler, from the major crime unit, said: "These events will be shocking to local people and there will be understandable concerns within local communities, however, we are treating the attacks as targeted and there is no wider risk to the general public."
He said officers have been in touch with family and friends of the victims and they are helping the investigation.
Anyone with information is asked to call police on 101, quoting Operation Scan.