Kate Forbes is the most popular choice among Scots in the contest to become the country's next first minister, a new poll has found.
However the research – carried out ahead of the first UK-wide TV debate of the SNP leadership campaign – found Ms Forbes is neck and neck with rival candidate Humza Yousaf among SNP supporters.
The poll was carried out by Ipsos for Channel 4 News, which will broadcast Thursday night's clash.
It found Ms Forbes, the current Scottish Finance Secretary, is the choice of 32% of Scots to be the next first minister.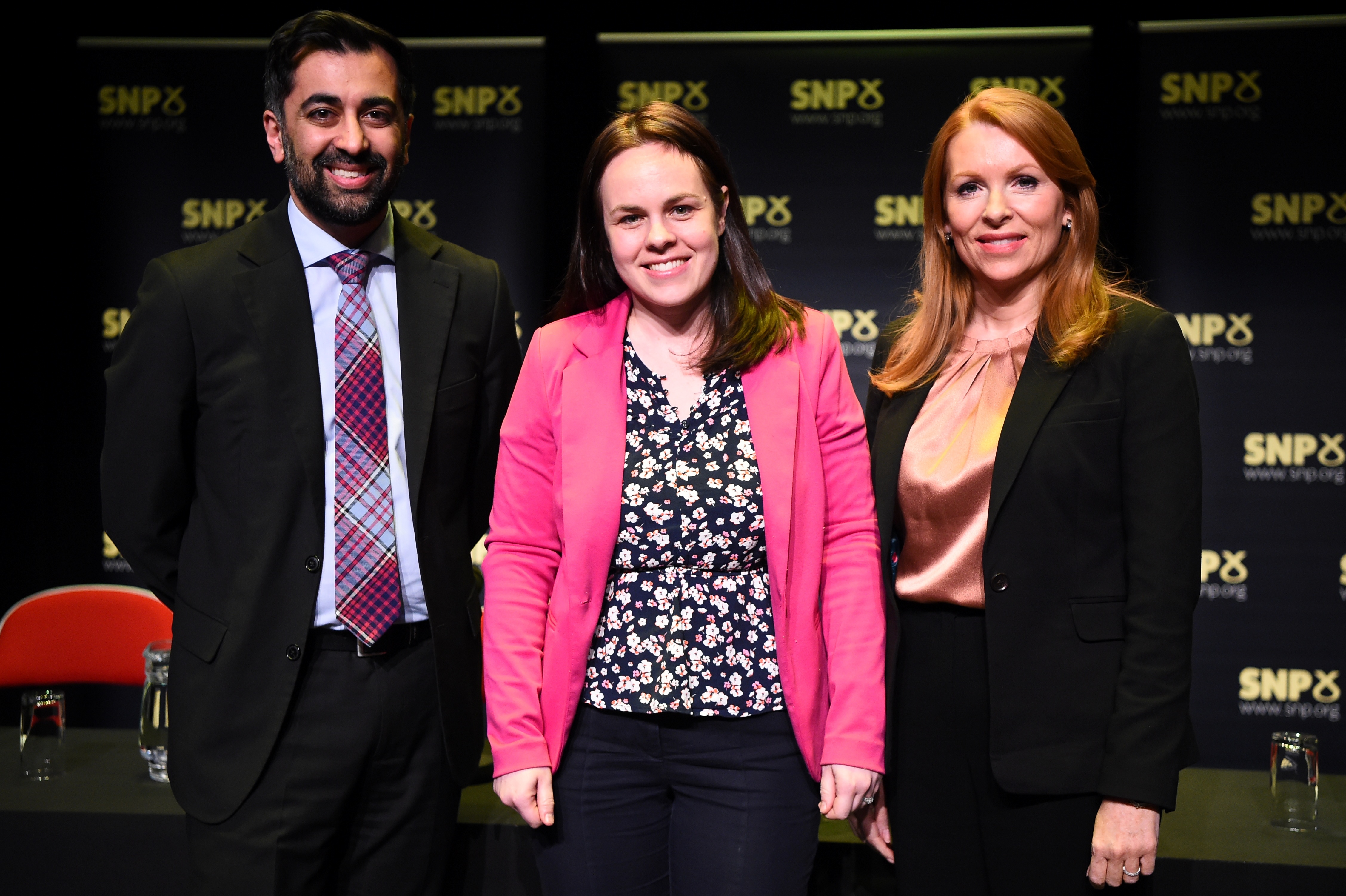 Among those who voted SNP in the last Holyrood election in 2021, 33% said Mr Yousaf will make the best first minister and 32% opted for Ms Forbes.
More than 1,500 Scots aged 16 and over were questioned between Monday and Tuesday this week for the poll.
It is SNP members who will decide who the party's next leader is – with the winner also becoming first minister after Nicola Sturgeon announced last month she is stepping down.
The ballot of party members gets under way on Monday and will run until March 27, with the winner declared after that.
As well as a number of TV debates, a series of leadership hustings are taking place across Scotland as part of the contest.
Mr Yousaf insisted the poll "shows the momentum is firmly behind my positive campaign, built on the SNP's platform of progressive values".
But SNP MSP Jim Fairlie said: "The recent polling shows that only Kate can win the public vote.
"The wider electorate views Kate as a trusted and talented leader with a track record of delivery.
"Kate will not take a single vote for granted, and she will continue to make the case that she is the strongest candidate to deliver independence for Scotland."
Emily Gray, managing director of Ipsos in Scotland, said: "As the candidates prepare to go head to head in the Channel 4 News leadership debate, the Scottish National Party membership continues to weigh up whether to back Kate Forbes – currently slightly preferred by the public as a whole – or Humza Yousaf, who is neck and neck with Forbes among their own voters.
"Ash Regan struggles with limited name recognition among the public.
"Whoever prevails as first minister will have a weighty in-tray, with the NHS and the rising cost of living at the forefront of voters' minds, along with the importance in SNP voters' eyes of setting out a strategy for how the SNP will secure independence."