Snow storms are expected to hit large swathes of central and northern England on Thursday, forecasters have warned.
The Met Office has issued an amber warning for "strong winds bringing blizzard conditions" and up to 40cm of snow to the area stretching from Stoke-on-Trent to Durham.
The warning lasts for 21 hours from 3pm on Thursday – and "significant disruption" to transport, power lines and phone network coverage is likely.
Several milder yellow weather warnings for snow have also been issued, covering much of the nation from Wednesday to Friday.
Tuesday marked the coldest night of the year so far, and more sub-zero overnight temperatures are expected in all four UK nations in the coming days.
Temperatures at Kinbrace in the Highlands dropped to this year's low of minus 15.4C overnight.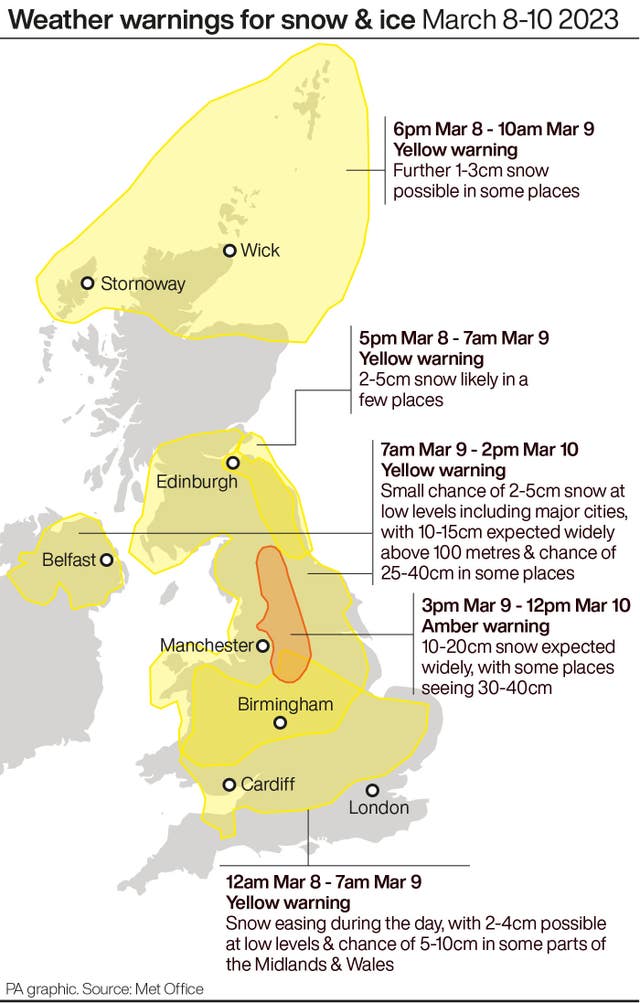 "March is a transition month from winter into spring," she said. "Statistically, you're more likely to see snow in March than in December."
The UK Health Security Agency (UKHSA) has placed all regions of England under a level 3 cold weather alert – lasting until midnight on Thursday.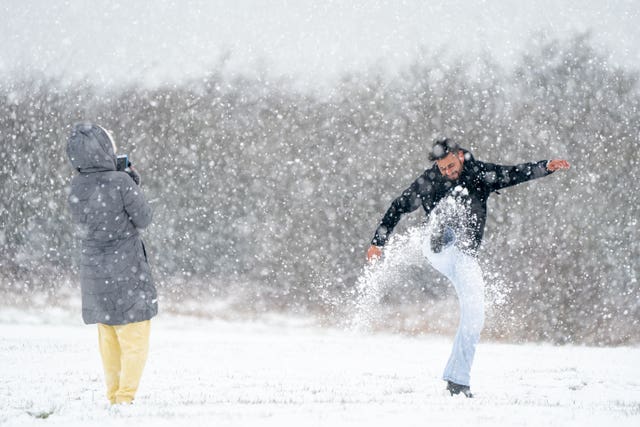 National Highways has warned drivers in the West Midlands and the east of England not to travel unless their journey is essential.
RAC Breakdown said there was "an increase in breakdowns" in a zone stretching west from London along the M4 corridor and into Wales.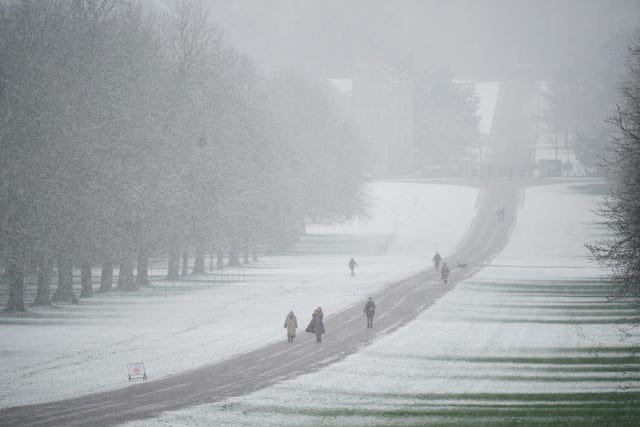 "Even a little snow and ice can make roads treacherous, so we're advising everyone who does set out to proceed extremely cautiously.
"We're also conscious that there will be a large number of new drivers who may never have experienced snow on the roads before, so we urge them to take particular care and drive well within the speed limit to give themselves plenty of time to react should the vehicle in front run into difficulty."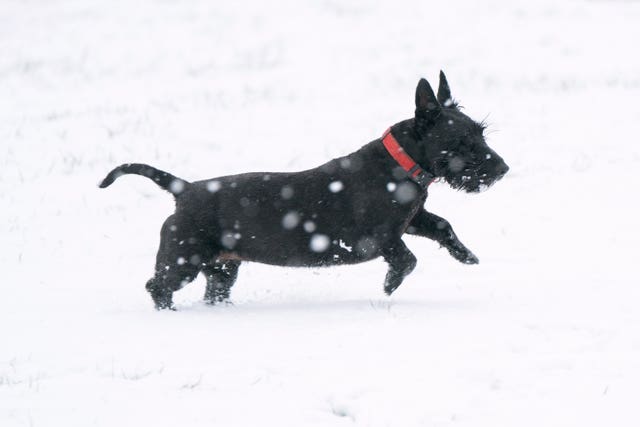 A Met Office yellow warning for snow and ice covers northern Scotland until 10am on Thursday, along with central and southern areas of England and Wales from midnight until 7am.
Another yellow warning for snow and ice covers north-east England and south-east Scotland from 5pm on Wednesday until 7am on Thursday.
A fourth yellow warning for snow covers all of the UK north of Birmingham, spanning from 7am on Thursday until 2pm on Friday.