Gunman Jake Davison shot himself after being confronted by an unarmed police officer minutes after he had killed five people, an inquest has found.
Pc Zach Printer sprinted towards the 22-year-old, telling him to "stand still", hoping that he could talk him down.
But seconds later Davison – who had his pump-action shotgun positioned under his chin – pulled the trigger and slumped to the ground.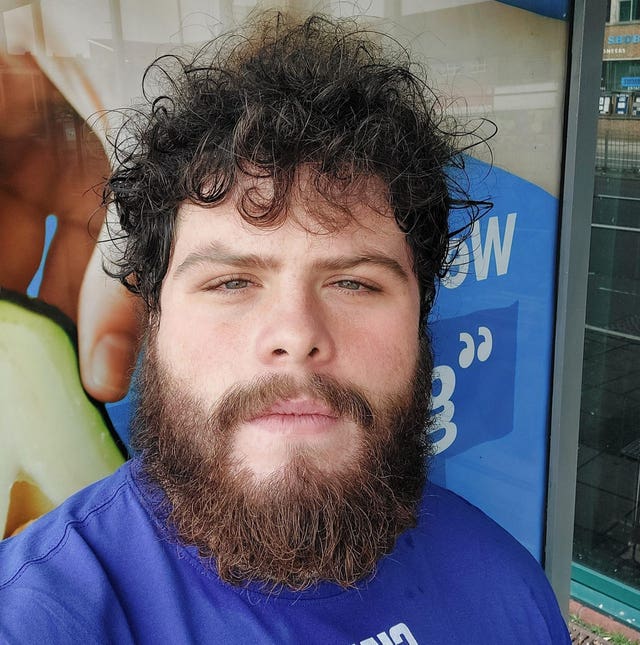 It then spilled out into the streets of Keyham in Plymouth where the apprentice crane operator shot dead four more people.
Maxine Davison, 51, was killed in her home in Biddick Drive, while three-year-old Sophie Martyn and her father, Lee, 43, were killed as they walked home.
Stephen Washington, 59, was shot while walking his dogs and Kate Shepherd, 66, was fatally wounded returning from the supermarket.
Pc Printer, a former Royal Marine regimental sergeant major and ex-police armed response officer, went to Henderson Place where he found Mrs Shepherd slumped in the doorway of a hair salon.
As the officer and his colleague were tending to Mrs Shepherd, eyewitnesses – who by this time numbered several teenagers and passing motorists – realised Davison had returned to Henderson Place.
In a written statement read to the inquest in Exeter, Pc Printer said: "As we've been attending to Kate, there was a sudden shout, shouts and screams.
"'He's back, he's back, he's got a gun, he's got a gun.'
"I turned to my left, and I saw a figure walk from Bedford Street onto Henderson Place. He was a large-built individual wearing shorts and a t-shirt.
"He was carrying a shotgun – I knew it was a shotgun from my firearms experience.
"I got up and started to run towards him and I shouted: 'Stand still.'
"My thoughts were: I needed to protect the public, I need to protect my colleagues, but I also need to protect Jake.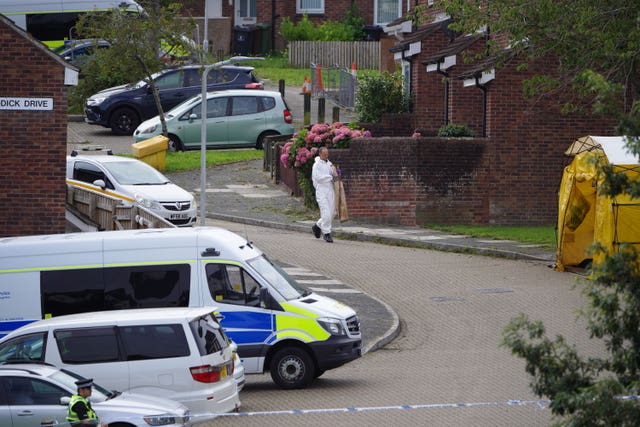 "If I could have got closer, I might have been able to negotiate and talk him down.
"I got to within 20 metres or so. The shotgun was positioned underneath his chin, and he pulled the trigger.
"I sprinted to Jake but he had suffered catastrophic injuries. I would classify them as non-survivable injuries. The shotgun was laid at his feet.
"There were still members of the public present in the street Henderson Place. As I alluded to, my role as a police officer is to protect the public as best I could.
"I had no choice, I had to confront him to protect the public.
"To do that, I had to become the focus of attention in his eyes, so he wasn't looking at anyone else but me."
A pathologist found Davison had died from a shotgun wound to the head.
The inquest heard Davison had been granted a shotgun certificate by Devon and Cornwall Police in January 2018 for five years.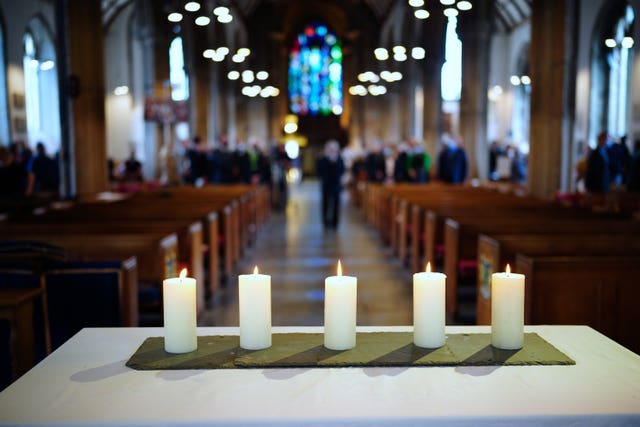 The jury returned a conclusion of suicide in respect of Davison.
An inquest into Davison's five victims concluded on Monday and the jury was highly critical of Devon and Cornwall Police's firearms licensing unit.
They also cited national failings with the failure of successive governments to implement the findings of the Cullen Report following the Dunblane massacre in 1996.
Nick Stanage, representing Davison's older brother and sister Zoe and Josh, told Senior Coroner Ian Arrow: "The previous jury made robust findings yesterday.
"Today, my clients ask that those findings reinforce your own resolve to make an effective preventing future deaths report arising from all of these inquests.
"The previous jury's findings highlighted 'catastrophic' failures in local and national policing. Plainly, that jury found that all of these deaths were obviously avoidable.
"The bereaved in today's inquest, and the public, deserve better than more paper promises.
"Zoe and Josh Davison therefore ask that you do all you can as soon as you can to make recommendations for actions, not words, that might begin at long last to protect the public from future atrocities."
Mr Arrow said he had considered the Cullen report, the inspectorate reports in 2002 and 2015 and the Surrey coroner's preventing future deaths report in 2019 and would be writing to the Home Office and all 43 police forces with his concerns.
"I will be writing to the Home Secretary dealing with the legislation changes that have been highlighted to me," he said.
"In particular, the harmonisation of Section 1 and Section 2 of the 1968 Firearms Act; the needs to consider that there is a presumption of granting a licence; the appropriateness of suspending a licence and being able to seize the weapon; expressing a view on the mandatory prohibitions, which are of course based on society as it was in 1968 and not obviously society as it is now.
"It would be probably more appropriate to base the prohibitions on behaviour rather than actual convictions."
Mr Arrow added: "I think underpinning all of this is that it's imperative that we don't lose the momentum of what this series of inquests has revealed.
"There have been lessons learned in previous years, which simply do not appear to have been properly addressed."