UK retailers recorded an unexpected rise in sales last month as online shops were boosted by demand for discounts during the January sales, according to official figures.
The Office for National Statistics (ONS) said retailer sales volumes increased by 0.5% in January, following a fall of 1.2% in December.
The rise was beyond the expectations of analysts, who had predicted a 0.2% decline for the month.
Retail sales volumes are, nevertheless, still 1.4% lower than pre-pandemic levels from February 2022.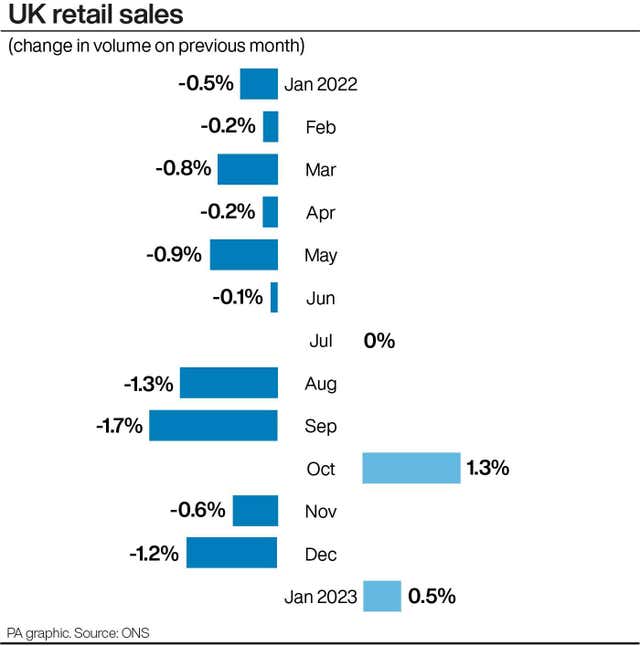 "In the latest month, as prices continue to fall at the pumps, fuel sales have risen.
"Meanwhile, discounting helped boost sales for online retailers as well as jewellers, cosmetic stores and carpet and furnishing shops."
In January, non-store sales volumes – where predominantly from online retailers – increased by 2%, with firms reports that the rise was supported by January sales offers.
Meanwhile, discounting also helped drive a 0.6% month-on-month rise for non-food stores.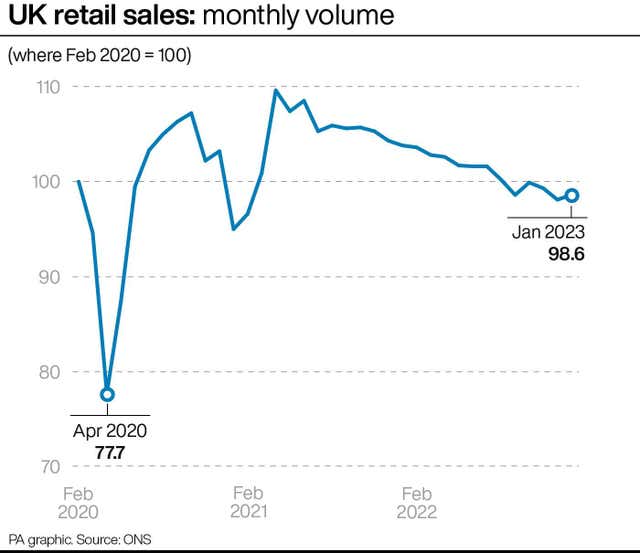 Department store sales also had another rebound, with sales bouncing by 0.8% for the month.
As a result, the proportion of retail sales taking place online slipped to 25% in January as it continues to shrink since the pandemic-driven boom.
However, Mr Morgan highlighted that clothing store sales "fell back sharply" after four months of consecutive growth.
The monthly overall increase was aided by a 1.7% increase in fuel sales volumes.
Elsewhere, grocery stores recorded a 0.5% decline in volumes, following a 0.7% drop in the previous month, as shoppers continued to buy fewer items because of the increased cost of living and higher food prices.
Earlier this week, the ONS said that food inflation remained at its highest level for 45 years, at 16.8% in January.
Helen Dickinson, chief executive of the British Retail Consortium (BRC), said: "Widespread January sales helped sales growth remain positive as the industry entered the New Year.
"With consumer confidence falling slightly, and high costs throughout the supply chain preventing prices from falling, it is a bumpy road for households.
"However, retailers are taking steps to cut costs and limit price rises where they can to help their hard-pressed customers."